What's Going On With All the 'Lectronic Latitude' Emails?
Are the leprechauns out and about playing Irish tricks on us all? Has anyone seen any bearded little men wearing green coats and hats skulking about in the office? Who woke up yesterday morning to find a 'Welcome Aboard' email from 'Lectronic Latitude, even if you've been aboard for years? We did. And we see hands up throughout the West Coast, and beyond.
Maybe this was an early St. Paddy's Day trick. Or maybe there are some other gremlins afoot. Either way, something set off our new "Welcome Aboard" email to everyone on our 'Lectronic Latitude list. Despite the panic we (the Latitude crew) felt when we first realized what had happened, we ended up using the glitch to get some great insight.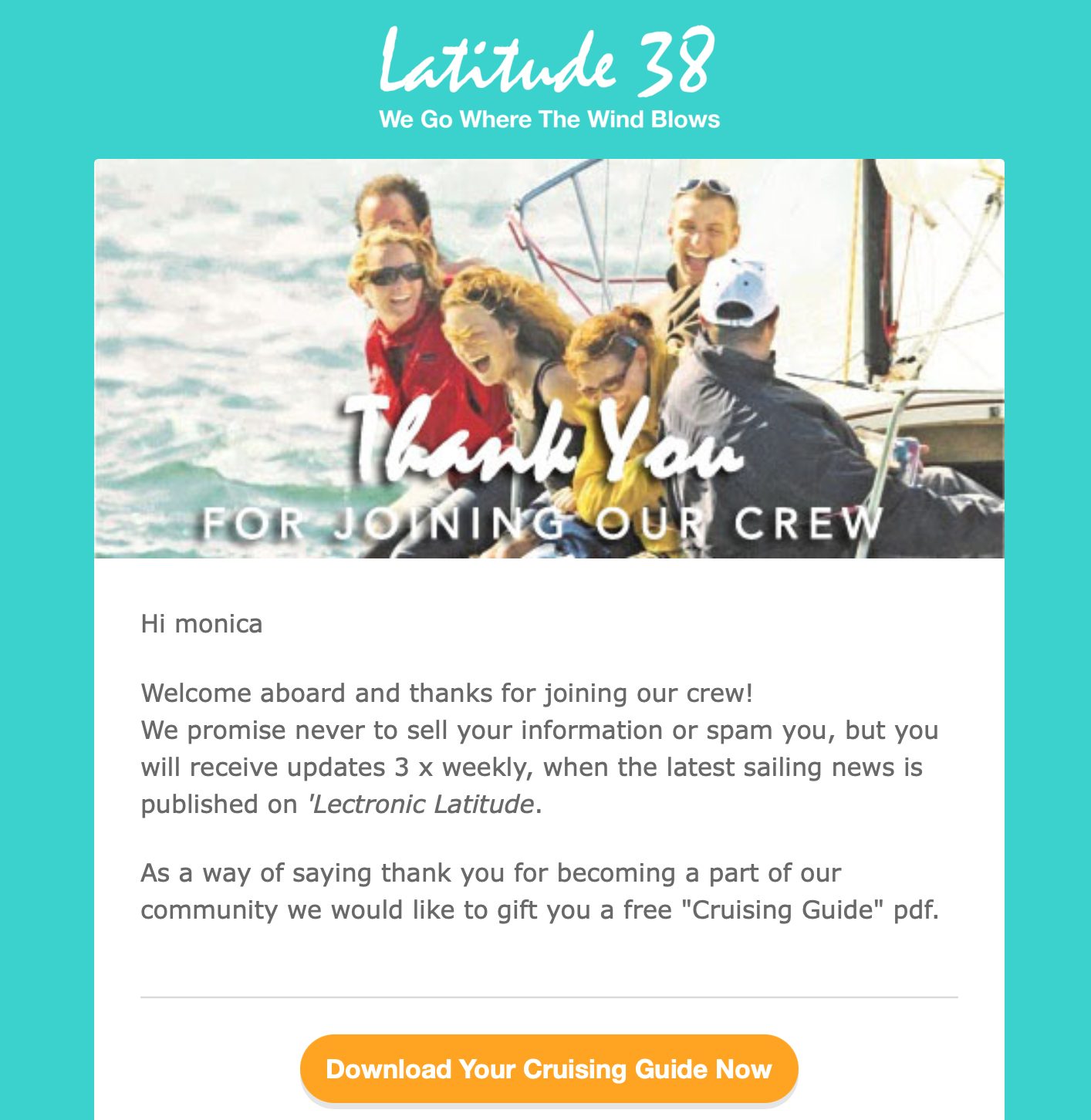 First of all, most of you read the emails we send. Hooray! And thank you! Secondly, hundreds of sailors now have the Free Cruising Guide that we're offering to first-time subscribers. Hooray, again!
And here's something else. Now that we have your attention, this is a good opportunity to make sure that everyone has their best email address registered to keep receiving the three-times-weekly newsletter, and to let us know if you're having any problems with the email delivery — maybe you signed up and haven't been getting the emails; maybe you're getting more than one to the same address; maybe you have too many email addresses signed up. Whatever it is, you have our attention and we want to make it right.
So, here's the link to sign up to receive the 'Lectronic Latitude emails, if you don't already: Sign Me Up!
Alternatively, if you're having a problem with the email, or, if you have a great suggestion for the email, please write to us directly at [email protected].
Receive emails when 'Lectronic Latitude is updated.
SUBSCRIBE