We Missed the 2020 Pacific Cup but Look Forward to Transpac 2021
We're looking forward to the 2021 racing season and events like the upcoming Transpac. While searching our website for some bits of West Coast-to-Hawaii sailing history, we came across a photo Rob Moore used to remind racers that, whether racing upwind or down, it's wise to keep weight out of the ends of the boat.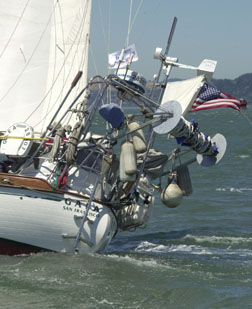 Rob caught this shot of Chalmers Ingersoll's San Francisco-based Tayana 37 Gaia as she was leaving the Bay at the start of the 2002 Pacific Cup. He also noted the difference between the SoCal Transpac and the San Francisco Pacific Cup, which promotes itself as the "Fun Race to Hawaii," meaning a little dialed-back from the grand prix level of the Transpac. Rob thought this shot was evidence the Pacific Cup message had succeeded.
More emerged from the history pages when we came across the 2008 Pacific Cup overall winner, a Cascade 36, Rain Drop, sailed by Joby Easton and Bill Huseby. She too was an older classic, but, judging by this shot, was a little more careful about sailing with weight in the ends.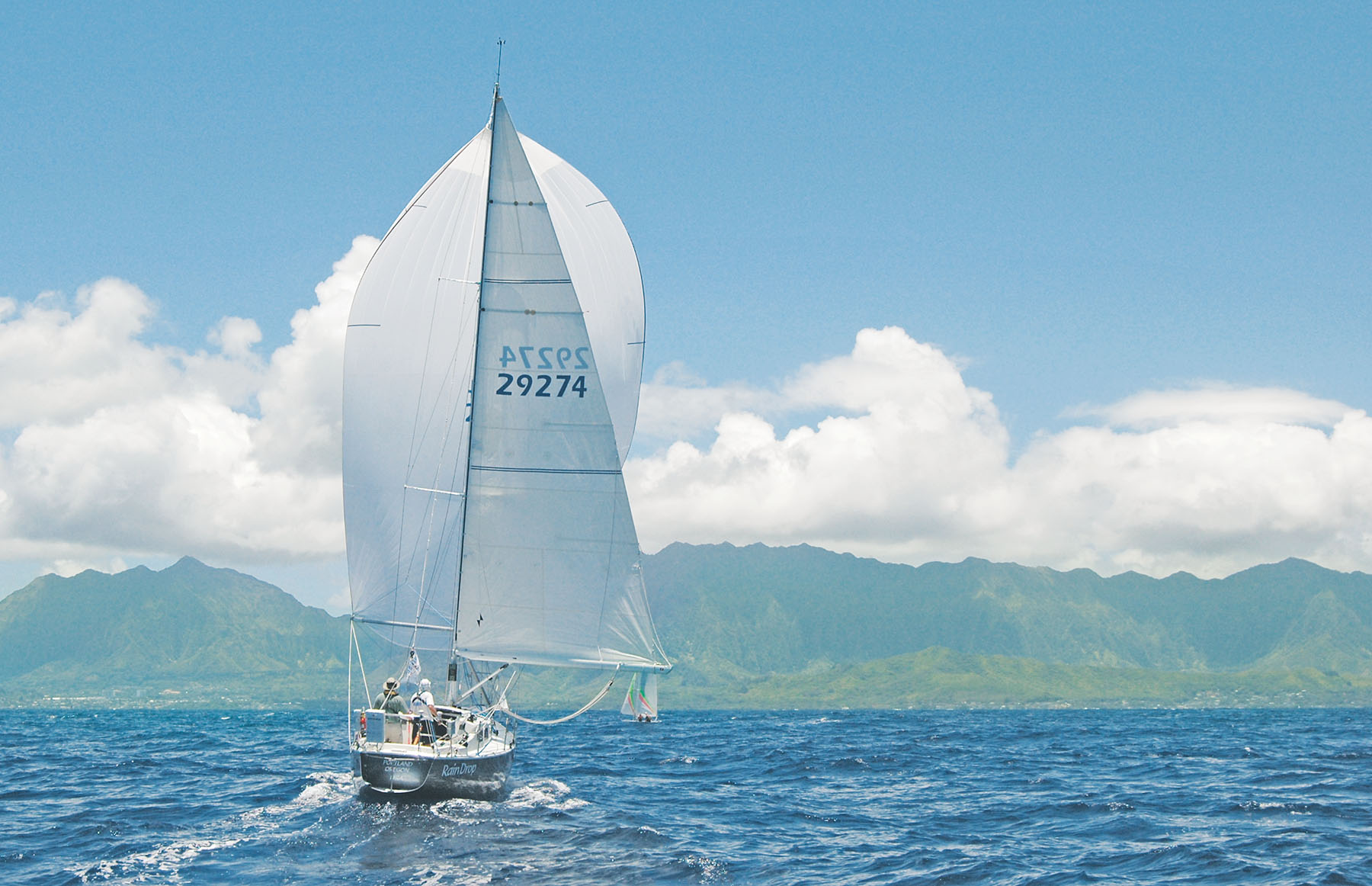 With history behind us and 2021 ahead, we're really looking forward to getting a new year and racing season underway. The first Transpac start is planned for July 13. Forty entries are already signed up, and the first seminar was held this past weekend.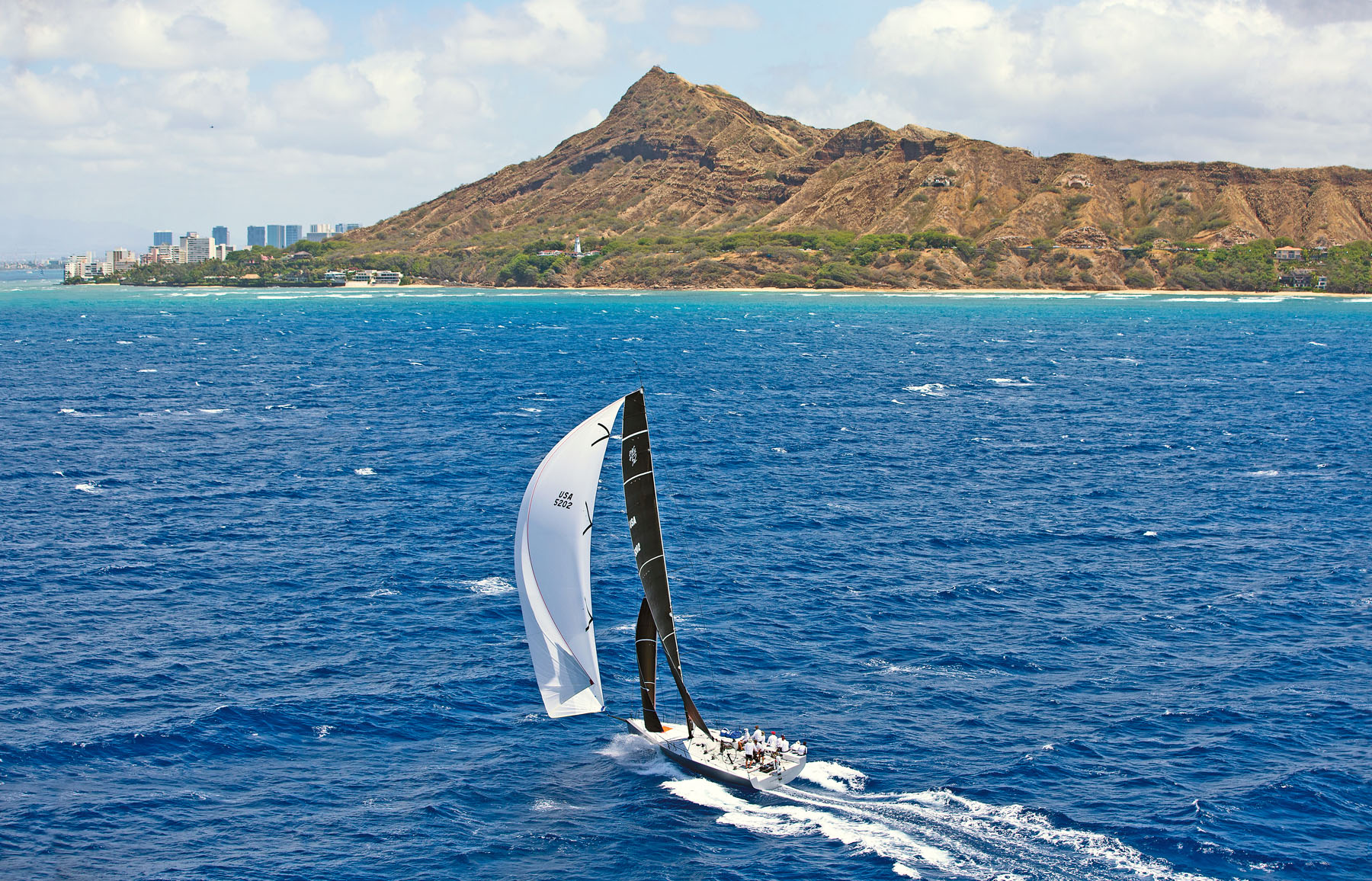 Go racing, do the Transpac, and show a few people your stern in 2021.
Receive emails when 'Lectronic Latitude is updated.
SUBSCRIBE