Three Bridge Fiasco and Corinthian Midwinters Adjust
News of This Weekend's Corinthian Midwinters
If you can think back to just one year, when times were 'normal' (whatever that is), you might remember a big regatta, drawing entries from harbors all over the Bay Area, boats with plenty of hands and rail meat, a cozy raft-up in scenic Tiburon, and parties with sailors rubbing shoulders and bending elbows with their cohort and competitors alike. That regatta would be the Corinthian Midwinters, two two-day weekends. The first was scheduled for this weekend, January 16-17; the second for February 20-21. But this year, the Corinthian Yacht Club has had to alter the first weekend.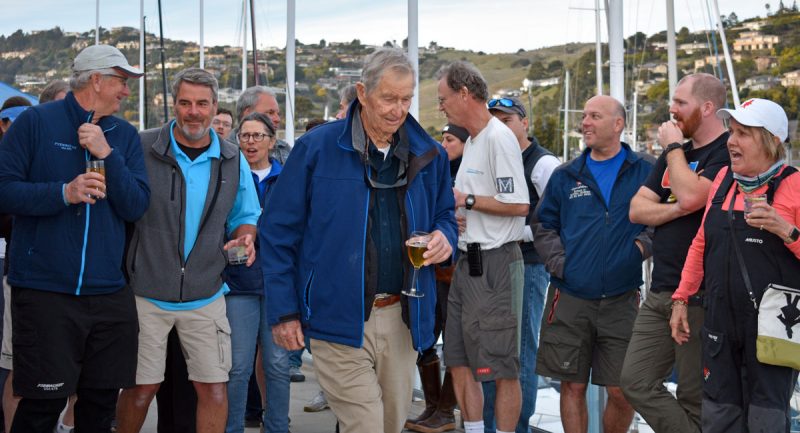 "Based on the 'indefinite' extension of the statewide stay-at-home order, almost certain to extend through the weekend of January 16, we are taking several actions."
"1. The races set for January 16 and 17 are postponed. New dates will be announced.
"2.  On Saturday, January 16, there will be a Single Household Pursuit Rally. All entrants in our Midwinter Regatta are invited to participate in a 10-mile Bay tour regatta. This is strictly limited to boats crewed by members of a single household (per USCG requirement). Prizes will be awarded at the discretion of the Race Committee and will be as fair and humorous as they can muster in these difficult times.
"The event will start and finish off the CYC main deck." Registration is open at https://race.cyc.org/hpr. It's only $25 and will be free for those already signed up for the Midwinters.
Three Bridge Fiasco Going Singlehanded Only
"After discussing and considering the current COVID-19 situation and compliance with the Regional Stay-at-Home Order, the SSS board has decided to change the upcoming Three Bridge Fiasco race to Singlehanded only and will not have a Doublehanded division," wrote Singlehanded Sailing Society commodore Joe Balderrama on the SSS forum.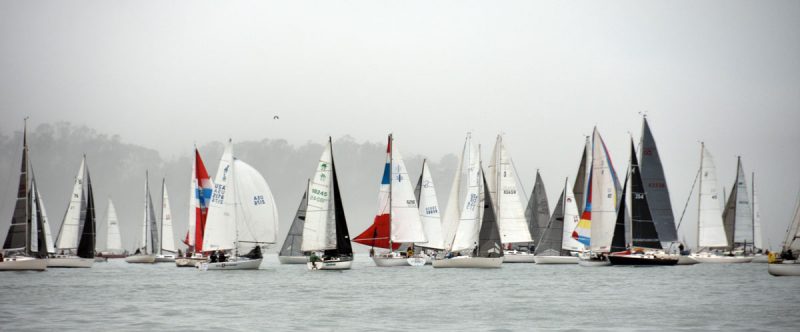 "The decision was reached by taking into consideration the risks for the needed additional race committee personnel as well as issues with having boats race with mixed households onboard." Registration will be limited to 125 entries. More than 50 singlehanders signed up within the first 24 hours. Find race documents on Jibeset. News flash: The SSS reached the maximum number of entries about a day after opening registration. "Pretty amazing response in less than 24 hours," writes SSS secretary Randy Leasure.
"As we look forward to running our traditional, well-attended Singlehanded and Doublehanded remaining races in 2021, no definitive decision can be made regarding Doublehanded entries in future races. That will be evaluated based on the state of COVID restriction in place at that time.
"Meanwhile, to help prepare you for your first Singlehanded race, reach out to the SSS forum members or check the Resources link for Thoughts, Tips, Techniques and Tactics for Singlehanded Sailing by Andrew Evans."
One of the racers, who goes either way (singlehanded or doublehanded), commented, "I won't be racing singlehanded in the Fiasco but will sign up for the season. I urge those who can afford it to support the SSS and YRA by signing up and paying for 2021 even with limited racing."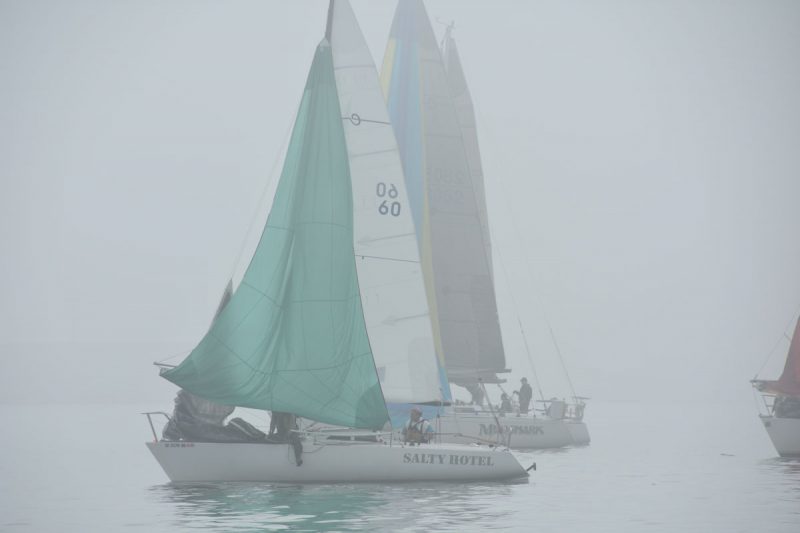 Personally, Latitude 38's racing editor is disappointed to miss sailing in what would have been her 10th consecutive Fiasco, but will go out (safely doublehanding with a member of her own household) and take pictures anyway.
Receive emails when 'Lectronic Latitude is updated.
SUBSCRIBE