The Crew List: Oh, the Places You'll Go
SoCal sailor, Baja Ha-Ha vet and racer Jimmy Peter really wanted to cross one more thing off his bucket list. He wanted to go from pollywog to shellback by sailing across the equator. To do so, he added his name to the Latitude 38 Crew List and soon found a berth as crew aboard a Roberts 56 from San Diego to the Marquesas. His voyage is chronicled in the current, May issue.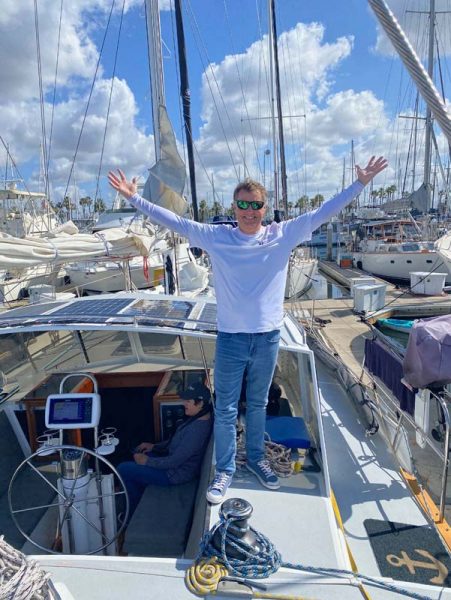 As Jimmy wrote, "Last October, I was contacted through the Latitude 38 Crew List by a skipper down in Chula Vista. He was looking for one more crew to sail from San Diego to Nuku Hiva. After a Zoom call, I met in person with Brent Miller at his boat. He was knowledgeable and professional, plus his boat was in immaculate condition. Steelaway is his personally rebuilt Bruce Roberts 56. Not speedy, but a perfect boat for cruising.
"A couple of weeks later, after we checked each other's references, I gladly accepted the invitation to join his crew. We had a shakedown cruise over several days in early January, and I was even more pleased to join the boat. There was a total of three of us on the boat, the skipper and two crew. We departed San Diego on March 6 with easy winds, broad-reaching away. I was lucky enough to get the 3:30-8 p.m. and the 3:30-8 a.m. watches — sunsets, shooting stars and sunrises. Yes, that means 4.5 hours on and 7.5 hours off — that's easy and relaxing!"
That was just the beginning of his almost 20-day, 3,000-mile voyage to the Marquesas. Of course, it included crossing the equator and going from pollywog to shellback. You can read the full story here.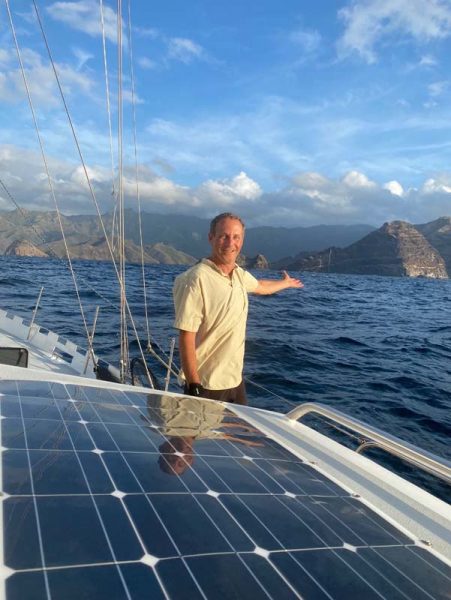 With so many people getting into sailing during the pandemic, we knew it was time to relaunch our Crew List page, which seeks to connect skippers and crew. We launched it just before last fall's Crew Party in Sausalito (2022 Crew Party to be announced soon) and now have almost 700 skippers and crew signed up who want to race, cruise or daysail. There are boat owners looking for racing crew on the Bay; crew, like Jimmy Peters, hoping to help a cruiser sailing over the horizon; or folks just looking for more friends for local, afternoon sails.
There are categories for each and you can add your name or browse to find a captain or crew for your next sailing voyage. People often think it's hard to get into sailing, but the Latitude 38 Crew List was designed to help. As always, it's advisable to vet people and check references, as Jimmy Peter did, but with 40+ years of crew list introductions, we've heard of very few problems. Do you need experience? Not necessarily, but you do need to be honest. Tell people your sailing background, from zero to shellback, and you'll have a much better chance of finding a compatible crew situation.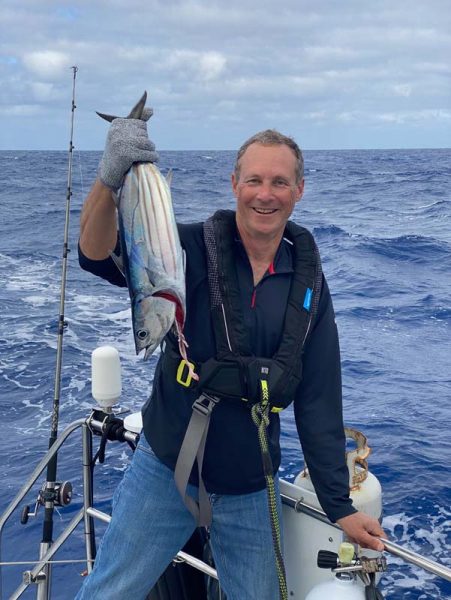 Jimmy Peter managed to fulfill a lifelong dream by signing up on the crew list, and you can, too. Both owners and crew should sign up here. If you have your own Crew List story send it to [email protected].
Receive emails when 'Lectronic Latitude is updated.
SUBSCRIBE