Small-Boat Nostalgia and Big-Boat Comfort
Everyone dreams of having a bigger boat — right? In a world where we're told bigger is better, it's always refreshing to find folks who appreciate sailing regardless of boat size. In fact, most large-boat owners started out small and hang on to a nostalgia for their early boats even as they move up to the increased comfort, accommodation and range of larger boats.
We're often reminded of this by readers like John Griffith, who sent in the photo below of his Lido 14, which he keeps on Lake Superior. John sent in the photo, saying, "Managed to sail several times in our '66 Lido 14 on Lake Superior this summer — sweetness …)"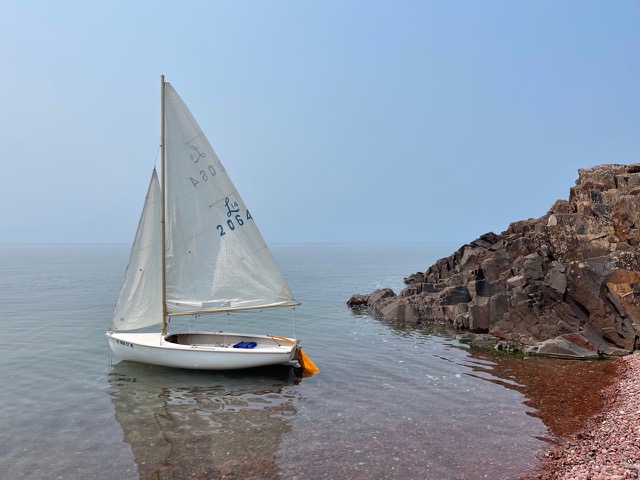 John went on to say, "The Lido is kinda timeless, and such a spacious and pleasant daysailer."
We did have to ask about his larger boat, the 1989 three-cabin Catalina 42 Splash, which he's owned in Southern California since 2004. He keeps her docked at Yacht Haven Marina in Wilmington (in the Port of Los Angeles), adding, "It's a great little marina, and only three and a half hours from Big Geiger Cove at Catalina, including 45 minutes motoring out to Angel's Gate. The hailing port is Alamitos Bay, CA. Though it's never been docked there, it's a tribute to where I grew up and learned to sail."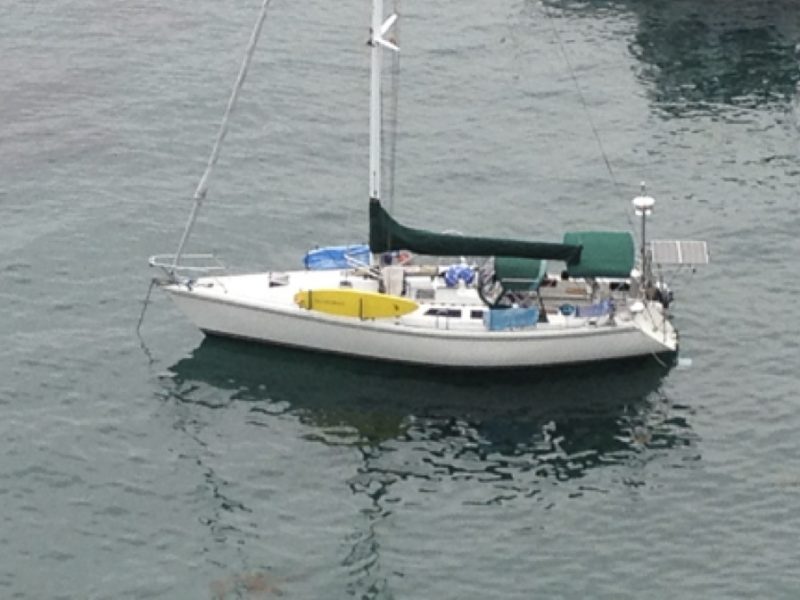 Griffith goes on to say, "Like all boat owners (I think), I spend a lot of time looking at boats for sale, looking for my 'next boat', but so far haven't seen anything that fits us better. Those two solar panels above the davits power our large 12V DC fridge-freezer, induction cooktop, TV, stereo, phones, computers, and all house needs ('electrify everything'). And they keep the starting battery topped off. I have 660 amp hours in reserve and have never dropped below 580Ah, even using everything. We like Splash, with a very comfortable interior, and love the open transom. We're hoping to spend December through February aboard at either Catalina or points south."
When not sailing his Lido 14 on Lake Superior or his Catalina 42 in Southern California, Griffith is a bird conservationist. The Bay View Boat Club has helped recently with access to their Bradford Island property in the Delta, where Griffith is protecting some endangered Bell's vireos. He also manufactures the FlopStopper to make sure rock 'n' roll is only something you dance to, and not something you have to try to sleep with.
Are you nostalgic for a small boat from your past?
Receive emails when 'Lectronic Latitude is updated.
SUBSCRIBE