San Francisco Bay Built the Foundation for Foiling
Foiling captured the worldwide attention of sailors during the epic 2013 America's Cup on San Francisco Bay. Although foiling started long ago, when the Wright brothers used lift on a wing to get a plane into the air, for sailors, the America's Cup catapulted foiling into the mainstream.
Not quite a decade later, in the wake of that "wakeless" event, the ripples have expanded outward and foiling is everywhere. Last year's Ronstan Bridge to Bridge race included windsurfers, kiteboards and wing sailors. For the first time, every competitor was on foils. MOD 70 trimarans and IMOCA 60 monohulls are foiling across oceans and around the world. Foiling Week on Lake Garda in Italy has become an annual event showcasing the latest in the evolution of foiling.
We ran into the Foiling Week organization's Marco Rossini, who was in San Francisco to witness the SailGP event. Foiling Week shared the film trailer below, for the first-ever Foiling Film Festival, to run in conjunction with Foiling Week at Lake Garda June 29-July 3.
California is host to lots of homegrown things, so it's not surprising the early seeds of foiling sprouted here. The state boasts many of the world's most famous surfboard shapers, the "Fast is Fun" sled culture, the first "it-will-never-work" kiteboard racing, and now many carbon foil shapers. It's home to five-time women's world kiteboarding champion Daniela Moroz, but also to numerous other world-champion kiters, boarders, surfers and foilers. Foiling has now truly gone global with much of the development happening in Europe, and the foiling culture is thoroughly embedded in one more aspect of the eclectic world of sailing.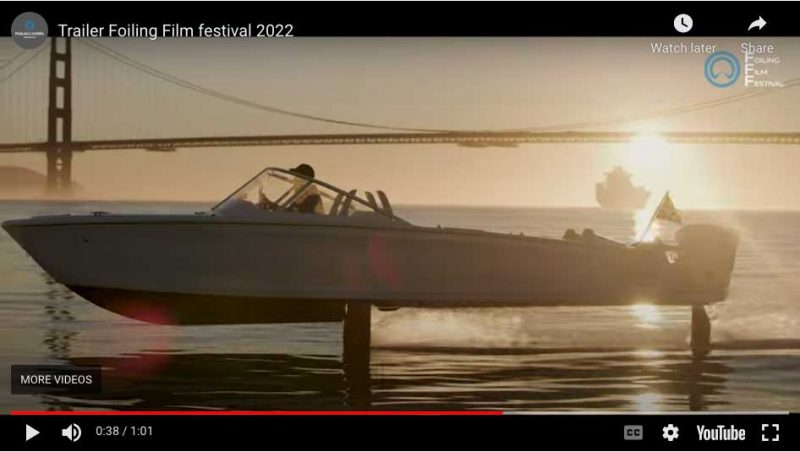 St. Francis Yacht Club started the world's first kiteboard racing on the Bay, before foiling kiteboards hit the scene. Now, foiling kiteboard racing will debut in the 2024 Summer Olympics in Paris. StFYC is following up with what is perhaps the first summer foiling wing-sailing racing series. Wing sailing is much like kite sailing — but with no strings attached.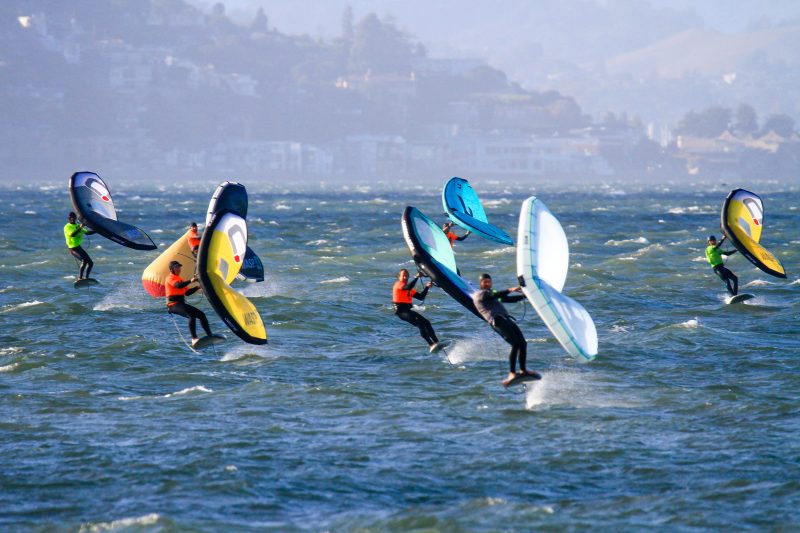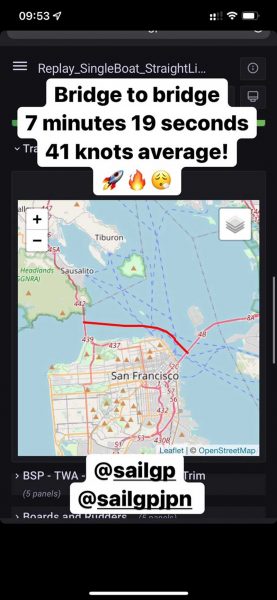 Many of us look forward to our sailing weekends as a time to slow down. Now, in the ever-expanding spectrum of ways to go sailing, we'll have to make room for those who want to go fast. At 20 or 30 knots, the Bay and even the oceans start to get small. We continue to marvel at the many creative ways humans work with the forces of nature for a rippin' good time — going 5 to 50 knots.
Receive emails when 'Lectronic Latitude is updated.
SUBSCRIBE