Sailors Beware: Hurricane Season Is Here
Following Monday's story on the amazing escape of Josh and Christina from Hurricane Dorian, we find ourselves in the peak of hurricane season with other threats looming. Hurricane Humberto is moving toward  Bermuda, and Tropical Storm Jerry has formed just to the east of the Leeward Islands, and is expected to reach hurricane strength before reaching the islands on Friday. Tropical Storm Imelda has passed over the Texas waterfront and is now dropping heavy rain there.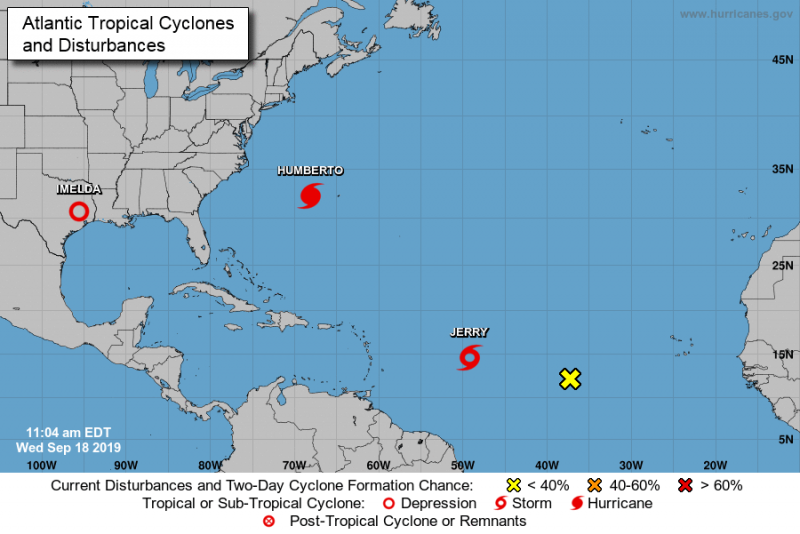 Meanwhile, on the Pacific coast, a similar situation is unfolding. While Tropical Storm Lorena looks like it won't pack the punch of Jerry in the Atlantic, it could still cause problems along the west coast of Mexico — winds of 50 knots and heavy rains are forecast. It's always advised, for anyone leaving a boat in the hurricane belt, to strip it down as much as possible by removing roller furling gear, mainsails, dodgers, solar panels, and anything that presents extra windage to a storm. Fenders, dock lines, anchors and chafe gear all help to make a boat as safe as possible in these conditions. Of course, if you happen to be at the wrong place at the wrong time — like Hopetown during Hurricane Dorian — there just may be nothing you can do to preserve a boat. During those times it's best to focus on preserving yourself.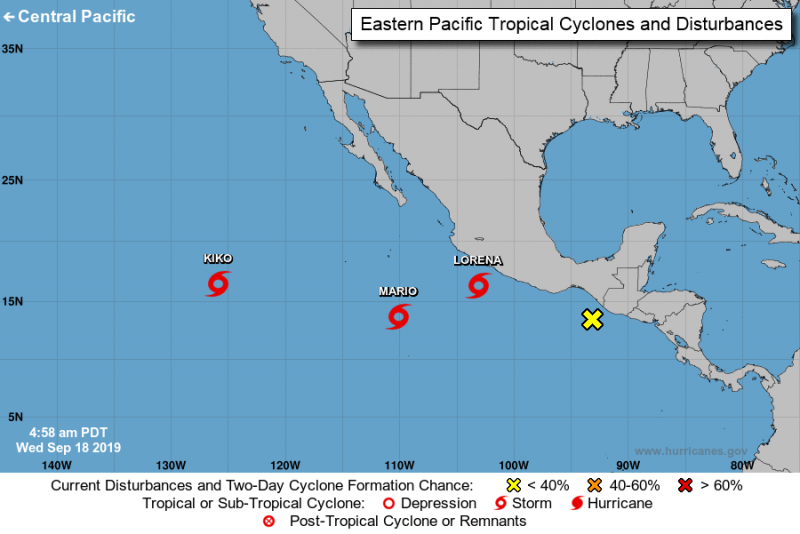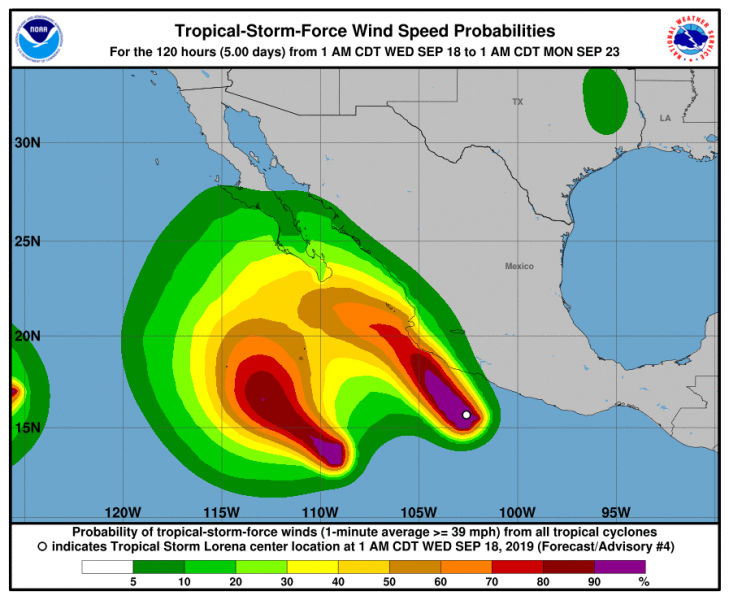 It's an unnerving time to be a boat owner, harbormaster or resident as hurricane season roars through. We worry about fires here in California (even as it rains a bit today) and the tropics are worried about hurricanes. We hope all these threats pass uneventfully and without the terrible ferocity of Dorian, and that the rest of hurricane season settles down over the months ahead.
Right now, NOAA charts (which have been contentious lately) show that most of this current activity won't be nearly as powerful or concentrated on boating population centers as Dorian was, but this is subject to change. We are looking forward to the end of October, allowing the Baja Ha-Ha and other sailors to head toward a glorious cruising season in Mexico and the islands.
Receive emails when 'Lectronic Latitude is updated.
SUBSCRIBE