SailGP to Skip the US in 2021
SailGP had said, "See you in May 2020, San Francisco." Scratch that — as we all know, COVID-19 had other plans for us in 2020. Then SailGP reshuffled its Season 2 calendar and said, "See you in April 2021, San Francisco." Apparently that was too optimistic. Like America's Cup 35, SailGP is moving to Bermuda.
The Schedule
On Monday, SailGP announced an updated schedule for the first half of its second season. The opening events will now happen in Bermuda and the southern Italian city of Taranto. "On April 24-25, 2021, the Bermuda Grand Prix presented by Hamilton Princess will set the stage for an expanded season that is planned to feature nine events," reads the press release. "Following the opener, the first-ever Italy Grand Prix will be held June 5-6 in Taranto."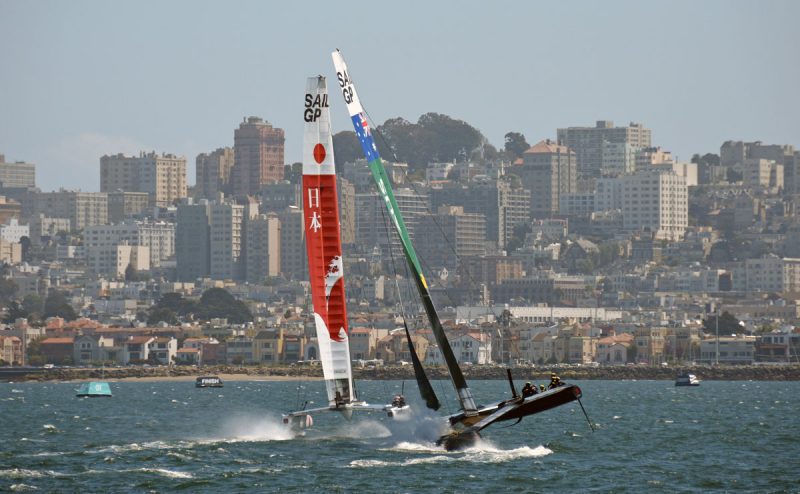 The plan for 2021 had been to follow up San Francisco with a trip to New York City on June 4-5. However, New York is not on the new schedule. All things in these weird times are subject to change, but the schedule for Season 2 as it stands now reads as follows:
April 24-25, 2021: Bermuda
June 5-6, 2021: Taranto, Italy
July 17-18, 2021: Plymouth, UK
August 20-21, 2021: Aarhus, Denmark
Later in 2021: France and Spain
2021/2022: Additional countries TBA
April 2022: San Francisco, USA
"The league shifted the schedule to ensure greater certainty and reduce travel in the early part of the year. The United States Grand Prix | San Francisco will now serve as the SailGP Season 2 Grand Final, and is planned to take place in April 2022." So San Francisco will have a two-year wait from the original dates, but will perhaps benefit from increased attention and significance as the grand finale venue.
Diversity and Inclusion
In October, SailGP rolled out a diversity, equity and inclusion initiative. CEO Sir Russell Coutts said, "We acknowledge that there is work to be done to make our organization and this sport more inclusive. Fast, foiling boats — including our F50 catamarans — are now rightfully at the center of high-performance sail racing. However, the majority of that racing has been predominantly male-driven, resulting in an experience gap among genders. All genders can, and should, be equal in this sport, and we must therefore provide the opportunity necessary to close that gap. It is imperative that we break existing boundaries in the sport to create a more inclusive environment overall."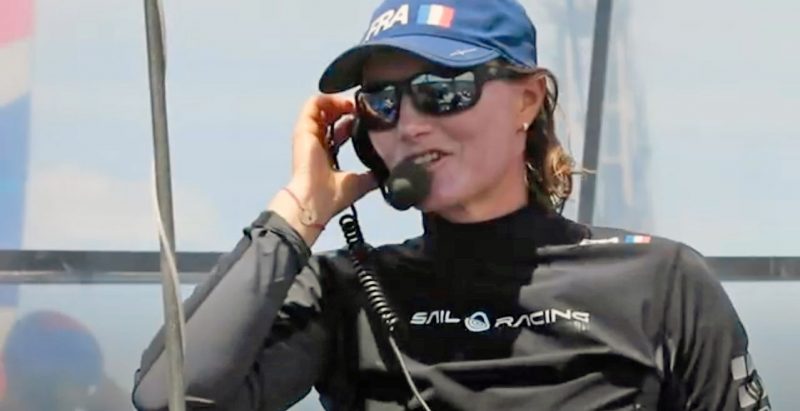 They've set up a Diversity, Equity and Inclusion Committee and a Women's Committee. From invitational camps, 16 women will be invited to participate in SailGP's pre-season training early next year. At least one female athlete will be selected to train and be immersed within each team for Season 2. An attempt to effect racial diversity will begin at the grassroots and junior levels. The league will work in partnership with World Sailing, national sailing federations (such as US Sailing), and sailing clubs and programs at the local level to provide opportunities to young people from a variety of backgrounds. Early coaching and racing is already happening in WASZP foiling dinghies.
Receive emails when 'Lectronic Latitude is updated.
SUBSCRIBE