A couple of weeks ago we received a letter from Dave Butler, son of legendary boat builder Frank Butler. Today, November 15, is the first anniversary of Frank Butler's passing, and Dave wrote to share some memories of his dad, the founder of Catalina Yachts.
"Over the past year my mom, sisters, brothers and myself have read so many articles written in your publications and online. Our family has appreciated all the great stories and would like to say thank you to all those people and everyone that supported dad."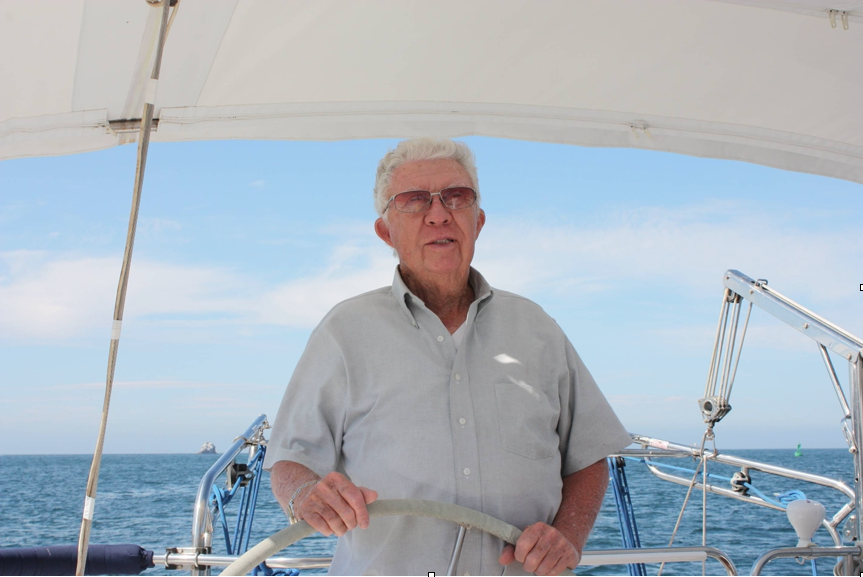 Dave and his mother and siblings got together to write down some of their memories of the West Coast boatbuilding icon. As you can imagine, a man like Frank would have amassed many achievements, and therefore leave many tales for his children to share. We don't have room for all of them, so here are some highlights from what the family wrote.
Frank Butler grew up in Glendale, California. He was a hard-working gunsmith and a machinist. In 1962 Frank decided to buy a 21-ft Victory sailboat to spend more time with his family. After placing a deposit and ordering his new boat, he found out that the boatbuilder was having financial difficulty and was not planning on building his boat. So, one day after work Frank stopped by the shop where they were to build his boat, and explained to some of the employees who he was. He pointed to one of the boats and told them that would be his boat. They said no it was not his boat, but some doctor's boat. Frank explained that his boat was in production and he was going to help them build it. Frank would not take no for an answer and so he jumped right in and started working on his new boat.
Every day after work, he stopped by and continued working on his new boat with the employees. The employees told the owner about this guy "Frank" and what was going on. The owner stopped by to talk to Frank. He explained his financial problems and shared that he would soon be closing his business. He asked Frank if he would like to buy his business. Frank went home and talked to his wife, Jean, about this offer.
Frank began building boats, and with changes in design and production his business began to flourish. He began to design and build new boats of many different sizes. The yachting industry took note, and in 2013 Frank was inducted into the National Sailing Hall of Fame.
When Frank first began building boats, he and the other boatbuilders would attach a fiberglass hull to a fiberglass deck, and then they would finish the interior with wood. Frank realized he could save time and money by making a liner. He then made a fiberglass hull liner with a floor, seats and storage cabinets all in one piece. He then installed that liner inside the hull. He did the same for the deck with a finished ceiling and everything else that was needed. Then when he put the deck on the hull most of the finish work was done except for some minor wood work. Once the other boat manufacturers saw what he did, they then followed and have done the same ever since.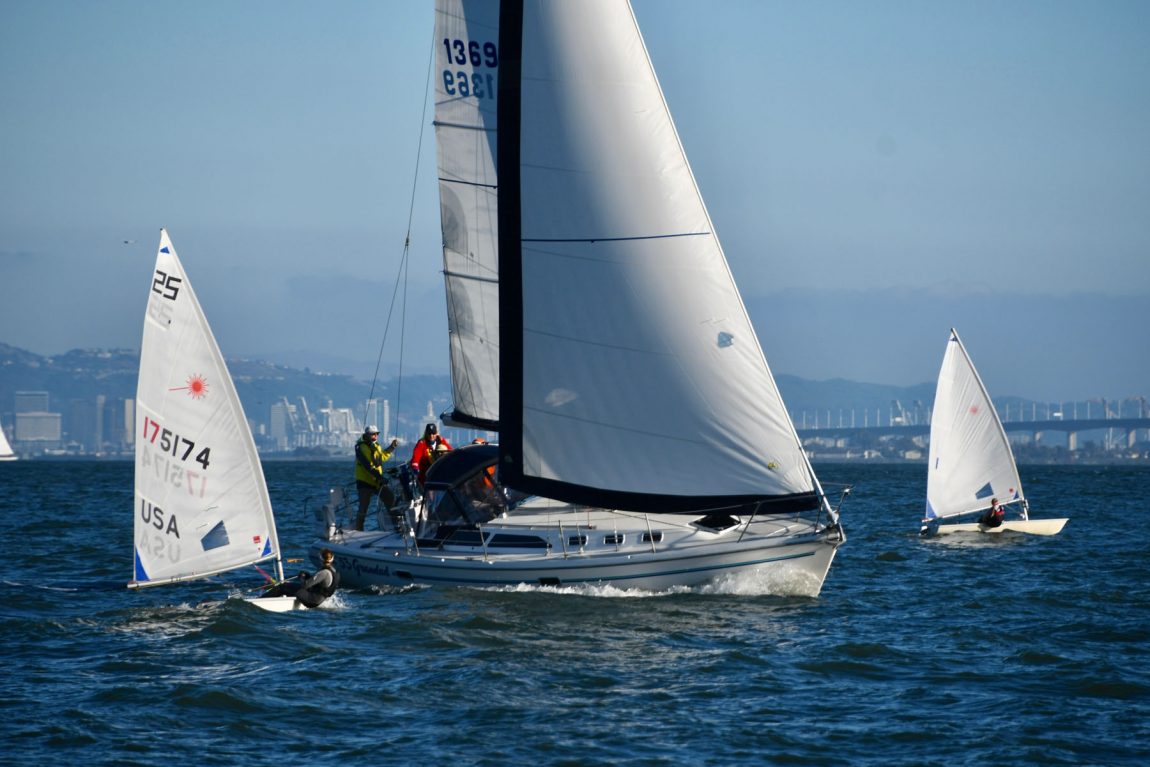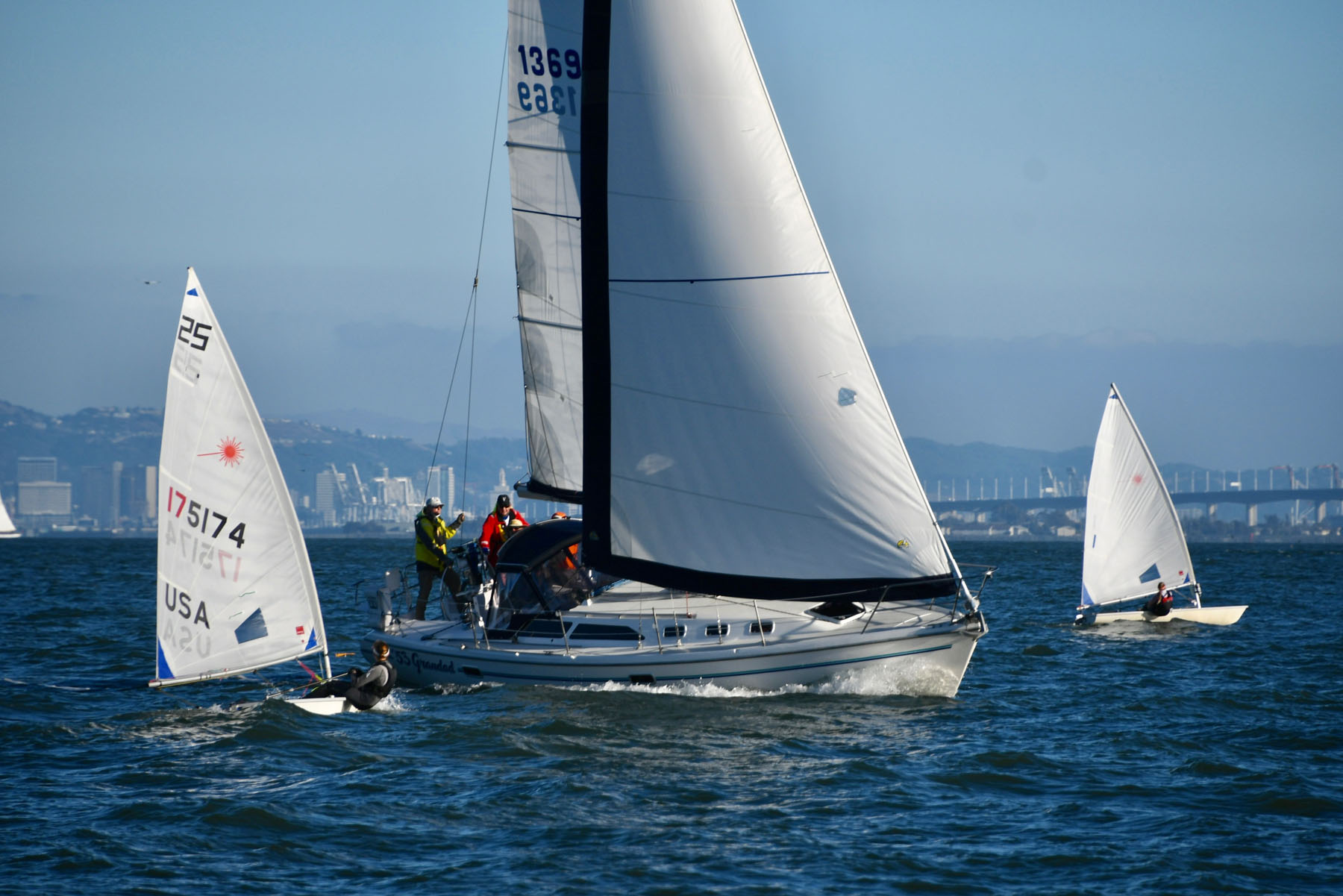 And our favorite:
Most people that knew Frank would say he had a great sense of humor. I remember when he acquired the Nacra Catamaran boat company. He went to a dealer's meeting and hand-delivered a dozen black roses to the Hobie Catamaran table. He told them there was a new catamaran dealer in town.
Thank you to the Butler Family for sharing some of their memories. Many West Coast sailors and Latitude 38 readers have sailed, and still do sail, a Catalina designed and built by Frank Butler.
Receive emails when 'Lectronic Latitude is updated.
SUBSCRIBE