'PlayStation' Returns to San Francisco Bay Area
We learned recently that PlayStation is back! And no, we're not talking about the Sony console that took over the digital-gaming world back in 1994. We're talking about the 105-ft catamaran launched in New Zealand in December 1998, to fill adventurer Steve Fossett's (April 22, 1944–September 3, 2007) ambitions of breaking numerous world sailing records. At a cost of $7 million, PlayStation was built for speed using state-of-the-art materials, construction, and operation. The boat will also be known to some readers as Cheyenne.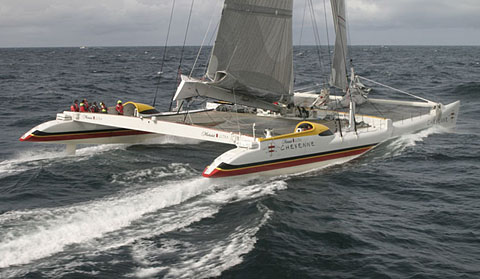 Fossett operated Cheyenne for many years throughout the 2000s, chasing records and wins, including Laurent Bourgnon's 540-mile 24-hour record, set on Primagaz in the Atlantic in 1994; transatlantic records; the Fastnet Race; the Jules Verne Trophy; and the year 2000's The Race, a historic, no-rules race around the world for unlimited sailing vessels. The original crew included local sailors Peter Hogg and Stan Honey. We kept up with many of the boat's adventures, such as the addition of extra length in 2000, making her a 125-ft cat; a forestay issue that threatened her 2004 Jules Verne record attempt, by which time she had also been renamed Cheyenne; her dismasting off the coast of Argentina while sailing the Oryx Quest around-the-world race in 2005; and the damage caused by an exploded liferaft canister in 2008. The well-traveled boat even graced the cover of Latitude 38′s June 1999 issue.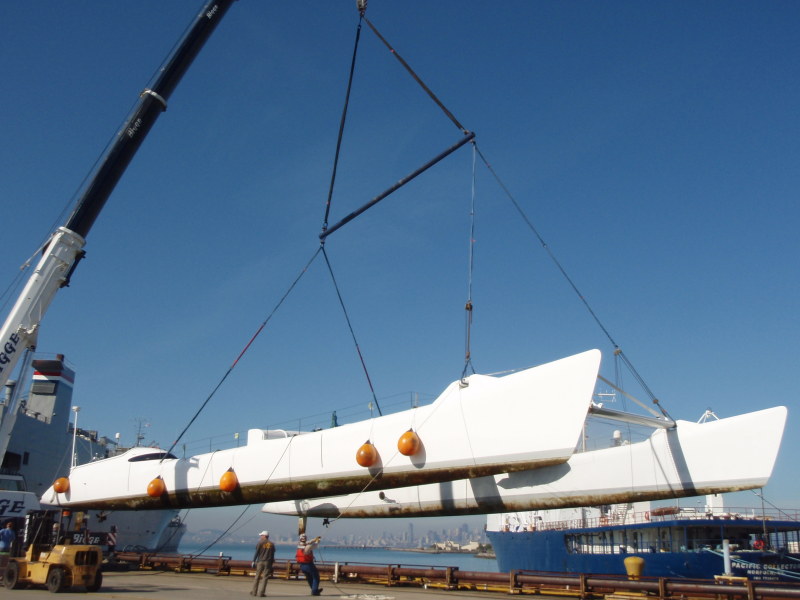 In the midst of all her adventures, Cheyenne was repurposed to become a support vessel for Fossett's attempt to take a submarine almost seven miles below the sea surface, to the bottom of the Mariana Trench. However, Fossett died in a plane crash just weeks before he was to undertake the mission. Cheyenne was later bought by Bay Area sailor Chris Welsh, who wanted to use the boat to support his own environmental and scientific research, which also included submarine deep-diving. After Welsh died in 2021 we lost track of the boat.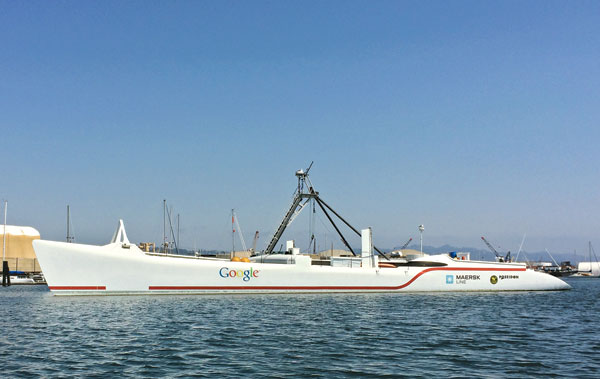 We have now learned that Cheyenne has spent the past three and a half years in Japan. She and her crew had arrived in Okinawa for a few weeks of diving (not scuba) before heading back to San Francisco. The crew dispersed for Christmas and then COVID hit, leaving the boat under management in a foreign port. Here we need to thank our friend Bruce Balan of SV Migration for the tip about Cheyenne's return to the Bay Area. Konpira Consulting had been looking after the crew's needs upon their arrival in Japan, and when no one came back, took on the task of looking after the trapped vessel. This month they shared the story, titled "Reuniting a Boat with Her Owner," on their company website. Here we learned that Cheyenne passed beneath the Golden Gate Bridge in the late hours of August 3 to return to her berth at Sugar Dock in Richmond.
We don't yet know what the next chapter of this iconic boat's story entails, but when we find out, we'll let you know.
Thanks to Chuck Hawley for hooking us up with this video of Playstation's second transatlantic attempt:
W also found this AP YouTube video about Fossett's transatlantic attempt aboard PlayStation in 2000. Enjoy!
Receive emails when 'Lectronic Latitude is updated.
SUBSCRIBE