Chris Welsh — An Adventurer's Adventurer Passes
Longtime Point Richmond resident and adventurer Chris Aiden Welsh passed away suddenly on March 15 at age 58. Rarely if ever does one cross paths with an individual as interesting or as accomplished as Chris. He was passionate about everything from airplanes to submarines and many things in between.
Born and raised in Newport Harbor, California, he was introduced to sailing by his mother, Sally Welsh, at age 3, but was drawn to other watercraft before immersing himself in sailing. In college he focused primarily on rowing at UC Berkeley while studying finance and real estate.
It wasn't until later in life that he came across Ragtime, a Spencer 65 that he purchased at auction. Welsh and Alan Andrews prepared Ragtime for the 2008 Los Angeles to Tahiti race. Although faced with numerous technical difficulties, they finished first on corrected time, winning the Fritz Overton Perpetual Trophy. Chris also went on to win his division in that year's Sydney Hobart Race. Ragtime's reputation spans numerous ocean and inshore regattas, including the Transpac (17 crossings), Newport Beach races, and the Big Boat Series on San Francisco Bay.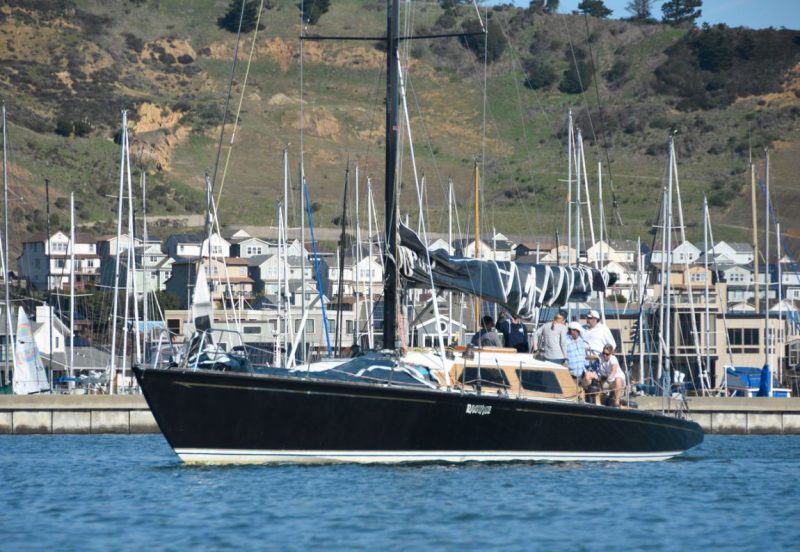 Beyond Ragtime, Chris immersed himself in the recommissioning of L'Hydroptère, the fast-flying, speed-record-breaking trimaran. His partner in the project, Gabriel Terrasse, has close ties with Airbus Industries and was most recently involved in the reconfiguration of L'Hydroptere's amas in France. That project is slated to continue.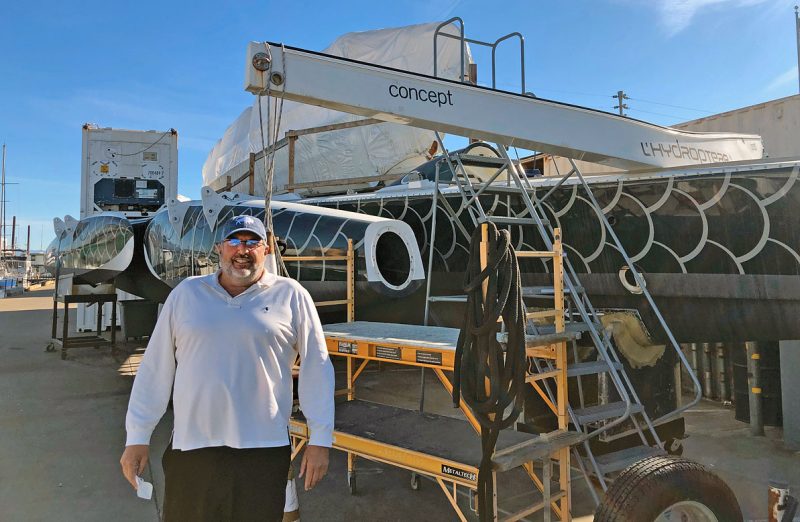 When not flying on the water, Chris flew airplanes. He was rated to fly five different types of planes and was close to being rated to pilot a Citation jet. He also had a keen interest in that which lay far below the sky, underneath the surface of the world's five oceans. Chris purchased Cheyenne, Steve Fossett's former Jules Verne record-breaking PlayStation, and used it as the 'mothership' for Pentarius, a submarine project focused on oceanic scientific and environmental research. He was particularly drawn to the well-being of giant squid and the impact of plastics on the ocean's health. A licensed submarine pilot, he owned DeepFlight, LLC, a manufacturer of personal submarines. Beyond sailing and submarines, Chris's real estate interests included Point Richmond's Brickyard Cove Marina and nearby Sugar Dock.
Chris met his wife Tina Roberts on a blind date following a day of racing in the Rolex Big Boat Series in 2009. She'd had zero interest in the meeting (Chris was "super-excited") and even rode her motorcycle to the St. Francis Yacht Club in hopes that a quick hello would lead to a solo ride back home. Unexpectedly, they had a great deal in common. Tina had lived in Seattle and sailed in the San Juan Islands on her own boat.
"It was the love of water, and, probably most importantly, it was the love of adventure," says Tina. "I'm not shy, and I'm pretty adventurous. I'm an airplane pilot, and now I'm a submarine pilot. And I rode a motorcycle to Panama by myself the year before I met Chris. So, for him it was like 'Wow this chick's got game!' and I had never met anyone I could actually go toe-to-toe with. We had such complementary adventures and complementary discussions about the world. I have traveled to 84 countries. I've lived in 20 countries, and he was like, 'Oh, this is cool!'"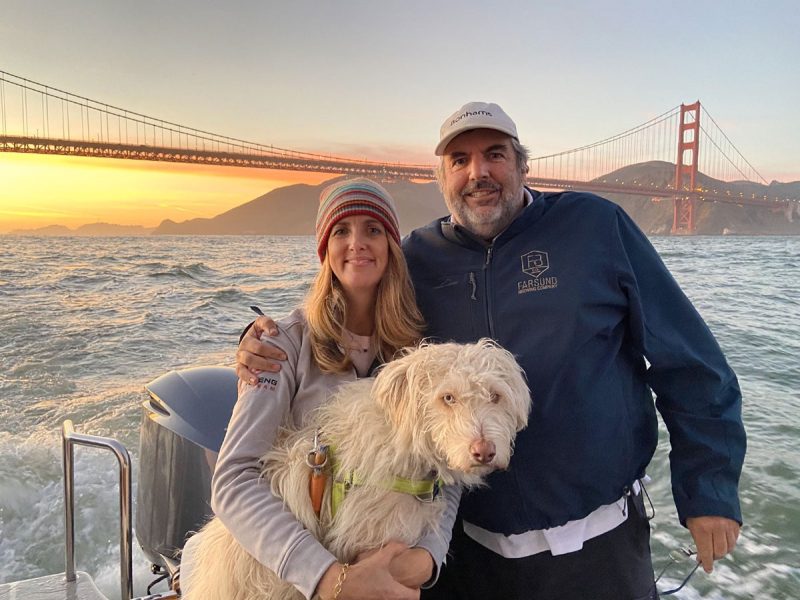 Chris is survived by his wife Tina, parents Terry and Sally Welsh, brother Doug and his wife, Mary, and their children, Charlie, Brittany and Becca. "And, as we like to say," adds Tina, "a thousand sailors around the world.
Receive emails when 'Lectronic Latitude is updated.
SUBSCRIBE