Worried That You've Missed the Official Baja Ha-Ha Registration Deadline?
Don't worry, you have a friend in the Grand Poobah, whose purpose in life has been to try to help people have fun, usually through sailing. So he's going to extend the deadline until September 12.
What if you also miss the September 12 deadline? You've got a good friend in the Poobah, because he'll let you sign up right until the October 31 start of the Ha-Ha. The only thing is, you won't get your bio in the Meet the Fleet booklet, and you might not get all the swag — backpack, hat, shirts, etc. — that everyone else will get.

The Ha-Ha, about to be run for the 28th time, is the 750-mile cruisers' rally between San Diego and Cabo San Lucas with R&R stops at Turtle Bay and Bahia Santa Maria. Over 11,000 sailors have done it. Why not you? For complete information and to register, visit baja-haha.com. Here's hoping that you'll be sailing south with us.
Now that we have the deadline issue sorted, here's an update on Starlink.
The current status of Starlink in Mexico as of September 4, based on our five-day bash from Puerto Vallarta to San Diego:
Starlink worked everywhere along the coast of Baja as long as we were within about 12 miles of shore.
This might lead some people to think Starlink geofences the service farther out. The problem with this theory is that Starlink worked for the first 170 miles of the rhumb line course from Punta Mita to Cabo. And that's way the hell offshore.
So we're just reporting our experience, not claiming to know why it works where.
And remember, it's a rapidly evolving system.
Also note that Starlink will NOT be acceptable as the required two-way communication device for the Baja Ha-Ha. Because for the most part, at this time it doesn't work offshore.
But when it works, it's fabulous. We're very thankful for the weather updates we were able to get on Tropical Storm Javier. They allowed us not to worry about Javier.
Bottom line? If you're just doing the Ha-Ha and then heading right home, Starlink would be nice, but not essential. But if you're going to be cruising in Mexico for a couple of months or more, we'd absolutely get one.
And remember, Starlink is a lot like booze in the sense that just because you have it aboard, this doesn't mean you have to consume it all the time.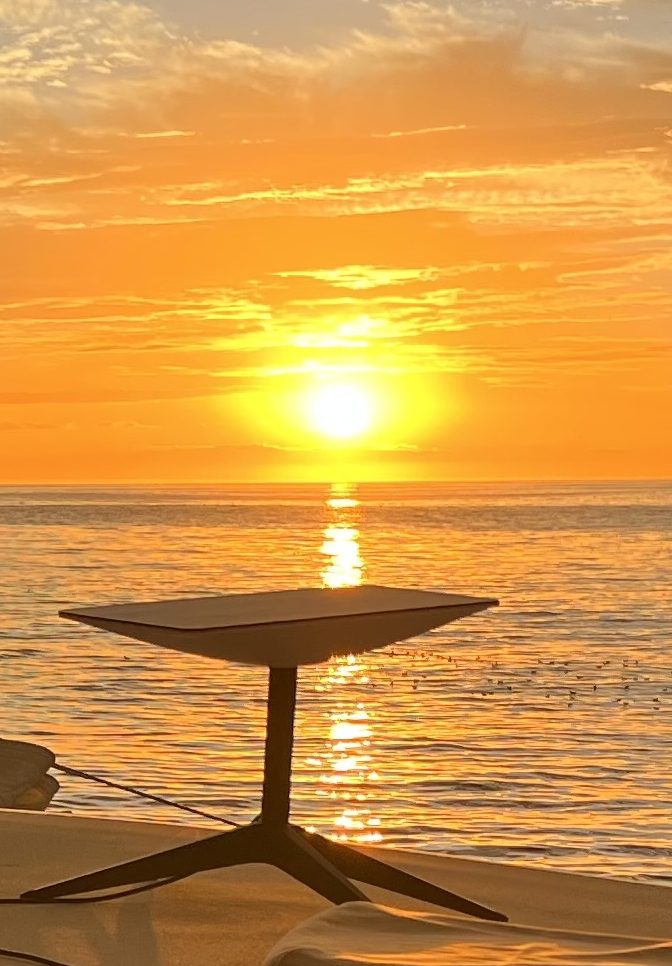 Also remember that Starlink units cost 16 percent less in Mexico than in the States, and the monthly service fee is 50 percent less. Musk is trying to price the service based on what locals can afford.
And one more thing… Fito asked us to say "hi" to all of you cruising friends of his.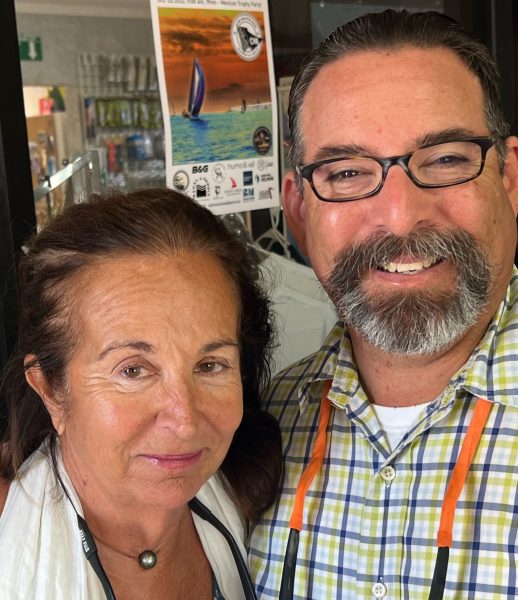 If you're doing the Ha-Ha and want to start from Ensenada because it makes the first leg shorter and you want to get your paperwork done there, contact Fito about a slip. But if your boat is over 45-ft or if you dally, you'll be out of luck.
Looking for a place to keep your boat in the Sea of Cortez? Fito suggests the marina at Topolobampo on the mainland side. Deep water going in, cement docks, and a short distance from Los Mochis and flights to Tijuana.
The Baja Ha-Ha launches from San Diego on October 31. Stay tuned for further updates. In the meantime, here's a story about the start of last year's Ha-Ha.
Receive emails when 'Lectronic Latitude is updated.
SUBSCRIBE