No Rest for Pacific Cup on Sunday
As the remnants of Hurricane Darby have passed south of the Hawaiian Islands, the Pacific Cup boats still at sea are dealing with increasingly rainy and squally weather as well as a large south swell component. In Kaneohe, however, seas are calm and the party has started. Finishing sailors are trading in their foul weather gear for an aloha shirt, a lei and a well-deserved mai tai.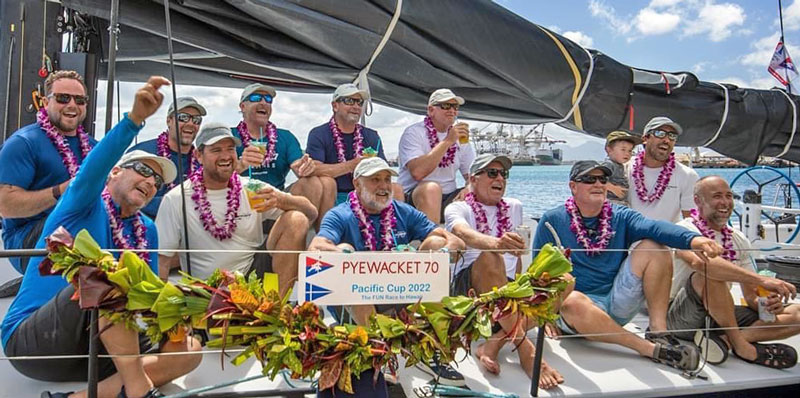 All the boats in the Alaska Airlines F Division and the BMW of San Rafael Division have finished and are safely tied up. We can now confirm that Roy P. Disney and his crew on the turbo Volvo 70 Pyewacket 70 have indeed claimed first place overall in the Pacific Cup. Less than six hours behind Pyewacket 70 on corrected time is Stu Dahlgren's Vancouver-based Santa Cruz 70 Westerly, which will finish second in division and second overall. With four more years of accumulated experience, refitting and preparations, the Westerly program has upped the game significantly since 2018.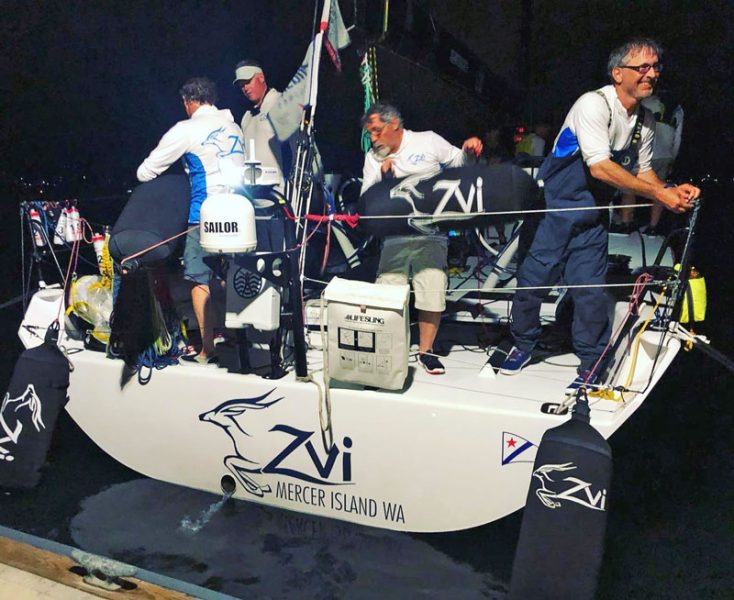 Third place overall and first place in the BMW of San Rafael Division is Jason Andrews and Shawn Dougherty's Seattle-based J/125 Hamachi. After an overall win in the 2019 Transpac, the team is back on the box in a Hawaii race after yet another fantastic crossing. With a slower rating than Hamachi, Rufus Sjoberg's Richmond-based J/125 Rufless finished just a couple of hours behind Hamachi but seemingly corrected out to claim the division win. We say apparently because Hamachi had lodged a protest against Rufless's ORR rating, claiming a discrepancy.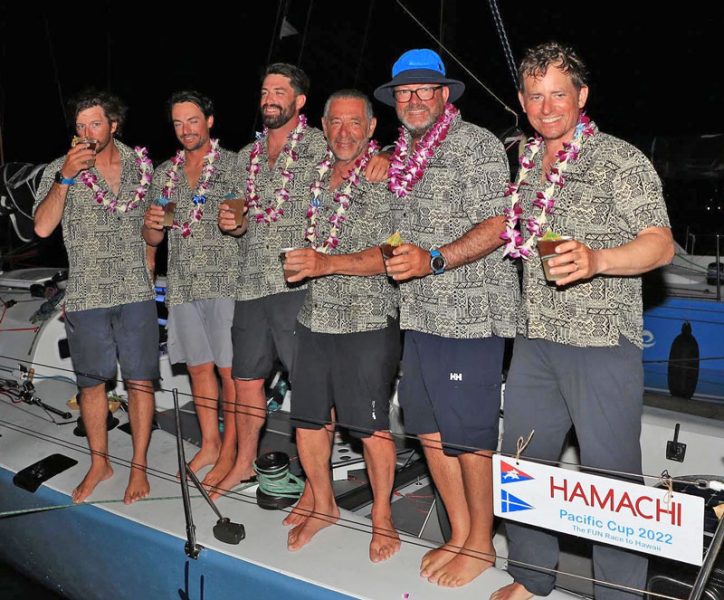 After much deliberation, the crew on Rufless has decided to withdraw from the Pacific Cup. We wish them the best of luck in having their boat re-measured and re-rated and coming back stronger in 2024. Rufus, navigator Skip McCormack and the entire Rufless crew were incredibly gracious in coming to this decision. The Corinthian spirit of sailing is alive and well in Kaneohe. The Rufless crew and Hamachi crew congratulated each other on a hard-fought race and shared a friendly debrief.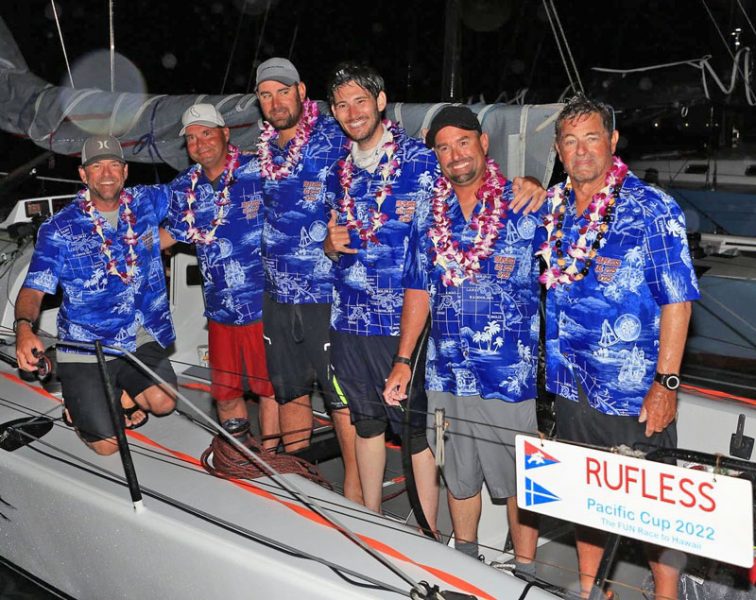 With the fastest couple of divisions both nestled safely in the barn, the focus now turns to the smaller and slower boats still at sea. We are hearing many stories of white-knuckle sailing and huge waves being surfed.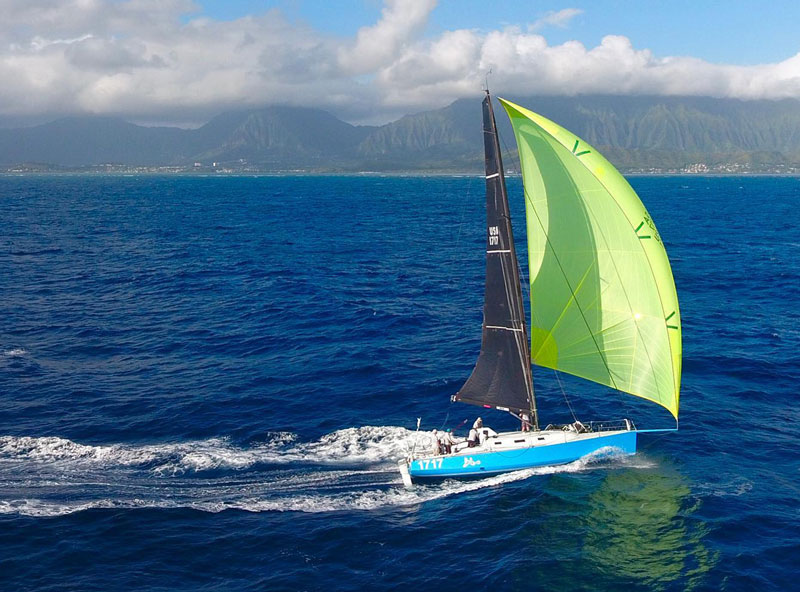 In the Mahina DH2 division, Christina and Justin Wolfe sailed their J/111 Raku into Kaneohe Sunday morning to become the first doublehanded finishers in the race. Much of Kolea DH1 still has more than two or even three days left at sea. A few boats risk missing the awards ceremony this Friday, July 22.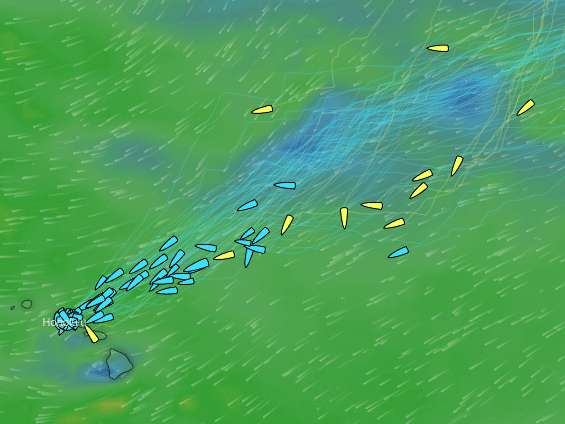 Receive emails when 'Lectronic Latitude is updated.
SUBSCRIBE