Welcome to the New Year, and to the January Issue
OK, so it's not quite the New Year yet, but we're anticipating its arrival in just another day or so. The good news is that the January issue of Latitude 38 is out tomorrow!
This issue has lots of fun stories and features, along with our regular columns. Here's a sneak preview:
Fall 2021's first big storm on October 24 was a major weather event — an "atmospheric river combined with a bomb cyclone." The unpredicted hurricane-force winds were so strong that most rescue teams could not go out during the storm itself. The morning winds, predicted to be in the 20s, were recorded at 40 kts gusting to 60 kts, combined with a strong flood current, and the afternoon/evening winds were even stronger.
Many boats suffered. Three were wrecked when pushed onto lee shores: A 40-ft sailboat and 20-ft powerboat had been at anchor in Richardson Bay, and a 35-ft sailboat was underway trying to get to a safe harbor but was pushed onto Brooks Island. A 28-ft powerboat sank, and a 38- to 40-ft houseboat capsized in the hard-hit Richardson Bay anchorage. Two boats rafted at anchor, also in Richardson Bay, were partly submerged. A vessel in Belvedere Cove was reported having sunk at its dock. Partly submerged vessels that created oil sheens included one each at three Peninsula marinas, and one at Alameda Marina.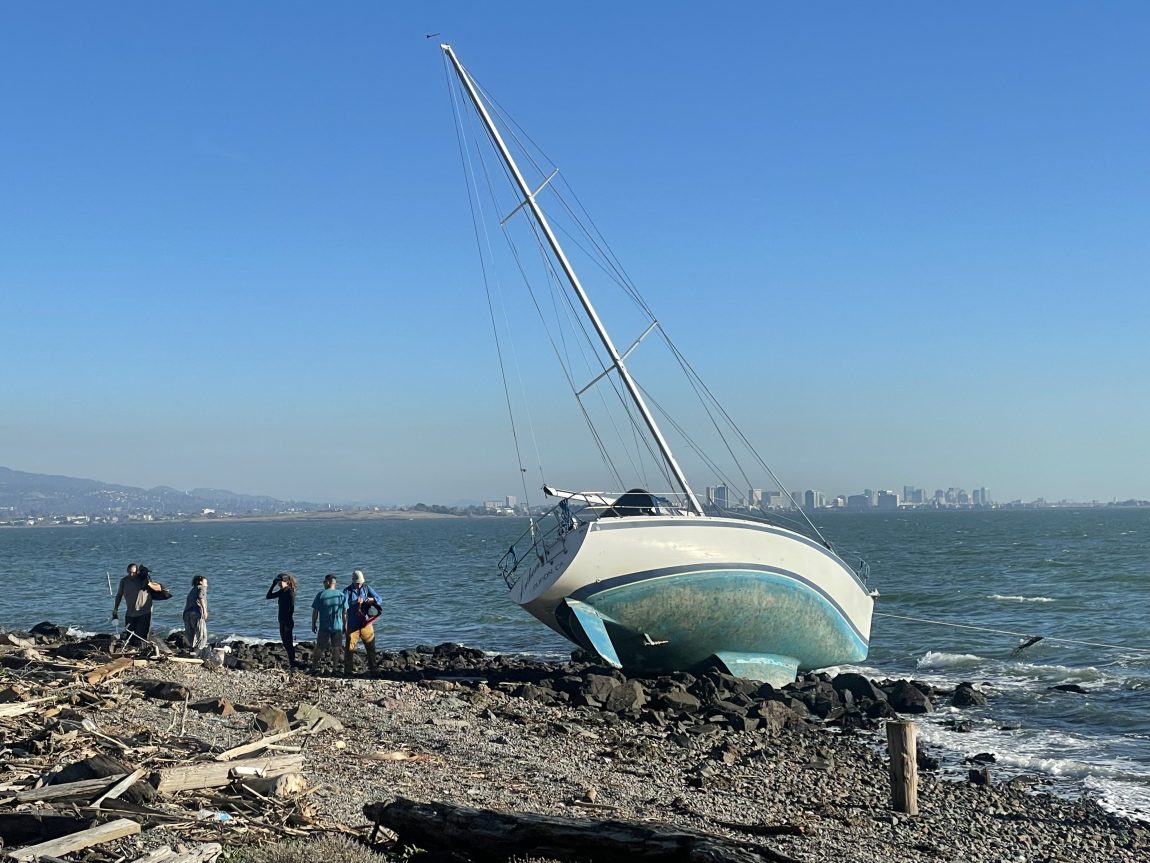 In the November issue, we shared Part 1 of Los Angeles Yacht Club staff commodore Marie Rogers' efforts to bring more diversity to sailing. As the pandemic unfolded in 2020, the Southern California Yachting Association reached out to her, asking her to lead a Diversity, Equity and Inclusion (DEI) initiative. Her recommendations would be implemented across 92 member yacht clubs, spanning from Morro Bay into Mexico and eastern Arizona. She began by speaking to the clubs — virtually — on DEI and yachting, and how they can play a more active role in inviting the wider community. This made some participants visibly uncomfortable. Or sometimes, they expected her — as a Black person — to possess all the answers when talking about non-white and mixed-race people, a growing segment that now makes up 42% of the US population (at the 2020 census). "It's exhausting, but never boring," she says.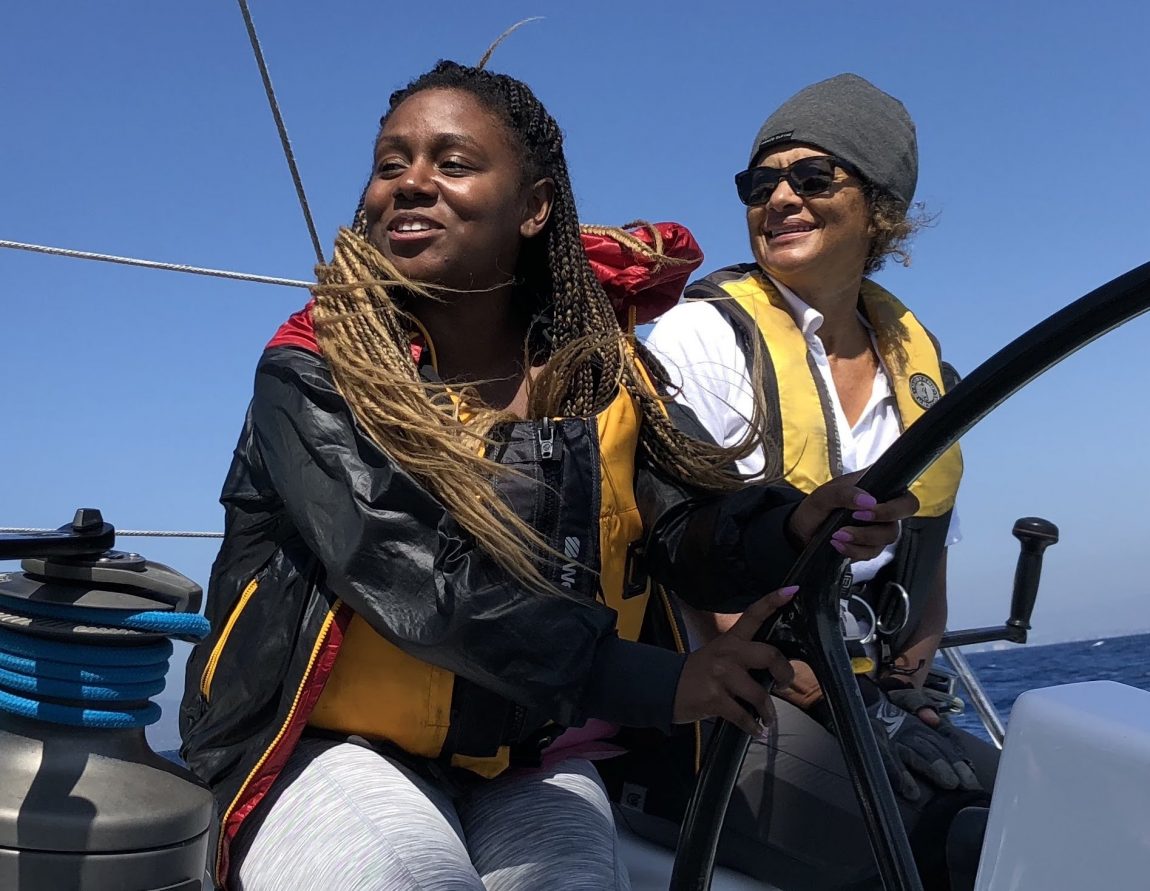 In the 170 years of America's Cup racing, perhaps no other class of boat stirs the sailing fanatic's blood more than the 12 Meter. I loved watching the 1980s-era races — especially when the gigantic spinnakers were hoisted and doused with unimaginable athleticism by guys whose definition of technical wear was a pair of skimpy shorts. 12 Meters are big boats that demand big teams and big money to operate — but are still relatable enough in their operation that small-time sailors like myself can aspire to sail one — well, no. We can simply dream. Now, imagine that 70 feet of grandeur scaled down to 12 ft 6 inches in length. Now it all sounds more manageable, doesn't it?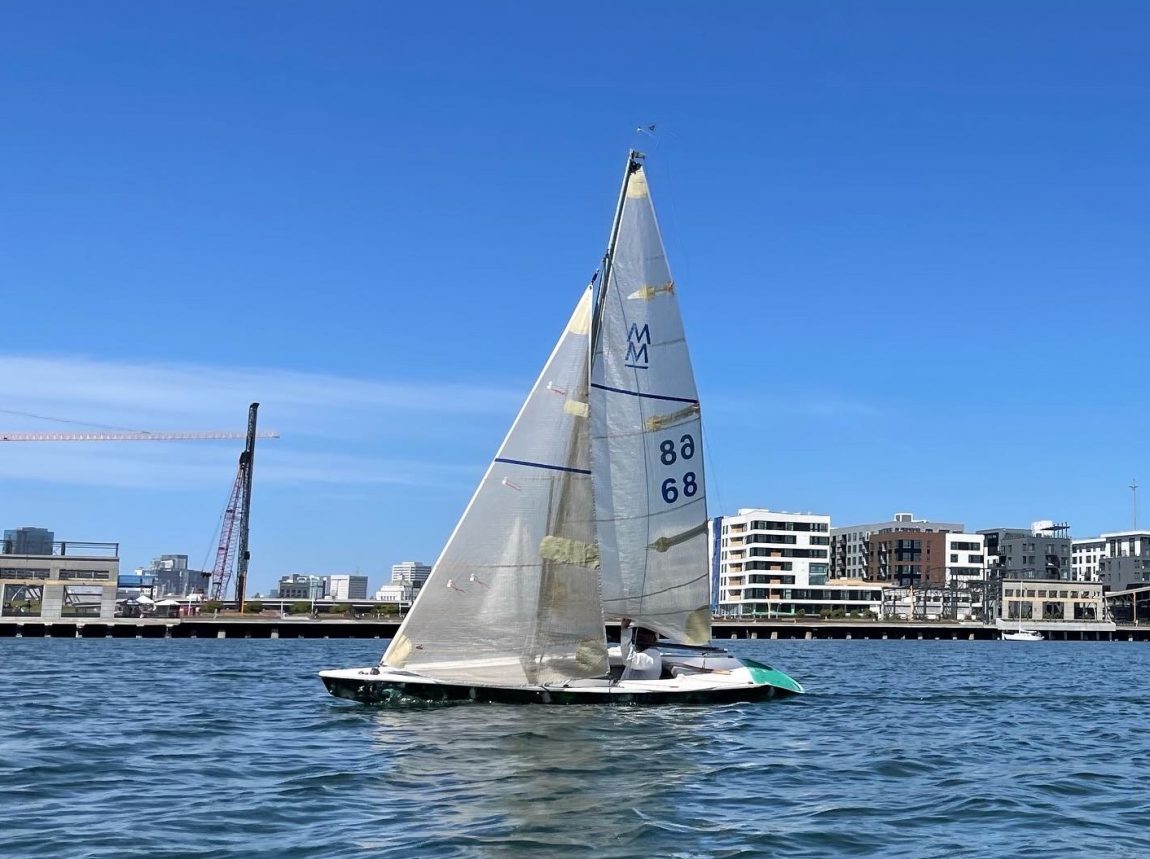 Also in the January issue:
If you've subscribed to Latitude 38, you should receive your December issue in the mail any minute now. If you haven't subscribed you're missing out. But you can pick up your copy from your favorite distributor.
Receive emails when 'Lectronic Latitude is updated.
SUBSCRIBE