A Message from the Race to Alaska Boss
"Over here at Races High Command we turn on every computer monitor and radio, set them all to news stations, and spin in circles until we find a station that is not reporting on COVID-19. We are still spinning," writes Daniel Evans, Race Boss of the Race to Alaska.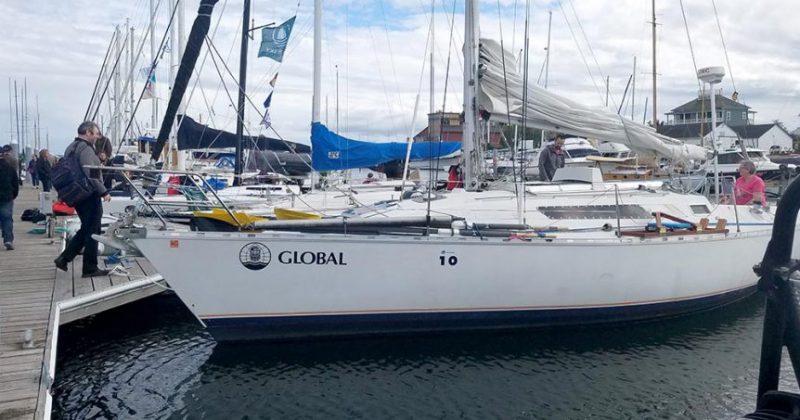 "It's because this virus is no joke. The total of fatalities in New York has now exceeded the terrorist bombing of the Twin Towers on September 11. Canadian borders remain closed to visitors. The Washington governor has extended the statewide shelter-in-place order. State parks, like our SEVENTY48 race site, Blake Island, remain closed. The Heiltsuk Nation, which includes the R2AK waypoint of Bella Bella, issued a bylaw closing their territory to non-Heiltsuk populations.
"No corner or map edge is safe from the virus.
"So, why are we holding out against all this evidence?
"We're not really 'holding out.' We are paying attention. We are measuring the distance between do and don't, can't and won't, want to and why risk it… We are waiting because, despite the obvious, we can wait.
"We love the waters these races traverse and have spent many years upon them. We wouldn't run the races if they endangered communities. The fact that we haven't made our decision has no bearing on our sensitivities to rural communities along the route or local and federal laws; it is tied to the fact that this pandemic changes every day, and if we can wait to make a more informed decision, we will. And we can wait, a little while longer. On April 24, we'll be announcing the final and permanent decision on R2AK and SEVENTY48 for 2020. Until April 24, all application and registration processes will be suspended."
Receive emails when 'Lectronic Latitude is updated.
SUBSCRIBE