Meeting Up — in Person — with the YRA
On Sunday, December 5, the Yacht Racing Association of San Francisco Bay welcomed their racers in person — and on land. The occasion was the 2021 YRA awards party. Alameda Community Sailing Center, tucked (some might say hidden) between the erstwhile Naval Air Station and Encinal High School, provided the outdoor venue. In a further effort to keep everyone COVID-safe, snacks came in single-serve packages rather than on the usual appetizer platters. Rather than a yacht club bar, liquid refreshment took the form of two kegs of beer.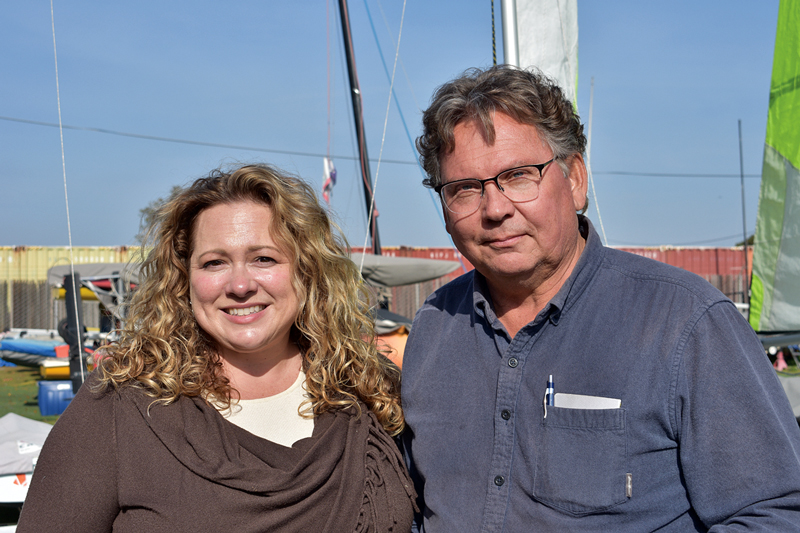 The party wasn't so much about eating and drinking, but more about visiting with fellow racers, greeting leaders of the YRA, picking up prizes from the racing season, and learning about the host venue, ACSC. Many of the visitors had never been there before. Kame Richards and Mike Bishop talked about the center, a grassroots nonprofit. The all-volunteer facility provides access to the water, with dinghy sailing for kids, families and adults. Learn more about ACSC at www.sailalameda.org.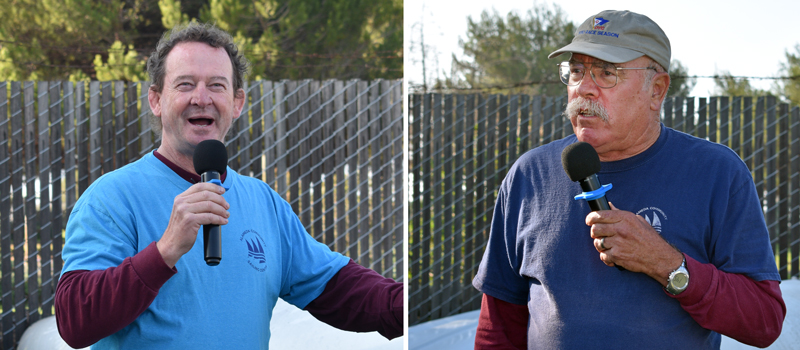 Latitude 38's publisher, John Arndt, again anchored the (decidedly informal) formal portion of the afternoon. The speechifyin' stayed brief, but John did point out that this year the YRA had three series, two weekend regattas, 22 total race days, and 25 individual races. A total of 123 individual boats earned a total of 423 awards. "That's a pretty stunning effort on top of everything else that goes on on San Francisco Bay," commented John. Participation in YRA racing in 2021 topped that in the last several years.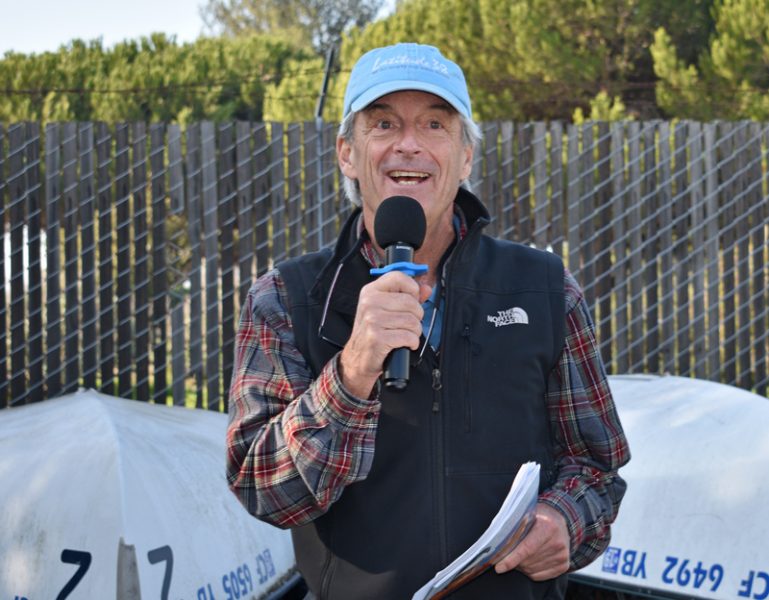 Also 'attending' the event were the Wosser Trophies. We'll have more about those in another edition of 'Lectronic Latitude, but essentially the trophies will be awarded to the winner of the largest one-design regatta on San Francisco Bay; the boat owner who has competed in the most race days during the year; and the boat owner who takes the most people racing during the year. Learn more in Racing Sheet in the December issue of Latitude 38. We're accepting applications for 2021; submit your proof to us at [email protected].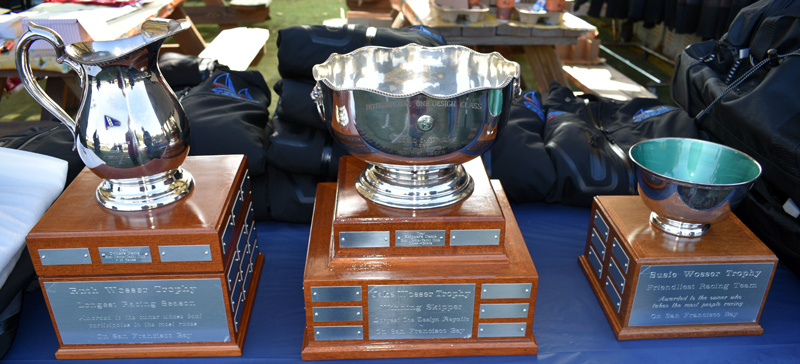 The YRA gave flags and glasses to winners of individual races. Series champions received custom-embroidered jackets.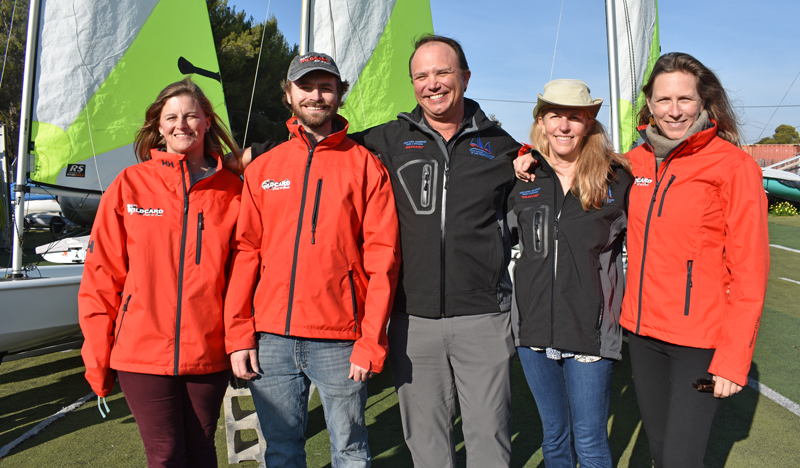 We'll meet more of the season champs in the January issue of Latitude, but in the meantime, here are some of the weekend regatta winners.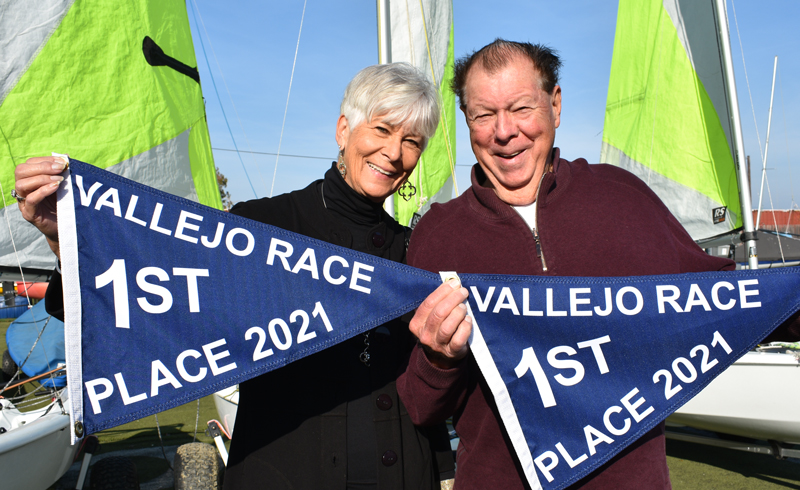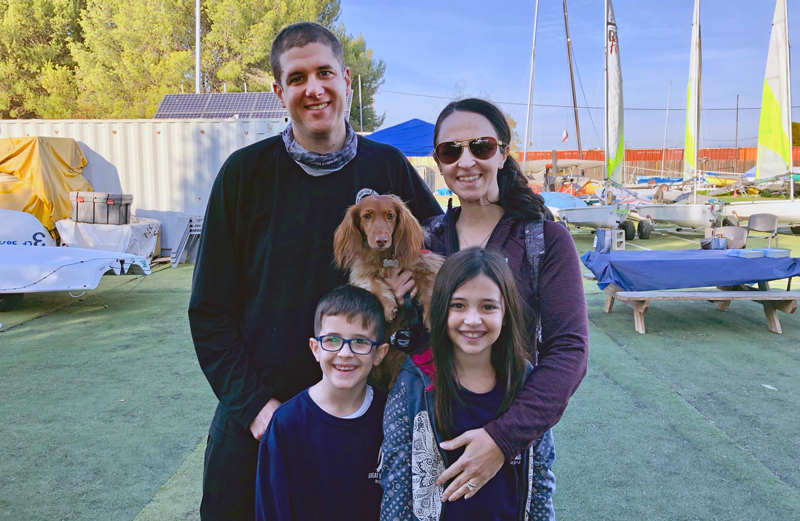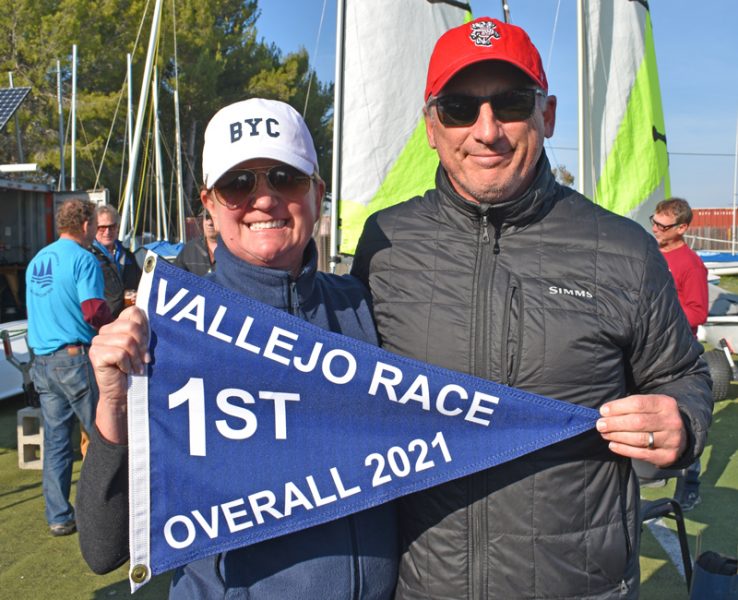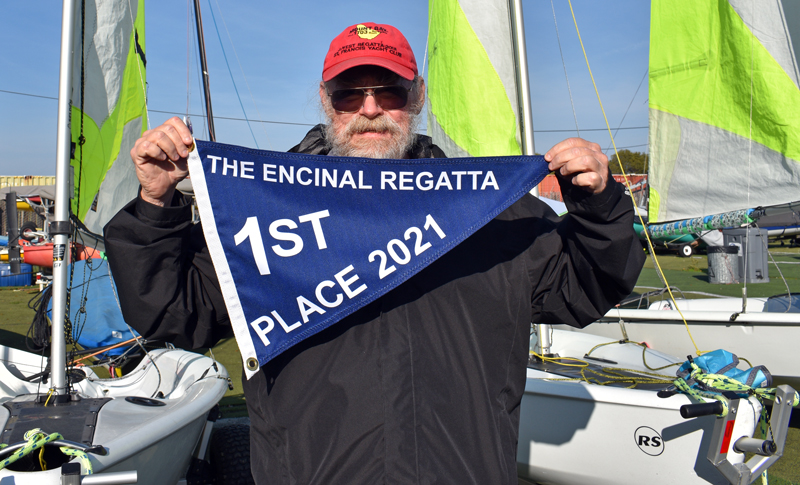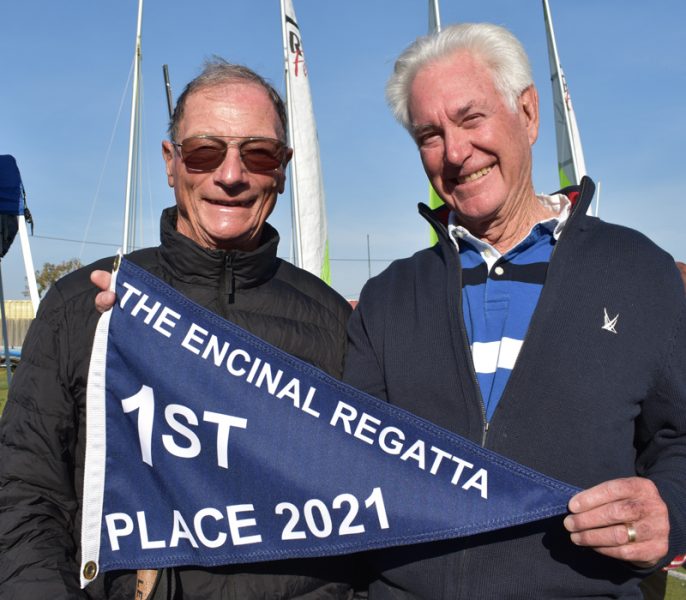 Receive emails when 'Lectronic Latitude is updated.
SUBSCRIBE