Meeting Future Sailing Pals at the Latitude 38 Crew List Party
At the last Fall Crew List Party before COVID struck, we met David Delaney, who had made a promising connection with Chad and Carolyn Carvey at a Crew List Party the previous year, and used the Crew List to reconnect.
"Anchored off San Juan Island's Friday Harbor, Chad pointed out that we had met at the Crew Party in 2018," recalled David. "The party was a whirlwind affair. I had forgotten our encounter. Shortly after the party, they had had to postpone their 10-year circumnavigation when Carolyn damaged her ankle. Now a year later I had caught up to them through a Latitude 38 listing."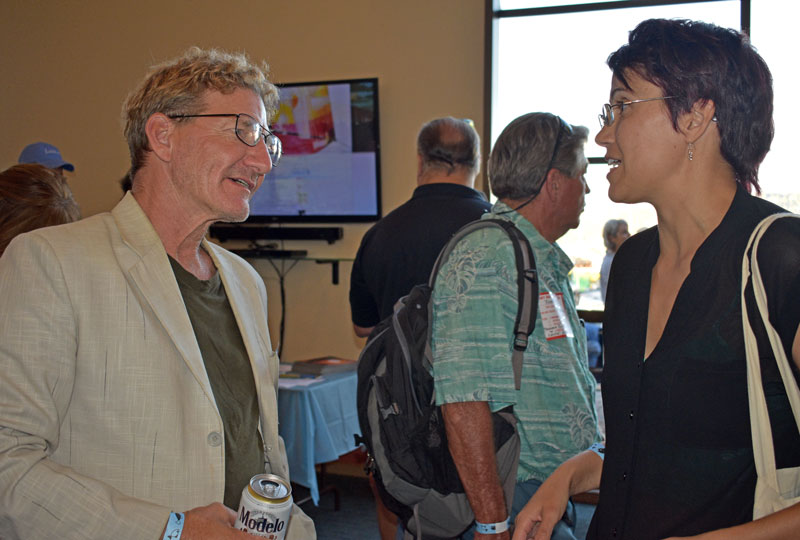 On September 1, 2019, David found himself in the San Juan Islands. "It is funny how things go. They emailed me to say they had found someone to fill the position. I was packing to go camping in Yosemite. When I thought to call and wish them a safe journey, the crew they found had canceled. I joined them the next day in Brookings, Oregon, on August 28, and now we were enjoying the sunshine in the Pacific Northwest."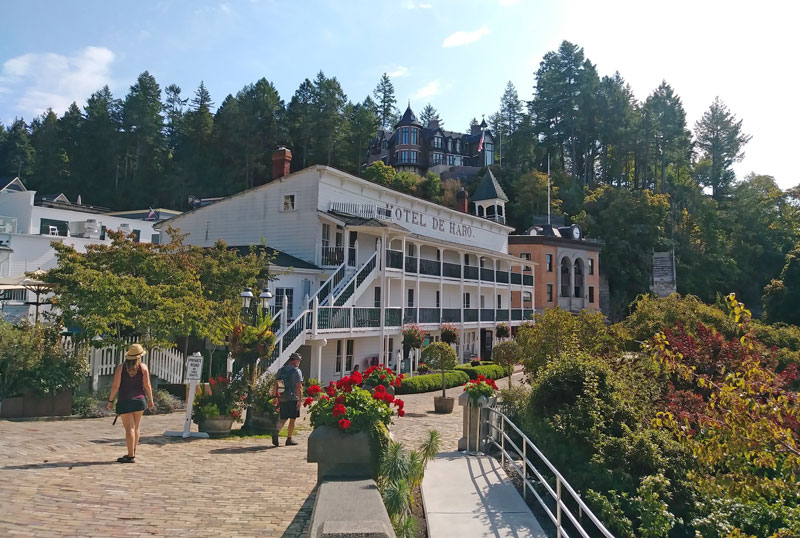 "On board their 45-ft steel cruiser were their two terriers, their cat, and Mark from Portland. It proved to be a serendipitous reunion. We enjoyed gorgeous scenery, excellent company and fine dining thanks to Carolyn and Chad. Funny how things turn out better than you could have imagined."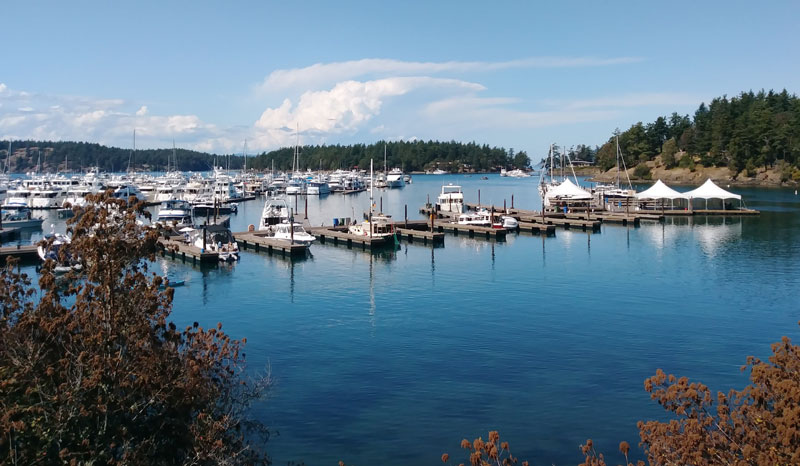 "Chad is a professional auctioneer, and I am an artist, so I was curious, and he invited me to attend a gala for the Bolinas Art Museum. My assignment was to 'extend his energy to the perimeter of the crowd' where I was stationed. I made myself useful filling the empty wine glasses of a bored couple in the back. The next thing I know they were buying the trip to Gubbio, Italy, for $4,000. Fun.
"I am grateful to Latitude 38 for connecting me with the Carveys." The Carveys' boat is called Wild Blue (ex-Walk On).
Next chance to make connections in person: Latitude 38's Fall Crew List Party at Spaulding Marine Center in Sausalito on Thursday, September 1. An anytime avenue for virtual connections: the online Crew Lists, still free as the wind!
Receive emails when 'Lectronic Latitude is updated.
SUBSCRIBE