Maiden Departs California to Continue World Tour
Maiden bids farewell to California today, departing from San Diego. "Maiden will sail directly to the Panama Canal and then on to Antigua without any other stops," advises the Maiden Factor's Libby Mudditt.
"When planning the route to leave L.A. on schedule there were too many possible hurricane/cyclone activities without the possibility of suitable safe havens," explained Mudditt. "It was decided to wait it out and see what developed. However, with the unrest in Chile, we could not wait any longer, otherwise it would impact on all future dates for the world tour. We made the difficult decision to cancel the stopovers in Chile and Uruguay and reschedule later in the world tour if possible."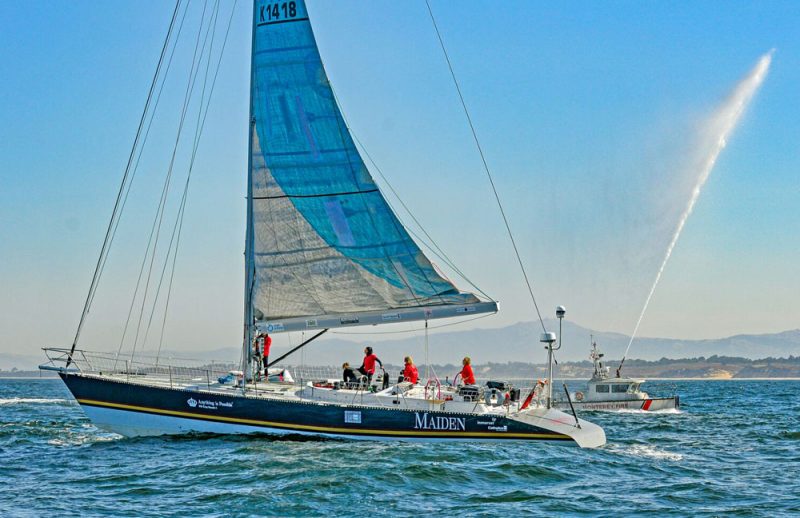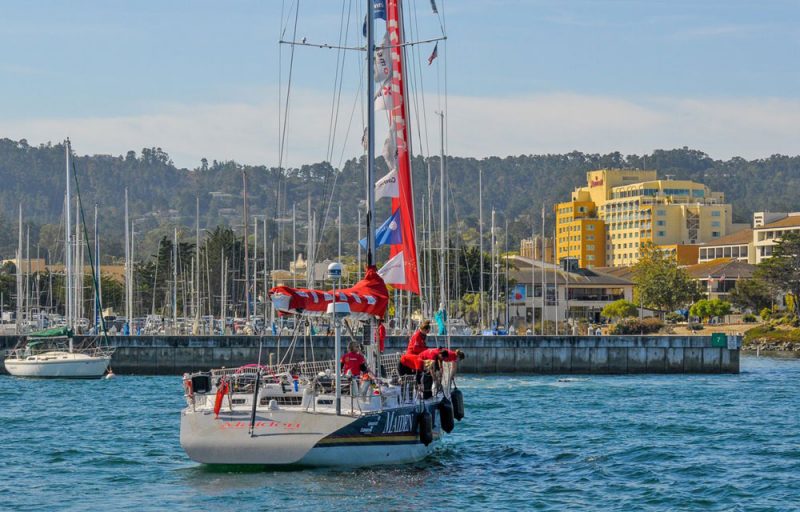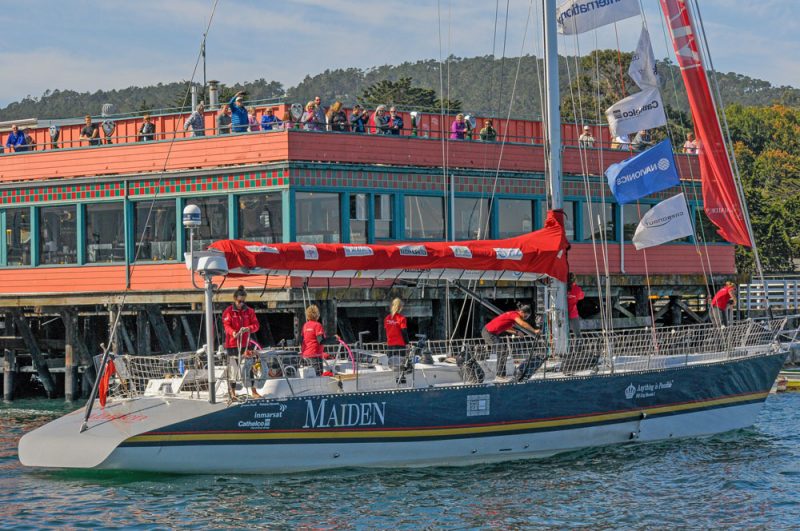 Taking over from Aussie Wendy Tuck as captain for the 4,000-plus-mile voyage to Antigua is Liz Whardley. Raised in Papua New Guinea, Whardley has three Volvo Ocean Races on her résumé, starting at age 20. She was named Papua New Guinean Sportswoman of the Year in 1999 and 2000. She'll turn 40 on December 6, during the trip. In an interview with Scuttlebutt, she told Craig Leweck that she worries what the crew will do to her!
In case you've been shipwrecked on a desert island for the past few months, Maiden is the 58-ft yacht that Englishwoman Tracy Edwards sailed with the first all-female crew in the 1989-90 Whitbread Around the World Race (now known as the Ocean Race). The boat was later found rotting in the Seychelles. Edwards brought her back to the UK for an extensive refit.
And the Maiden Factor is a new mission to raise awareness for girls' education around the globe. Maiden is on a two-and-a-half-year, 60,000-mile circumnavigation with 30 ports of call. She left the UK last November and has so far visited Sri Lanka, Australia, Honolulu, the Pacific Northwest and California. American crew members include Courtney Koos and Erica Lush. Check out their blog here.
A documentary about Maiden's Whitbread caused quite a sensation in the Bay Area when it was released in July. Our readers gave the movie an enthusiastic thumbs up.
Receive emails when 'Lectronic Latitude is updated.
SUBSCRIBE