Kelly Gregory: Sailing From Fiji to Bali to California. And Then?
When we last checked in with Kelly Gregory in September 2021, she was in Fiji — one of three women in the "unmanned circumnavigation" aboard SV Islander. The initial crew of two, Kelly and Barbara, sailed the 34-ft sloop from San Francisco Bay to the Galápagos Islands, picked up a third crewmember, Cristina, and crossed the Pacific. It was in Fiji where the voyage took a break.
Islander's crew had next planned a leg from Fiji to Indonesia, but were stymied by Indonesia's maritime border closures due to pandemic restrictions; and to boot, the sailing season was nearing its end when the trade winds slow to a puff. With no way to know if the border was actually going to open in time, the decision was made to take a break and pick up later.
"We got stuck in Fiji," Kelly said. Fiji is not a bad place to be stuck, however. "I fell in love with Fiji," Kelly recalls. "I sharpened my surfing skills, learned how to foil, and hung out on other people's boats."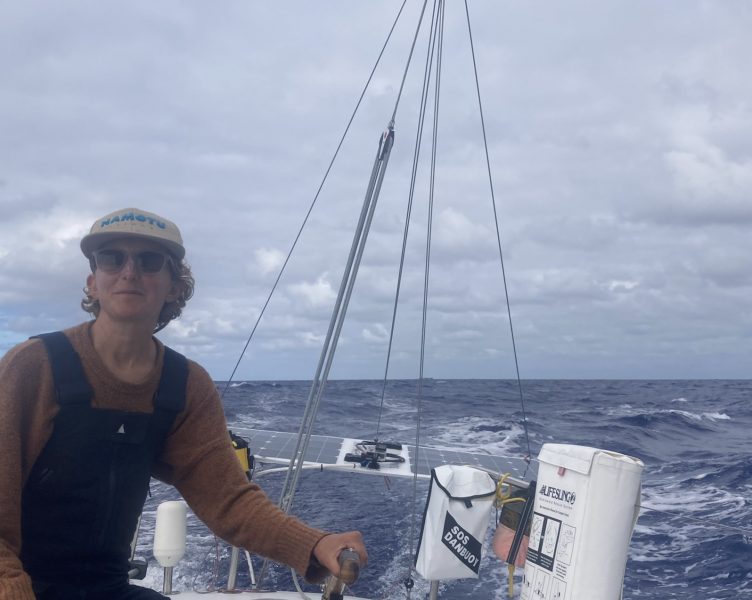 "I will 100% still complete a circumnavigation, maybe more fragmented," Kelly promises, and she hopes to join Barbara for a leg or two of the continued journey. Kelly has thousands of sea miles to back up this goal, logged in coastal and transoceanic voyages. Although she has placed the circumnavigation on hold for the time being, she's still "unreefed with full sails" and open to other sailing adventures in the meantime. (Islander is still at Viti Levu, Fiji, as of August 2022, and Barbara is planning to set sail to Australia soon.)
Determined to keep moving, and still intent on Indonesia, Kelly left Fiji in autumn 2021 aboard another boat, the steel-hulled custom-built 60-ft expedition yacht SV Millennium, which she describes as a "pirate ship." The international crew of six sailed 20 days from Fiji to Indonesia, rough going and without much assistance from the trade winds. When they arrived in Indonesia, sure enough, the maritime border was indeed restricted, and they had to stay at anchor for 10 days, in sight of Kupang, before setting foot onto shore.
"I found a community of wonderful people there," Kelly said of the Indonesians and expat sailors. "Everyone was so close. If you needed anything, just put it out there; whatever you wanted would come your way." Kelly stayed connected with the sailing community via maritime radio and Iridium while at sea, and "good old-fashioned word of mouth" on land.
"I stayed in Indonesia for two months," Kelly remembers. "All the borders were closed, so in certain places, it felt like nobody was there. When I went to Bali, I surfed remote breaks without a crowd."
Fast forward to February 2022. Kelly had completed a few additional Pacific adventures and was back in California in full prep mode for the Pacific Cup with her partner, Patrick Haesloop. Together they own Moore 24 #62 Puffin, and they made plans to race the 24-ft sloop from San Francisco Bay to Hawaii doublehanded.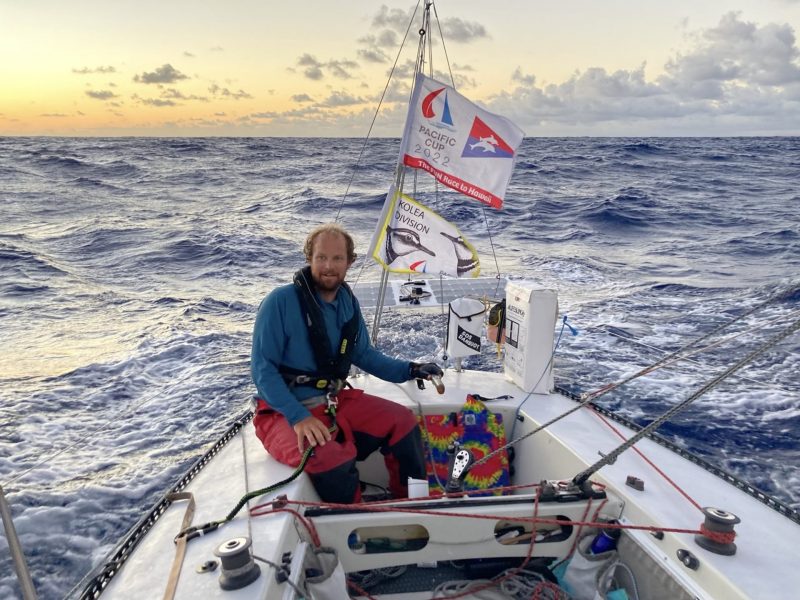 We bring you the story of Kelly and Patrick's race across the Pacific in this month's Latitude 38. Click here to read.
Receive emails when 'Lectronic Latitude is updated.
SUBSCRIBE