Just a Couple More Things About Kenichi Horie
In the July issue of Latitude 38 we shared the story of Kenichi Horie's successful Pacific crossing from San Francisco to his home port, Shin Nishinomiya Yacht Harbor, Japan. The journey took 70 days and was the 83-year-old sailor's 11th major voyage, the first being his crossing from Japan to the USA in 1962, when he was 60 years younger.
We've written a lot about Kenichi over the previous months; not surprising considering the octogenarian's history of crossing oceans in all manner of vessels. But recently we uncovered a few new facts about the famous sailor.
Prior to his first Pacific crossing at the age of 23, Kenichi worked as a car spare-parts salesman. And, although he had by then been sailing for seven or eight years, he had never sailed more than 100 miles from his home in Osaka, Japan.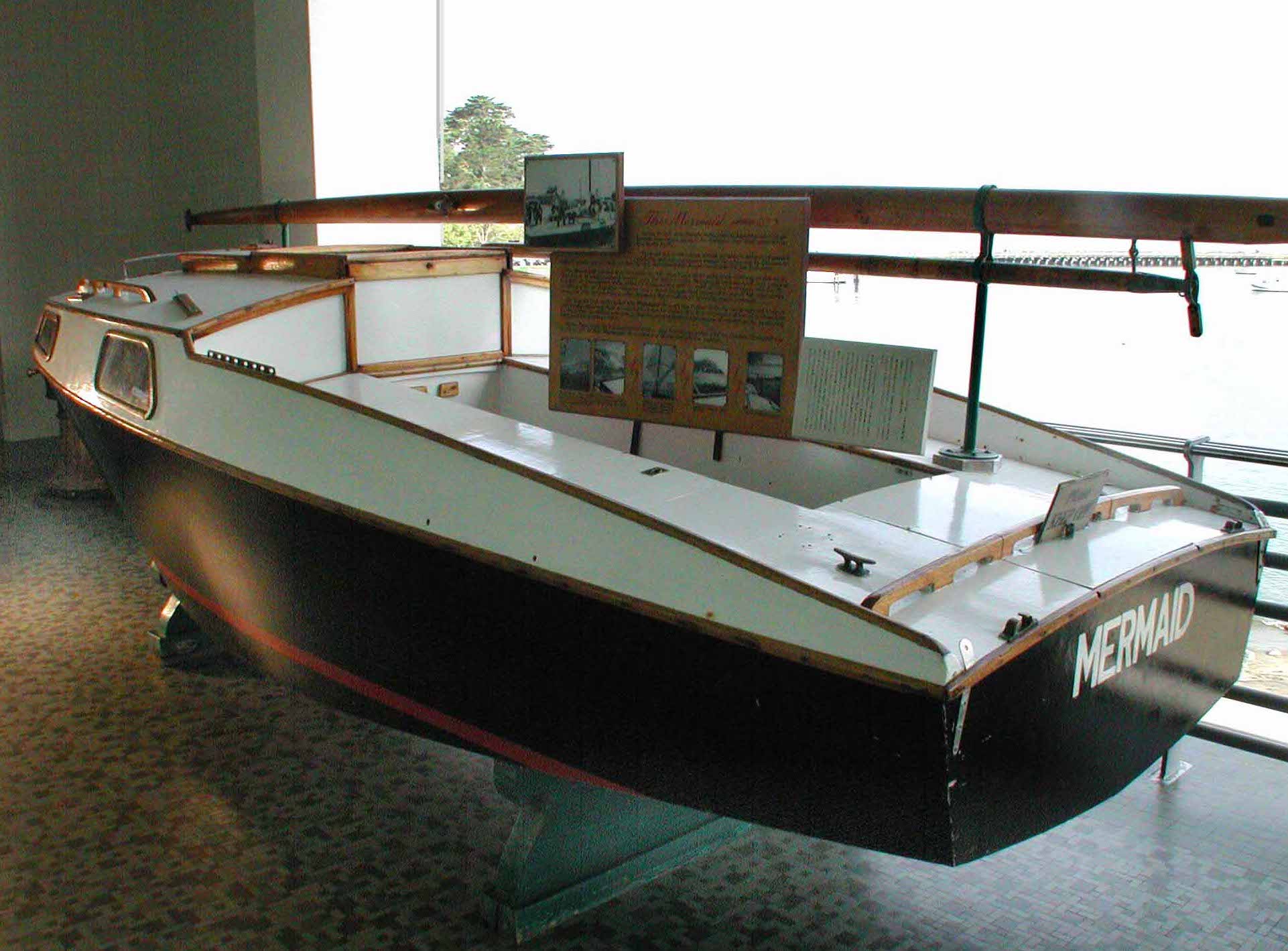 Kenichi's first voyage caused much consternation for the young man's family, and the Japanese authorities. Both had refused him permission to leave the country. In fact, it was written on page three of The Sydney Morning Herald on August 15, 1962, that Kenichi had broken the law by leaving Japan without a passport and that his father had ordered him to "come straight home."
The young man, of course, didn't listen and spent 93 days at sea aboard his 19-ft black plywood sloop, Mermaid. He carried ¥2000 (in today's market that's around $15US), and had provisioned the boat with 110 lbs of rice and tinned foods, 60 bottles of beer, and four bottles of sake. He caught fish along the way to supplement his diet, and upon arriving in San Francisco still had enough food for another month, and had drunk less than half of the beer and sake.
According to the story published in the Australian newspaper, on his crossing Kenichi endured three days of seasickness, and five severe storms. However, the only time he had any concern was when during one of the storms, a 50-ft wave broke through a porthole in the cabin. At that point, he told SMH, he wished he had stayed at home.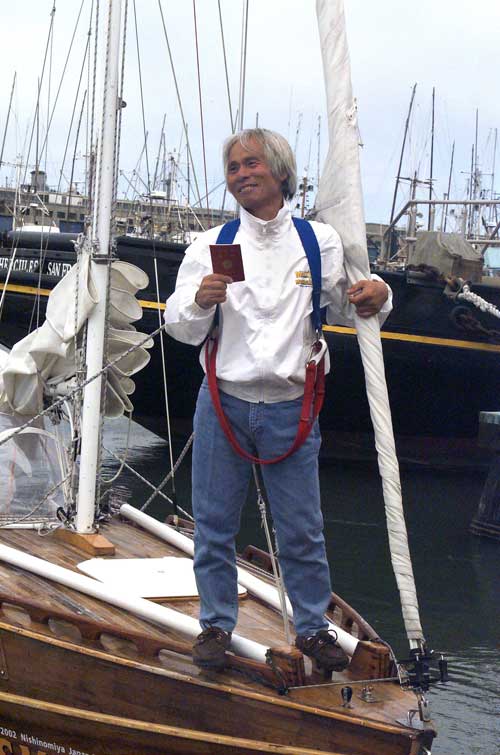 Read more about Kenichi and his most recent Pacific crossing in July's Sightings.
Receive emails when 'Lectronic Latitude is updated.
SUBSCRIBE