June Issue of Latitude 38 Out Today and Completely Normal
We've been wondering where the bottom of the well of bad news lies. There have been glimmers of something resembling normal on the horizon, but given the devastating fire in the heart of San Francisco's working waterfront on May 23, normality is doing a two-steps-forward, three-steps-back shuffle.
But don't worry, we have a healthy dose of escapism in this month's Latitude 38. Here is a taste of the normal-ness we're bringing you in the June issue:
A Creative Escape to the Delta, with Martin Machado
"My original plan was to try to make it to Sacramento completely under sail if possible, and to create as many small paintings as I could en route," said Martin Machado, a San Francisco-based wearer of many maritime hats. "I had secured a show at a gallery called Public Land in Sacramento, and had pitched them this idea, which they were excited about." Machado set sail for the Delta singlehanded in mid-March, not long before California went into lockdown. "Sacramento had not been officially shut down, so I decided to keep going. The gallery and I realized that we could not have a public opening, but I was technically self-quarantining, so I decided to keep painting; I wanted to follow through on my agreement to deliver the work."
What followed was what most cruisers might expect: inclement weather, a recalcitrant motor and moments of singlehanded bliss while anchoring in the many nooks and crannies of the Sacramento River. Nobody does a sailing trip quite like Martin Machado.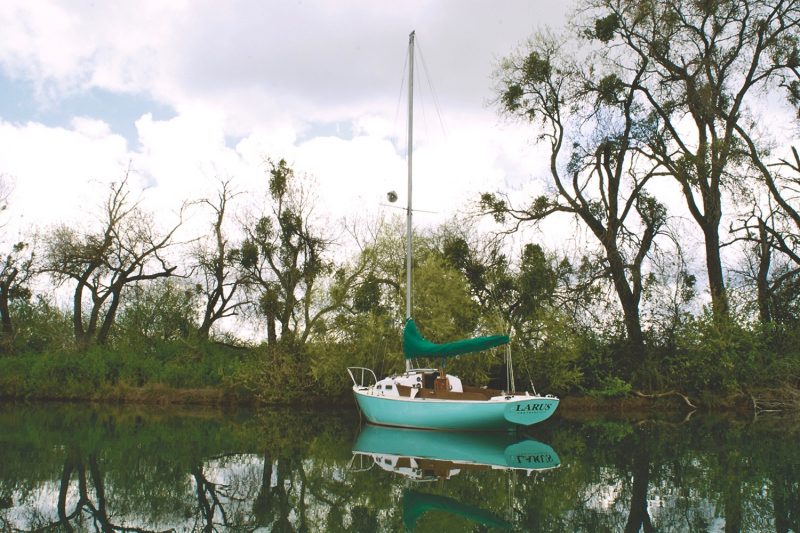 Puerto Vallarta Over the Transom
"During the many behavior changes required by the COVID situation, I found myself spending a lot more time on the couch. The 2019 Baja Ha-Ha was over and in the books, but apparently there was still one boat that needed to bash her way home," wrote Latitude correspondent Captain Midnight. "If you have a USCG license, it is apparently still OK to move boats that, for a variety of reasons, need to have water pass under their keels. Without getting into all the technicalities — which I don't understand — I can tell you this much: Captain Midnight and two sailing pals were hired to fly to Puerto Vallarta and deliver a yacht to San Francisco."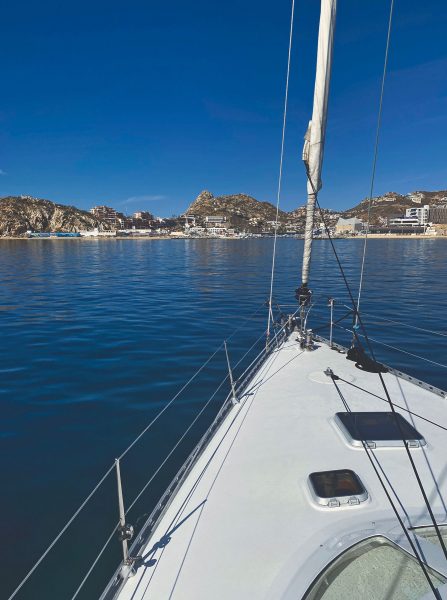 Enduring Cruiser Limbo, and the Freeze on Tropical Cruising
"A few days before our April edition went to press, widespread ramifications of the COVID-19 pandemic forced scores of South Pacific-bound sailors to slam on their brakes and abruptly postpone their long-anticipated travels to French Polynesia and beyond," wrote Latitude editor at large Andy Turpin. "Foreign-flagged yachts that were already en route to French Polynesia, or were about to set sail — including Pacific Puddle Jump rally participants — were asked to cancel their crossings or delay their arrivals in the islands. Virtually all island nations lying downstream of Tahiti — that is, west and south — closed their frontiers completely to cruisers in mid-March: no boats in, no boats out. But policymakers in Tahiti, much to their credit, left the 'door' open just a crack, acknowledging that vessels that had just crossed a minimum of 3,000 miles of open ocean nonstop would need to fuel up, re-provision, and make repairs, even if they weren't allowed to freely cruise the territory's five archipelagos as in years past."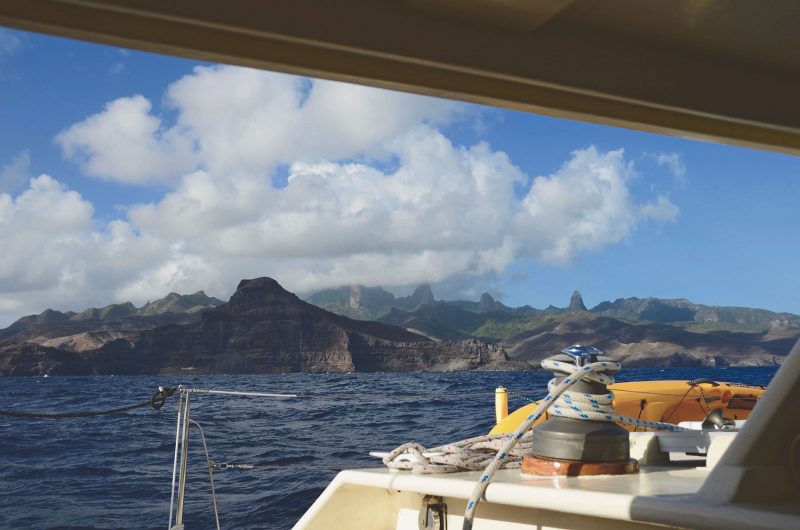 Victory and Defeat in Leg 5 of the Clipper Race
"At the start of January, I headed off on an adventure, sailing as crew and assistant watch leader in the 2019-2020 Clipper Round the World Yacht Race, an ocean yacht race for amateur sailors," wrote Mike Holmes. "I participated in Leg 5, with the originally scheduled route from Australia to China." As you might imagine, Holmes's plans — and those of the entire Clipper Round the World Race — were put on hold by the pandemic. And yet, "During Leg 5, 17 other crew and I spent 37 days at sea, sailed 6,000 miles in two separate races, crossed the equator, spent hours becalmed in the doldrums, and experienced the high of a race win and the low of a race loss," Holmes continued. "What an experience it has been!"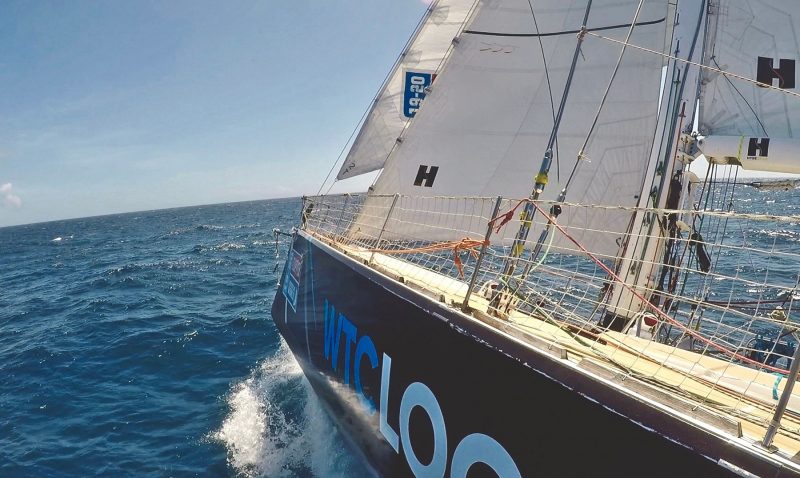 Lockdown Racing, with Max Ebb
"Whenever two sailboats are in sight of each other and sailing in the same direction, they are, by definition, racing," Max writes this month. "I've had a number of these encounters recently during my socially distant singlehanded sails out on the Bay. But it's not the same. I miss real racing. I have friends who are in withdrawal because they can't hang out at their favorite coffee bar. I have other friends who would kill to go to a ball game. I even know people who miss the monthly dinner meetings at the yacht club, believe it or not. And we all need haircuts. But me, I'm jonesing for a crowded mark rounding and a hard-fought tacking duel on the final beat."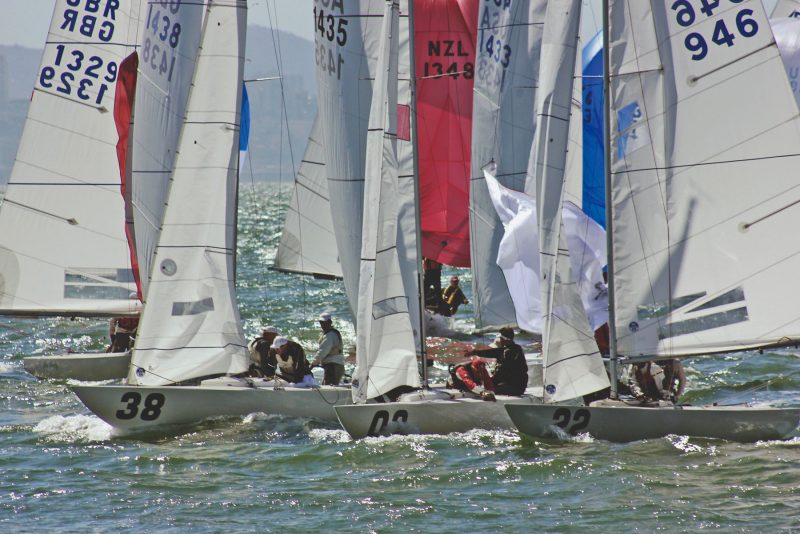 Plus Changes in Latitudes, Racing Sheet, Sightings, Lips, Letters and more.
To be fair and upfront, nearly every aspect of our sailing lives has been affected — and thus reflected in our pages — by the pandemic. In Changes and World of Charter, cruisers around the world adjust to the rapidly changing landscape. In Racing Sheet . . . spoiler alert, there's not a lot of racing going on, but we do have a report on the eviction of Island Yacht Club in Alameda. (We'll have more about that situation in an upcoming 'Lectronic Latitude.) In Sightings, we take a look at Stan and Sally Honey's quarantine routine, bring you details about the upcoming Summer Sailstice #phototreasurehunt, check in on Harvey Jones' new boat Outlier, and have a visit with Jim Quanci, who is repurposing his Cal 40 Green Buffalo from Pacific racer to Delta cruiser.
And in this month's Letters, we continue to ask the question: "To sail or not to sail?"
Where would you find this month's magazine? If you're looking to step outside for some fresh air you can find one here. A couple of our local distributors in Sausalito sent in photos and are among the many who now have them on hand: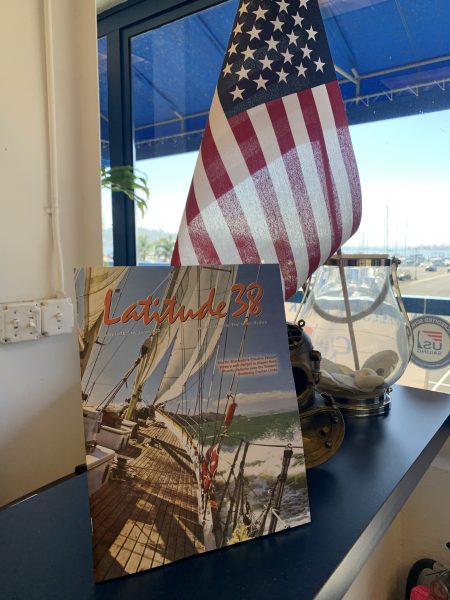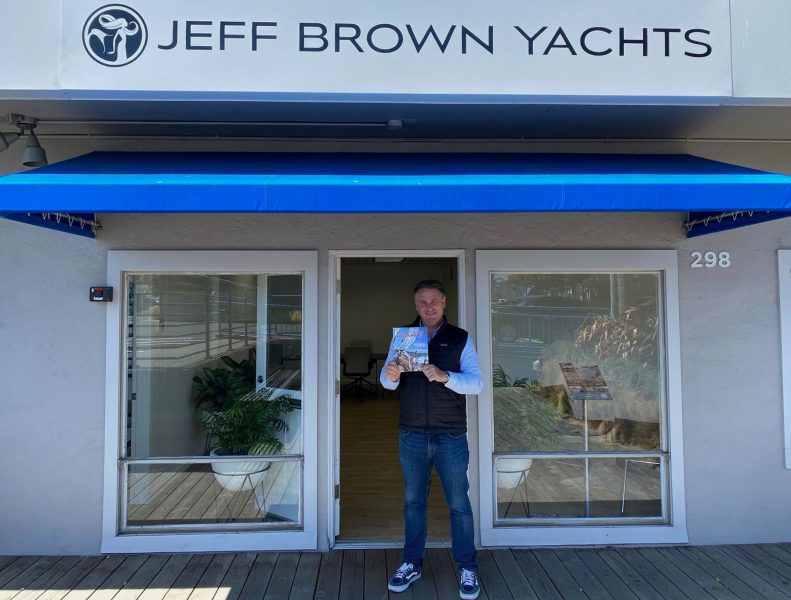 We look forward to seeing you on the waterfront.
Receive emails when 'Lectronic Latitude is updated.
SUBSCRIBE