Hey Ya! Banderas Bay Regatta
In the May issue of Latitude 38, we share the story of Hey Ya, an old sailboat that finds its way into the Banderas Bay Regatta.
Seven years ago I was having a beer at Vallarta Yacht Club when Ken 'Yak' Yachechak sat next to me. We exchanged greetings.
"Are you interested in being my partner in a boat?" asked Yak.
Always one to carefully consider big investments, I waited a few seconds before saying, "Sure!"
So began my relationship with Hey Ya, a Beneteau Oceanis 390 built in 1989. I was making a decision to purchase an almost-30-year-old boat pretty much sight unseen. What could possibly go wrong?
After years of work on the boat, including removing a staysail (who puts a staysail on a 39-ft Beneteau?) and practically rebuilding the aging Volvo Penta engine, Hey Ya was getting back to her former glory. Somewhere in there I bought Yak out. He became more interested in sailing Mike Seth's J/145 Double Take than sailing an aging production boat that couldn't point and had a habit of losing races, badly.
When COVID hit, I decided I was going to make lemonade out of lemons and devote a good deal of my quarantine time to Hey Ya. I did extensive rewiring, pulling out what seemed like miles of wire that wasn't doing anything. As a retired electrical engineer, I had frequent "WTF?" moments during the project. In spite of a few compromises that still wink at me from time to time, I'm pretty pleased with the final result.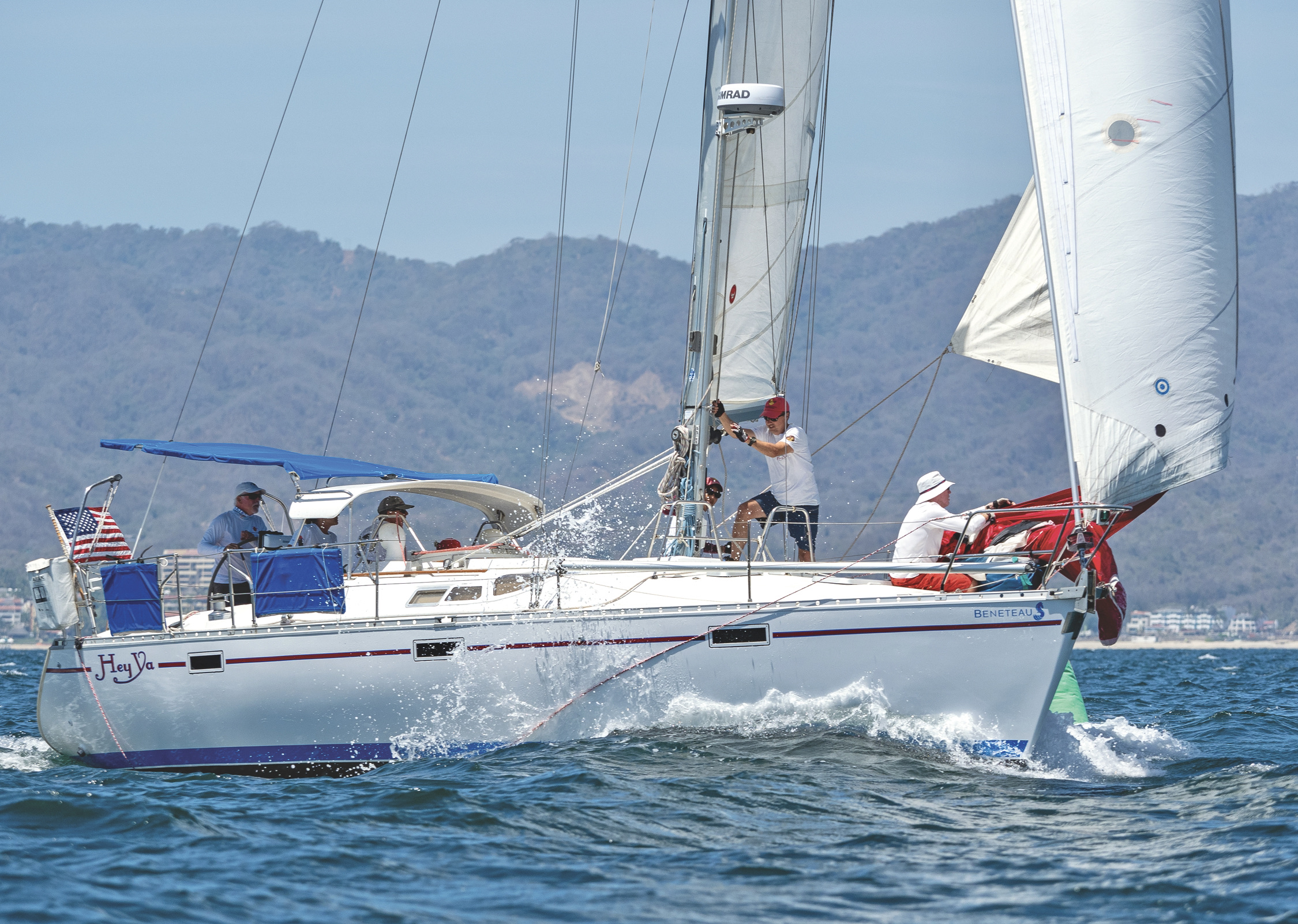 In addition to the rewire, I also contracted with a local company to re-canvas the boat and make new interior cushions. I put her on the hard, and Peter Vargas's team at Sea Tek gave Hey Ya a new top-to-bottom paint job and thru-hulls. They worked on Hey Ya for two months, and like a lot of boat owners, I became a familiar face at the yard.
Hey Ya's refit-reveal was this year's four-race Vallarta Cup in January. Holy moly, we won our division! I know that crew — and the fact that there were only three boats in our division — had a lot to do with it, but damn! A win is a win. It had to be the new paint! The question was, were we ready to tackle the Banderas Bay Regatta?
Read the rest of the story at Latitude 38.com.
Receive emails when 'Lectronic Latitude is updated.
SUBSCRIBE