Have You Tried Summer Sailing on the Coast of Maine?
Latitude 38's illustrious publisher is currently in Maine, where each year he catches up with family and friends and enjoys the contrasting sailing waters upon which he grew up. He sent us this 'postcard' …
We were lucky to grow up learning to sail on the coast of Maine and manage to get back each summer for an annual family reunion. This year is no different — almost. The pandemic oppression has lightened up, but not as much as hoped. Still, the coast of Maine remains an incredible place to sail in the summer.
Although we traveled 3,000 miles to the east, some of the West followed us, with smoke from the western states' fires giving us a few extra-red sunsets and an AQI of about 150 on our second day after arrival.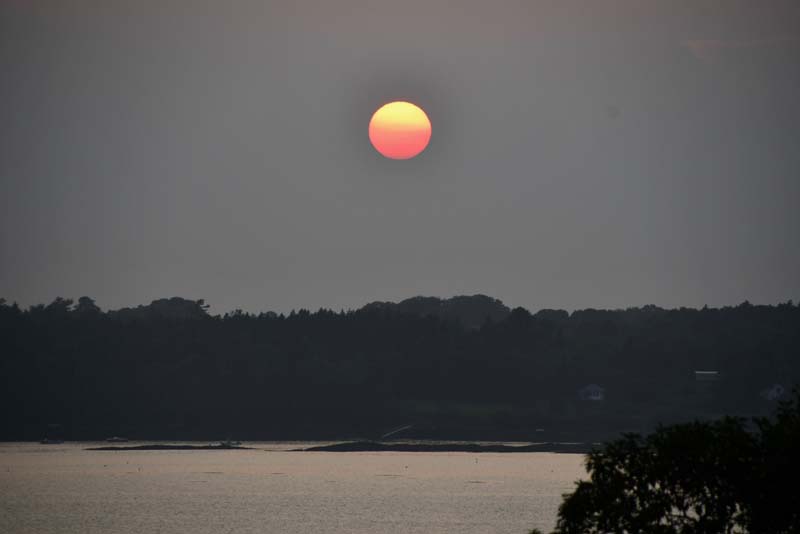 Fortunately, the NW winds returned to blow the smoke away. When the smoke cleared, the damp, lush East demonstrated the sharp contrast to the dry West. While the West has been baking, Maine has been experiencing a cooler, wetter summer, though still with enough sunshine for most summer visitors.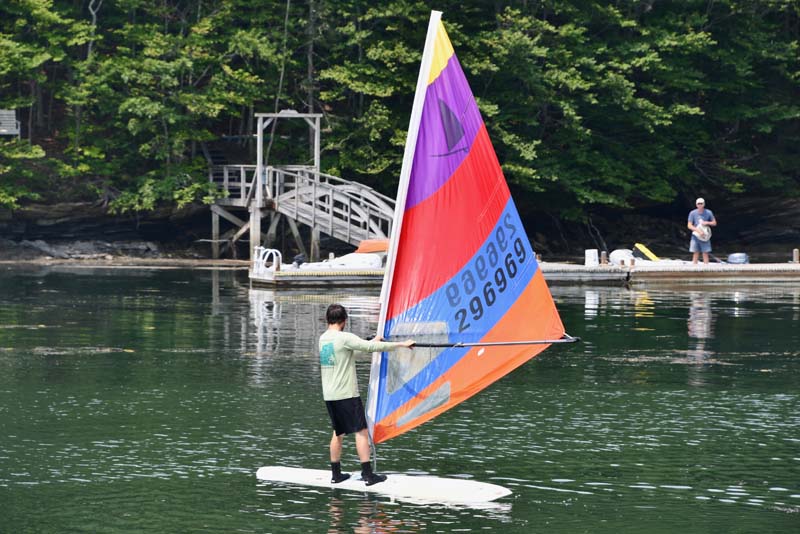 Maine is typically calmer sailing, with daily southwesterly winds that show up most afternoons as the land heats up. But unlike the Central Bay, the winds are often 8-12 knots and might top out at 15 knots of warm, flat-water, summer breezes.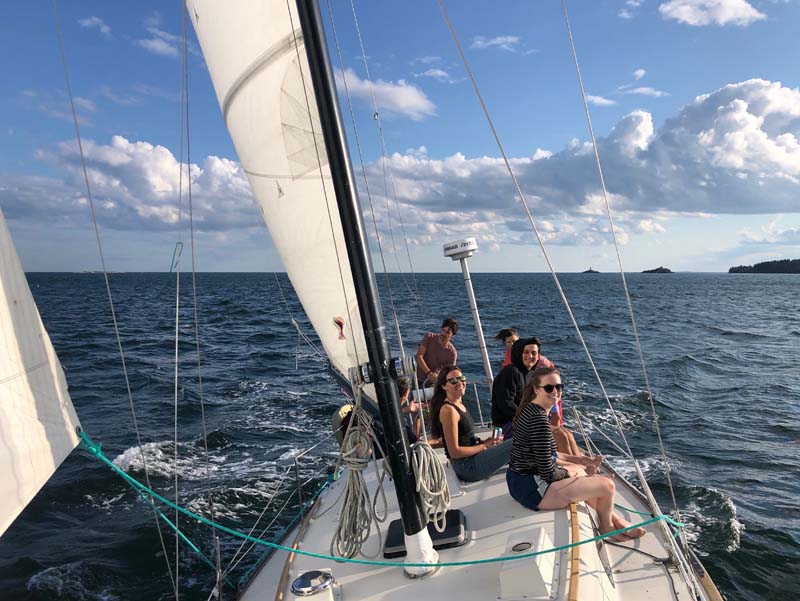 If you include the thousands of islands and inlets, the Maine coast is longer than the California coast, although its three-month summer season is far shorter. We consider ourselves lucky to enjoy the 12-month California sailing 'season,' while also fitting in a summer sailing escape to Maine. If you've never sailed Maine it's worth the trip — as long as you come in the summer.
If you want to read more about Maine, take a look at Tim Henry's account of his visit 'over East' in 2019: When West Meets East.
Receive emails when 'Lectronic Latitude is updated.
SUBSCRIBE