Good Samaritans Rally to Assist Sailors Awaiting Rescue
Good Samaritans from three separate vessels rallied to assist the US Coast Guard in the rescue of three sailors on Friday night. The 33-ft sailboat Sirus was on a passage from Coos Bay, Oregon, to San Diego when they were found by a passing ship approximately 75 miles southwest of Gualala Point. Crew aboard Aquila, an 1190-ft container ship, notified Coast Guard Sector San Francisco watchstanders at around 7:10 p.m. that the vessel had damage to its sails, engine and steering components, and that one of its crewmembers had suffered a minor head injury.
The CMA CGM Aquila crew then transferred supplies to the sailors aboard Sirus, who said they had been at sea for 13 days and were low on food and water.
The Coast Guard issued an urgent marine-information broadcast, and diverted the 87-ft San Francisco-based patrol boat Tern from Santa Cruz. Prior to the Coast Guard's arrival two other vessels diverted their courses to offer assistance. Upon arrival of the 195-ft motor yacht Seanna at around 11:45 p.m., Aquila departed the scene. The next vessel to arrive was the crude-oil tanker Polar Enterprise. The ship had traveled 75 miles to help, and upon arrival relieved Seanna and her crew.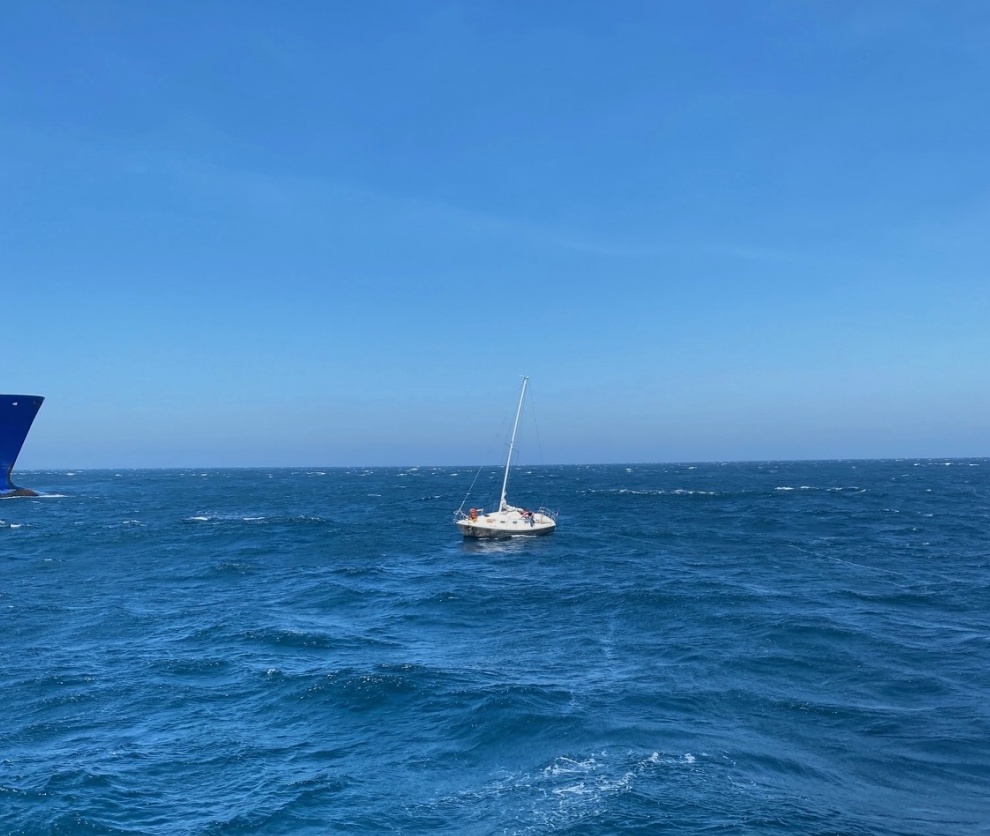 The Coast Guard vessel Tern arrived at around 3:05 p.m. Saturday and stern-towed Sirus toward Bodega Bay. However, due to hazardous sea conditions, the Tern was diverted toward San Francisco Bay. The towing was then taken over by a Coast Guard Station Golden Gate 47-ft response-boat crew in the vicinity of the Golden Gate Bridge, at around 8:00 a.m. Sunday. The Sirus was moored at Pier 45 in Sausalito after a 20-hour towing operation.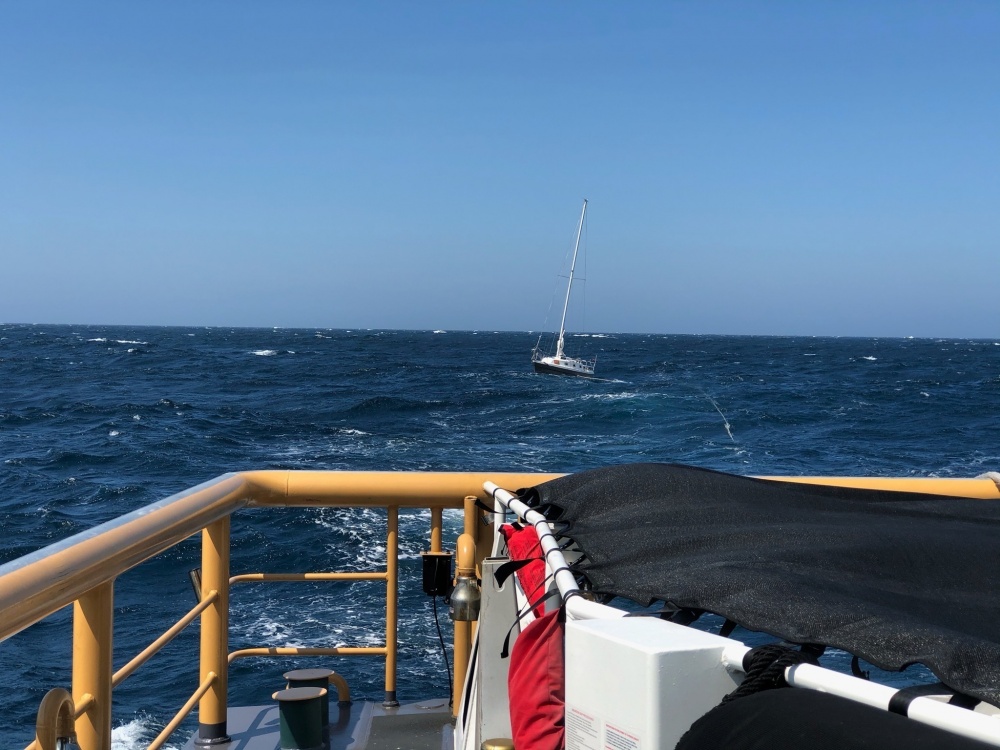 "These folks are lucky to be alive," said Capt. Howard Wright, deputy commander of Coast Guard Sector San Francisco. "This happy outcome was the result of tremendous cooperation between the Coast Guard, private companies and vessels. I especially want to thank the crews, agents and owners of the CMA CGM Aquila, Seanna, and Polar Enterprise for selflessly safeguarding the lives onboard the Sirus until Coast Guard crews arrived. This case highlights the vital importance of being properly equipped when starting a voyage, and creating a float plan to ensure the Coast Guard is notified if the voyage does not go as planned."
Sirus's crewmembers are scheduled to make repairs to their sailboat in San Francisco prior to continuing their voyage.
This video of the towing operation was taken by Seaman Ryan Estrada, USCG District 11 https://www.uscg.mil
Receive emails when 'Lectronic Latitude is updated.
SUBSCRIBE