Meet Margie Woods on Good Jibes Ep. #27
This week's Good Jibes host, Ryan Foland, is joined by Margie Woods to chat about getting over your fears and finding that deep trust in yourself, thanks to sailing. Margie is a lifelong sailor who is passionate about supporting women to follow their sailing dreams. She is an ASA instructor, and she raced in the 2016 Singlehanded Transpacific Yacht Race.
In this episode, hear Margie's thoughts on how to conquer your fears while sailing and find your inner strength, what she learned from doing the Singlehanded Transpacific Race, how to make friends in sailing communities, and whether it's OK to talk to dolphins and waves on your voyage.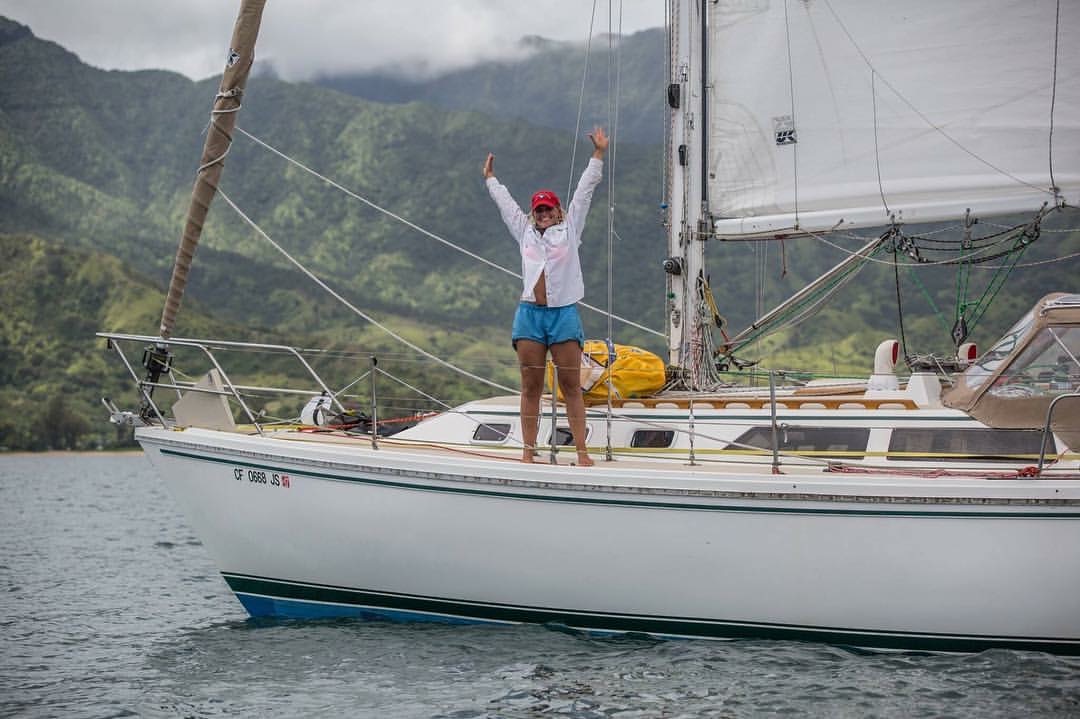 Here's a small sample of what you will hear in this episode:
Does Margie challenge herself in life outside of sailing?
If the waves could talk, what would they say about her experience on the water?
What would she do differently if she were doing a Singlehanded Transpacific Yacht Race now?
How do you overcome self-doubt and fear on the water?
What's stopping more women from getting involved in sailing?
How do you get involved?
Do you make friends in these classes?
Short Tacks: What's Margie's cruiser:racer ratio?
Learn more about Margie Woods and connect with her on the Sacred Horizons sailing blog and Instagram.
Listen to the episode on Apple Podcasts, Spotify, Google Podcasts, and your other favorite podcast spots — follow and leave a 5-star review if you're feeling the Good Jibes!
Can't wait to hear from our next guest? Add your name to the list and you'll get a notification when each new Good Jibes episode is launched.
Receive emails when 'Lectronic Latitude is updated.
SUBSCRIBE