From Here to Mexico: The Famous Ha-Ha Kissing Contest
The Poobah believes he was put on earth to help other people have some fun as they pass through their personal vale of tears called life. For nearly 40 years his main vehicle of choice was Latitude 38 sailing magazine, and for the last 27 years, the Baja Ha-Ha.
About 15 years ago the Poobah took pity on a bored-looking group of slack-jawed tourists in a panga off the bay side of Lover's Beach in Cabo San Lucas. Channeling Burt Lancaster and Deborah Kerr in the then-racy scene from the 1950s movie From Here to Eternity, the Poobah gently threw his future wife down on the sand, embraced her, and passionately kissed her as he rolled her into the breaking surf.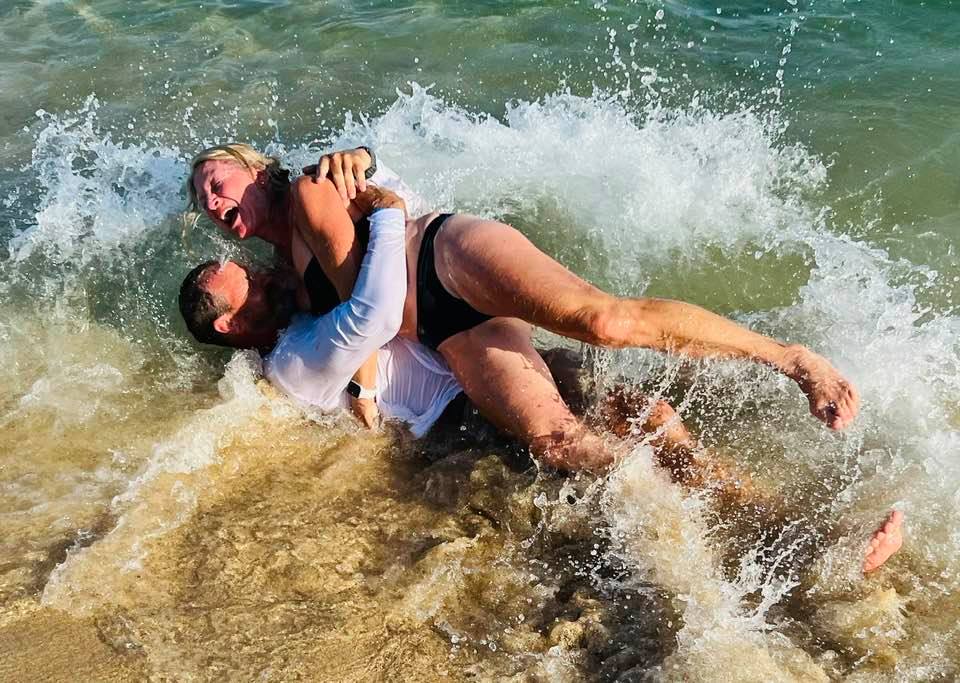 While the move did result in the Poobah and Doña de Mallorca getting sand in their clothing if not orifices, and her not being very happy, it did manage to bring a little levity into the lives of the tourists in the panga. So it had been a sacrifice worth making.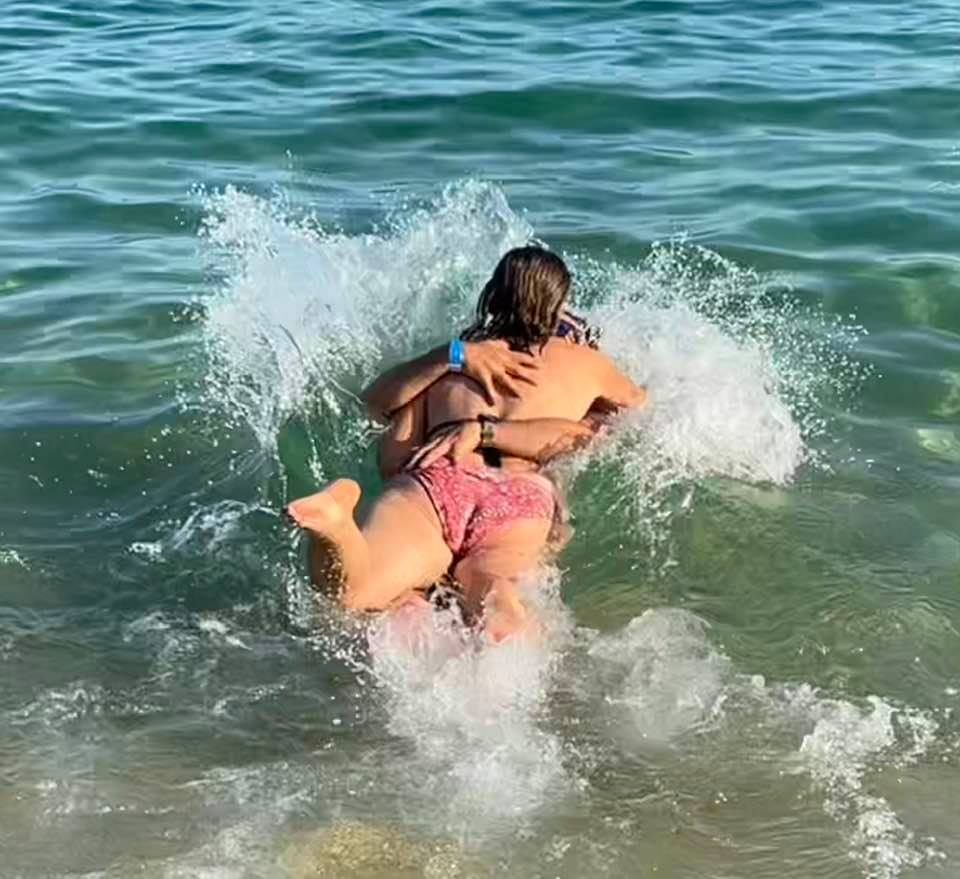 Always looking to improve the Baja Ha-Ha, the Poobah introduced the 'Here to Eternity Kissing Contest' (HTEKC) to the Ha-Ha activities the following year. The curious thing is that over the years it's been the more senior Ha-Ha folks who have been the most enthusiastic participants. Not so much the younger folks. The quality of the event usually depends on the size of the surf at Medano Beach, the contest site. So it was that despite the passionate efforts of this year's contestants, it was a very good HTEKC, but not an epic one.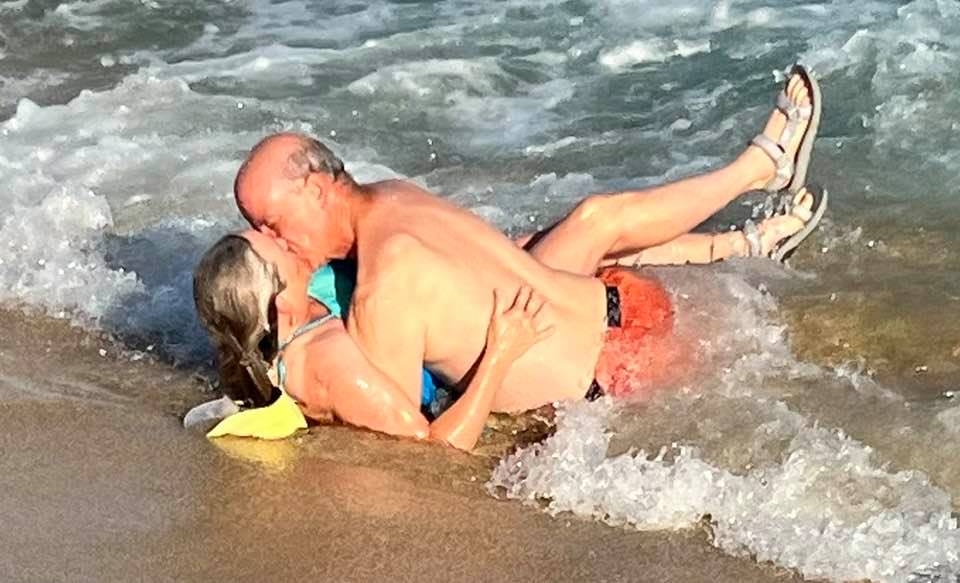 Who won? Everyone who had the joie de vivre and courage to participate, that's who.
By the way, the two young girls dashing into the surf together had nothing to do with the Ha-Ha. They were just so overcome by the ambience of passion that they had to join in.
You can check out more photos here.
Receive emails when 'Lectronic Latitude is updated.
SUBSCRIBE