Was s/v 'Freedom' Anchored in the Sea of Cortez?
Our recent photo of Kirk and Char Wagner's boat Freedom, and her dinghy resting ashore, prompted a question on where the photo was taken. Well, we sure did get a lot of responses.
Most readers guessed the location was somewhere in the Sea of Cortez — Chris Boome for example gave the Sea of Cortez as his chosen location. Probably a safe bet given the layers of hills, or mountains in the background.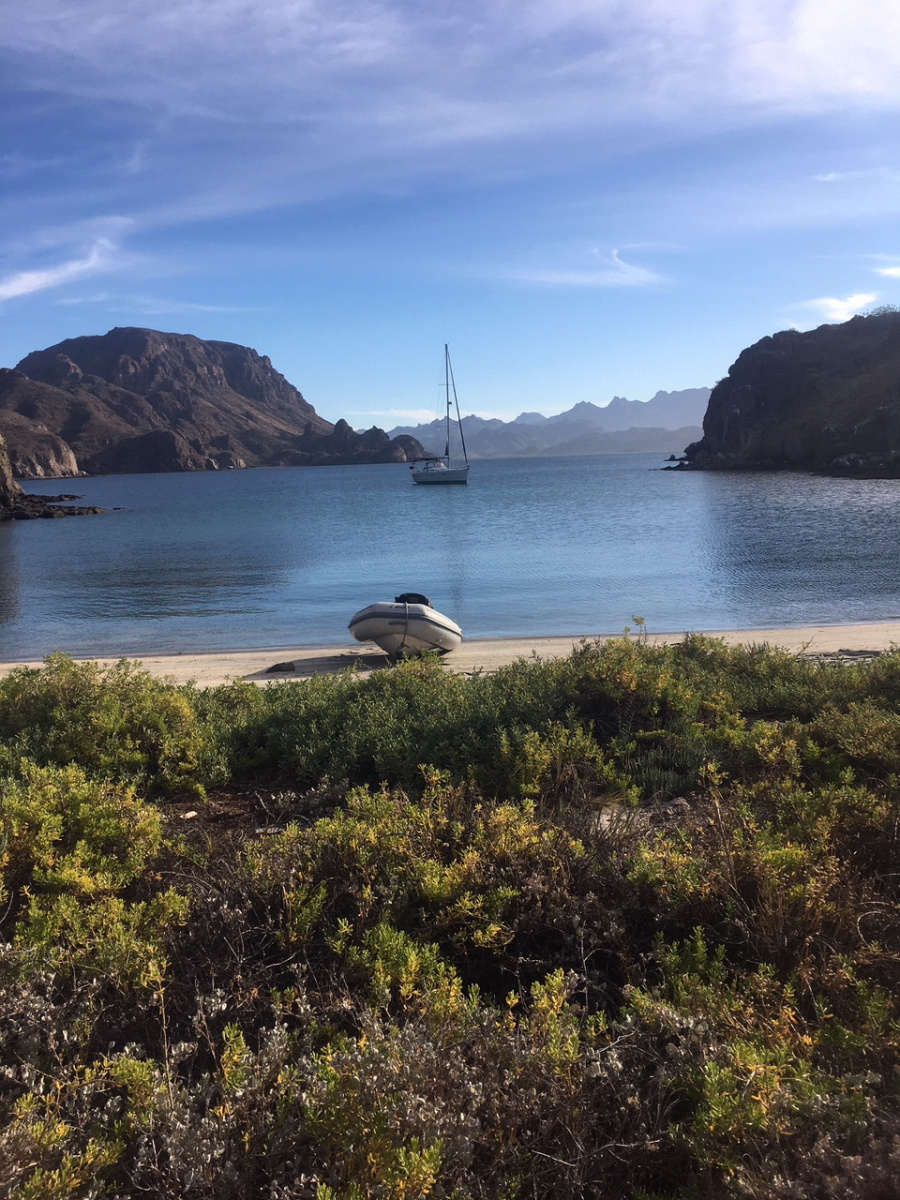 Others took the plunge and were a little more specific with their answers. Sylvia Stompe picked Isla Partida; David Pressley and Geoffrey Breckner both said Puerto Balandra on Isla Carmen; for Susan Adams and Harrison Walls, Isla Espiritu Santo was the spot. Bob Huntsman ventured Bahia Concepción, as did Mitch Matthews; Don Currie suggested Puerto Balandra, Isla Carmen; Dean K. voted Isla Danzante-ish (keeping his options open).
Pat McIntosh got very descriptive with, "That sure looks like the beach in Puerto Balandra looking west, out the entrance to the Sea of Cortez and the town of Loreto someplace in the distance."
… as did Brian Timpe — "South end of Isla Coronado (aka Smith Island), with the northernmost mangroves in the foreground. Didn't know Kirk and Charlene were that far north already. I won't be up around BLA for another month or so. Nice hiking area in that area, as I recall."
Someone even said Tiburon. Erm … you had your eyes closed, right, Robert?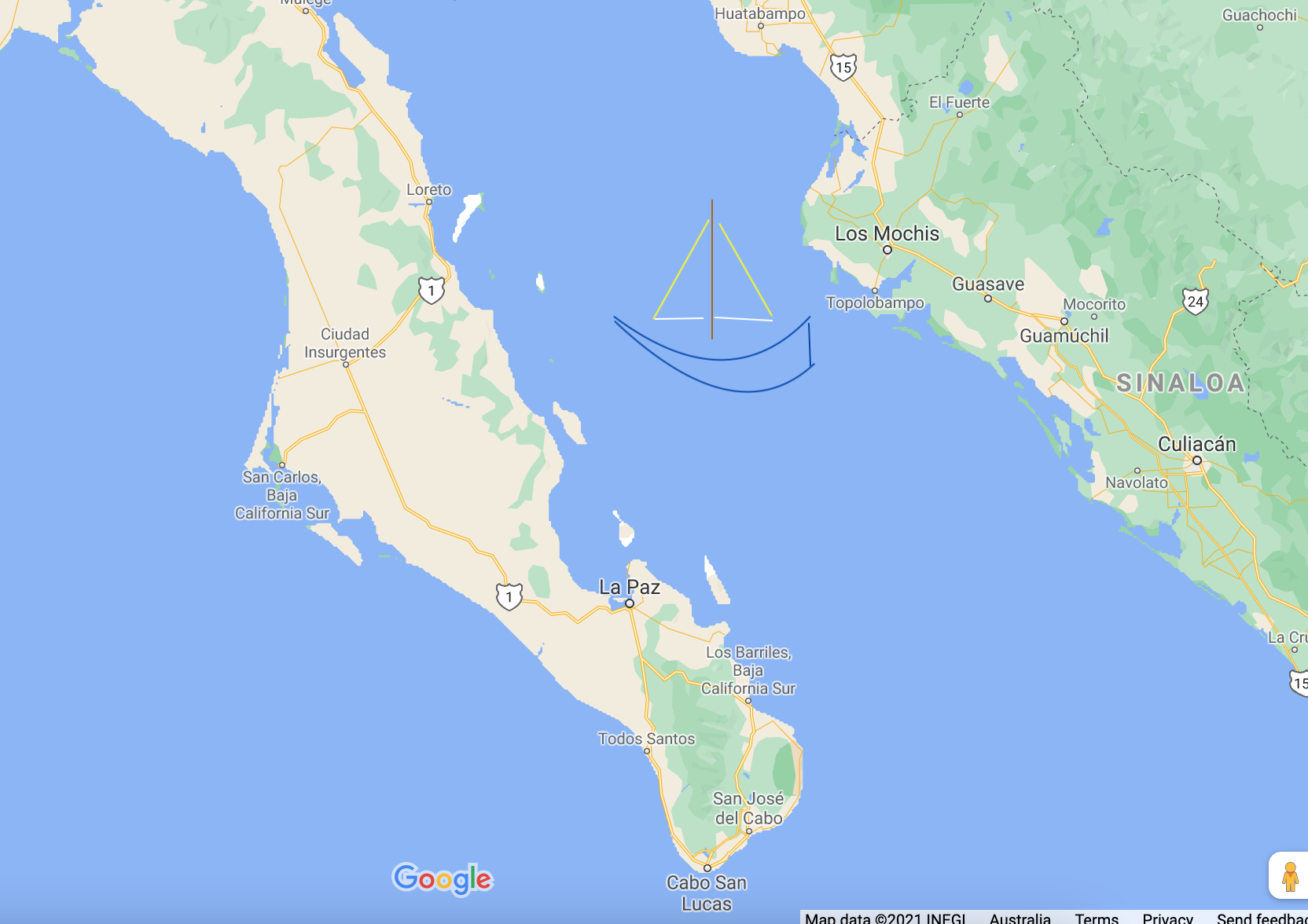 However, the majority of readers came back with Honeymoon Cove on Isla Danzante. Jim Coggan, Randy Fraser, Skipper Steve, Arjan Bok, Lauralee Church, Mark Thompson and Steve Bondelid all said Honeymoon Cove. And Steve in particular ought to know, as, "Last time we decided to go in there, the black flies attacked by the millions!!"
But, as we are somewhat investigative in our approach, we don't want to just assume that the majority is correct. So we did actually email Kirk and Char Wagner to ask where the photo was taken. At the time of writing this story we hadn't yet received a reply. If you happen to be in touch with the couple, please ask them to check their inbox!
Receive emails when 'Lectronic Latitude is updated.
SUBSCRIBE