Do You Recognize this Mast, and Thus the Sunken Boat It's Attached To?
Readers sometimes send us photos of boats that have sunk somewhere in the Bay. On this occasion we received photos from two different people of what we believe to be the same boat, which had been beached and then sank off Crown Beach, Alameda.
However, as neither photographer was able to tell us much, we thought we'd throw it out to our community in the hope of learning more about the boat that met this unfortunate end.
Here is what we do know.
Art Stiers, who sent us the first photo below, said, "It has since been refloated and towed somewhere. Looks to be about 30-ft, kind of a beater. He has been anchored off the beach for several months, was hard aground on the beach for a while before he got towed back out, and subsequently sank in place. I'm amazed he lasted that long given the wicked chop that develops in that area. Richardson Bay it is not, which is very good."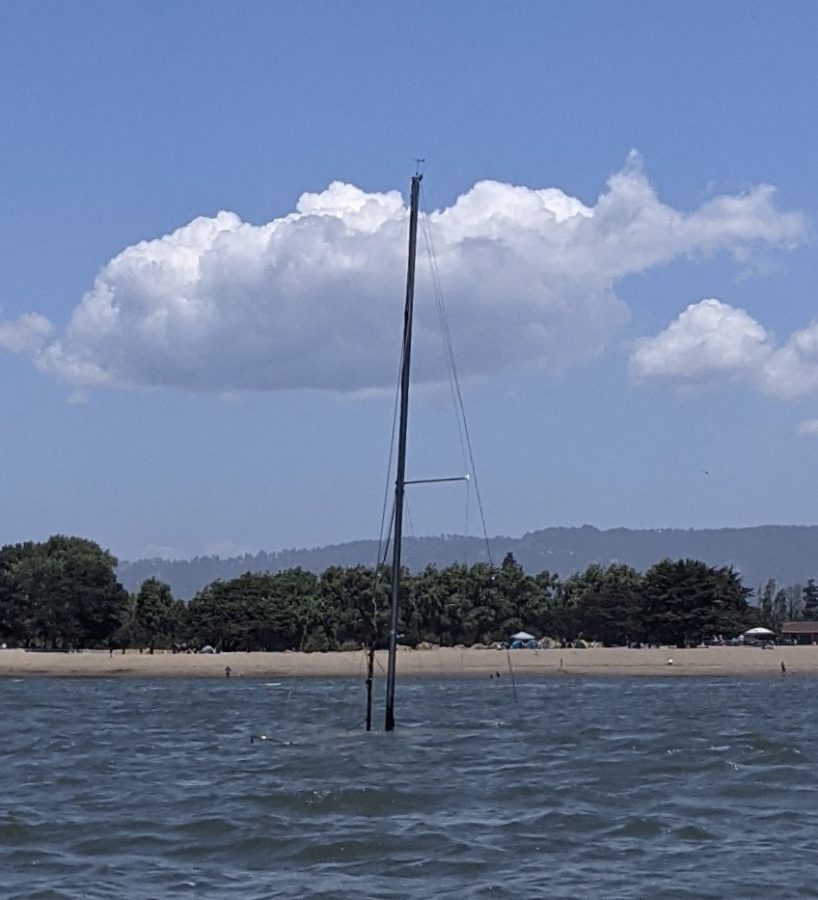 Jeorg Bashir sent us this photo of what appeared to be a salvage team working on the vessel.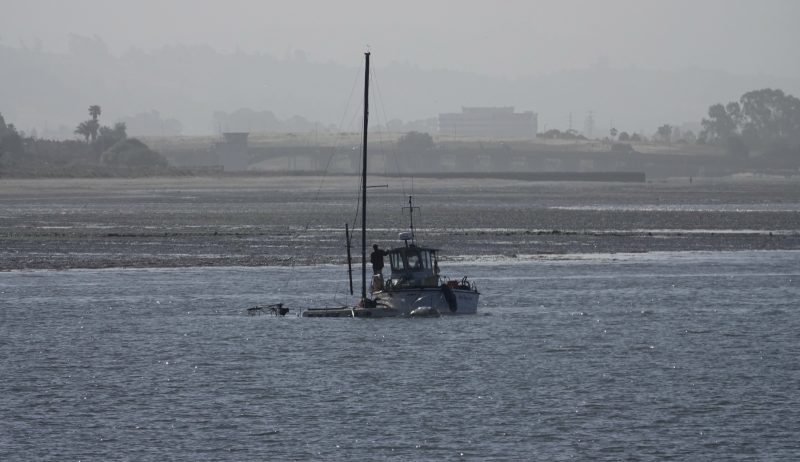 At first we wondered if the sunken vessel was the same one we had seen on social media a while ago.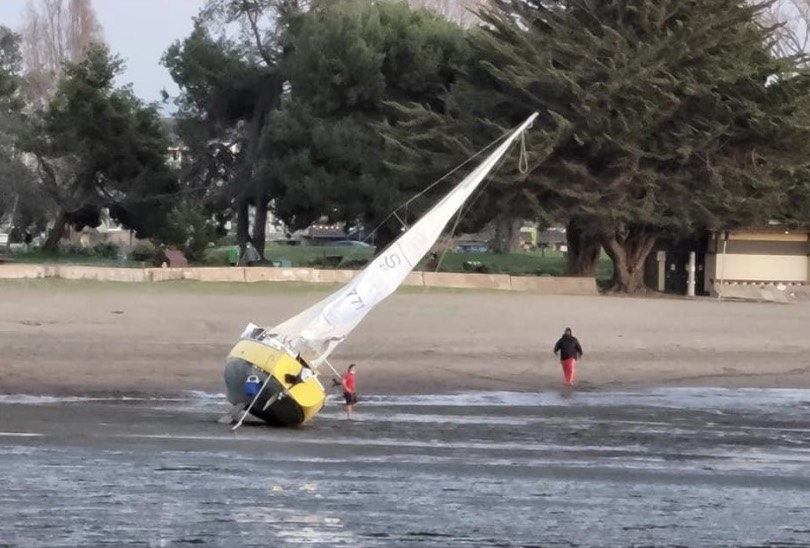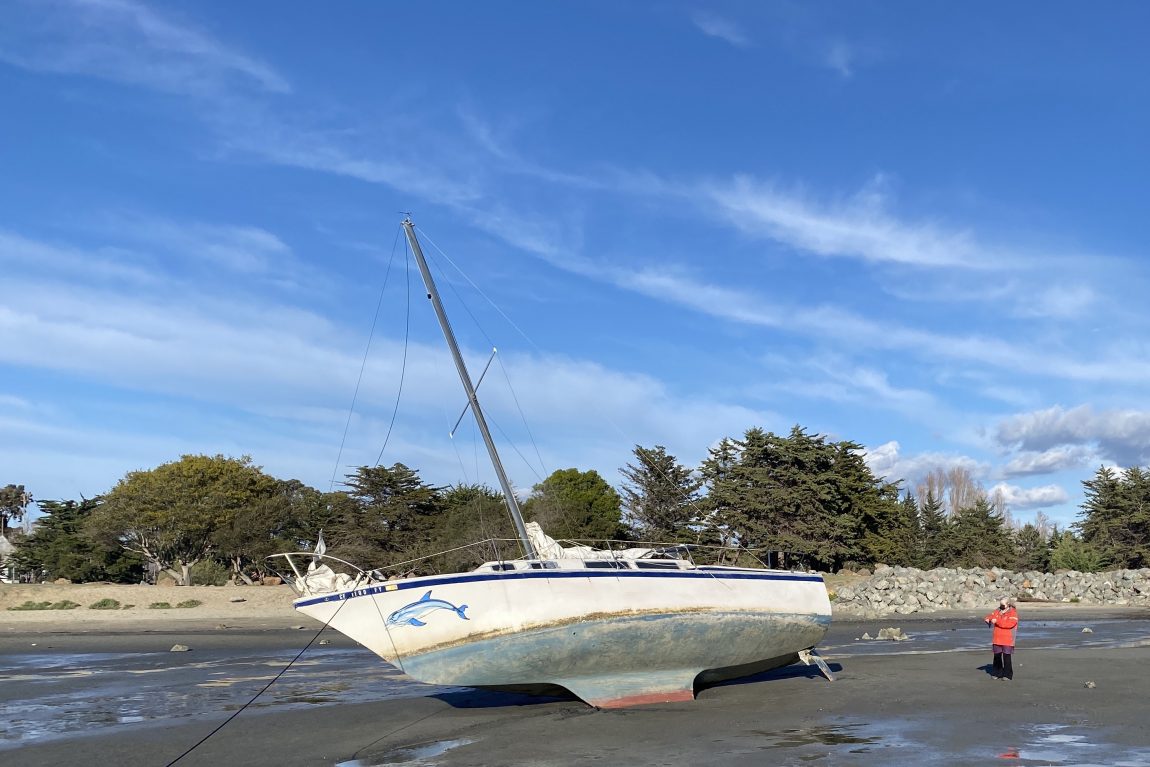 So the question remains: What is the boat that sank off Alameda's Crown Beach? Who owns (or owned) it, and what has become of it now?
Please tell us what you know, readers.
Receive emails when 'Lectronic Latitude is updated.
SUBSCRIBE