Want to Cruise This Summer? Why Not Doo Dah to the Ha-Ha?
As summer approaches, sailors' thoughts turn to cruising. For some it's just a matter of casting off and heading out to sea. But for some it's a matter of learning more about "how" to cruise, before they take a longer leap. Yes, there have been, and still are, sailors who just throw off the lines and go wherever and however the wind may take them, but not everyone is that confident or experienced. So we came up with a plan to help those sailors: Do the Delta Doo Dah, then sail into the Baja Ha-Ha.
The Delta Doo Dah (DDD) is a fun summer cruising rally that takes sailors from wherever their homeport may be along the miles of picturesque waterways of the California Delta. The beauty of this rally is that it's a do-it-yourself cruise, meaning you can start and stop wherever and as often as you like along the course, anytime from the Kickoff on May 21 to Labor Day Weekend in September. That gives you more than three months during which you can take short (or long) sails into the Delta, anchor overnight, stop at a guest dock, pop ashore for dinner — the options are endless. And all the while you will be part of a fleet of dozens of cruisers, many of whom have done the Doo Dah in previous years and will be more than happy to share their stories and tips with you.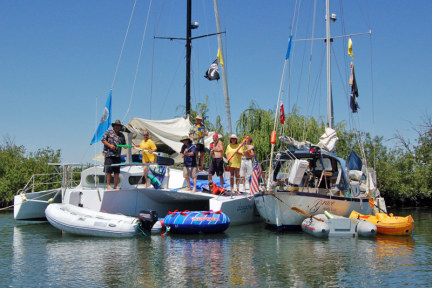 Throughout the DDD there will be hosted events at various marinas — parties, barbecues, discounts and prizes. And of course, there will be the endless summer days that will entice you to sail, swim, or just laze about on the warmer-than-the-Bay river waters.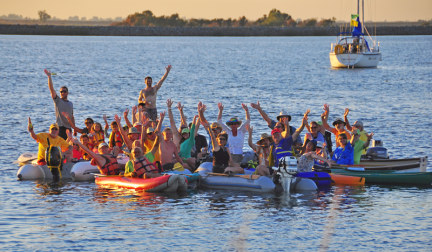 The Delta Doo Dah is the perfect way to try cruising without having to leave the mainland. You'll always be close to home and have safe and easily accessible anchorages, and you'll be in great company.
Take a look at the Delta Doo Dah website for more details and information on how to register. Oh, and did we mention it's free?
Once you've done the Doo Dah, you'll have a much better idea of what you and your boat need to head offshore with the Baja Ha-Ha fleet come October. Perfect!
Baja Ha-Ha registrations open on Wednesday, May 11. If you're wondering if the Ha-Ha is for you, again, you'll be sailing in great company. Many participants report that one of the best things it did for them was give them a definite "shove-off" date.
"I'd have still been getting my boat ready two years later if I hadn't signed up for the Ha-Ha and committed myself to leave on a certain date" is something the Ha-Ha team hears time and time again. And that's only one of the good things about this cruising rally. Like the Delta Doo Dah, the Baja Ha-Ha is packed with fun and organized get-togethers.
The Ha-Ha's Grand Poobah, Richard Spindler, says, "The Cabo Falso finish to the Ha-Ha is every bit as distinctive as the Diamond Head finish of the Transpac. Once in port, members of the fleet enjoy the warm waters of Medano Beach. The young kids splash and swim — and try to figure out what the adults are up to. They are participating in the world-famous 'Here to Eternity Kissing Contest.'
"The idea is to display as much passion as possible in the surf in front of the assembled throng. In days where there is a swell, coupling for as long as possible is a winner." You get the idea?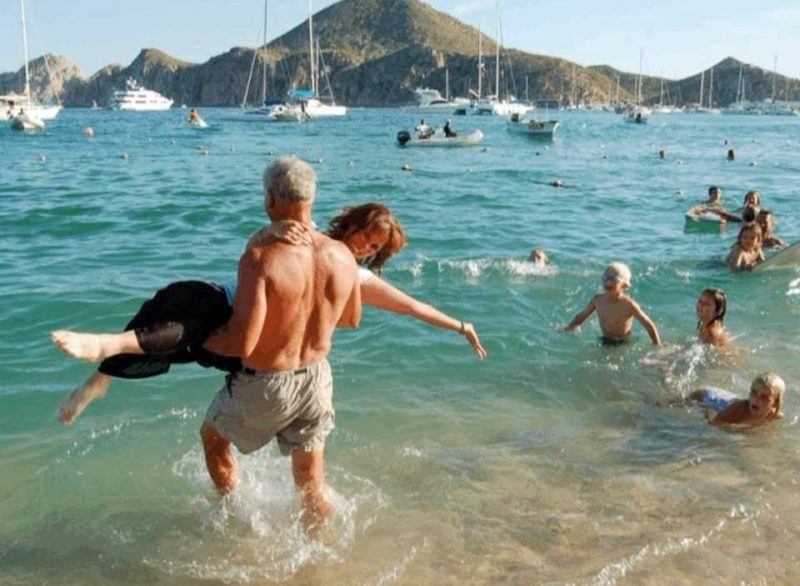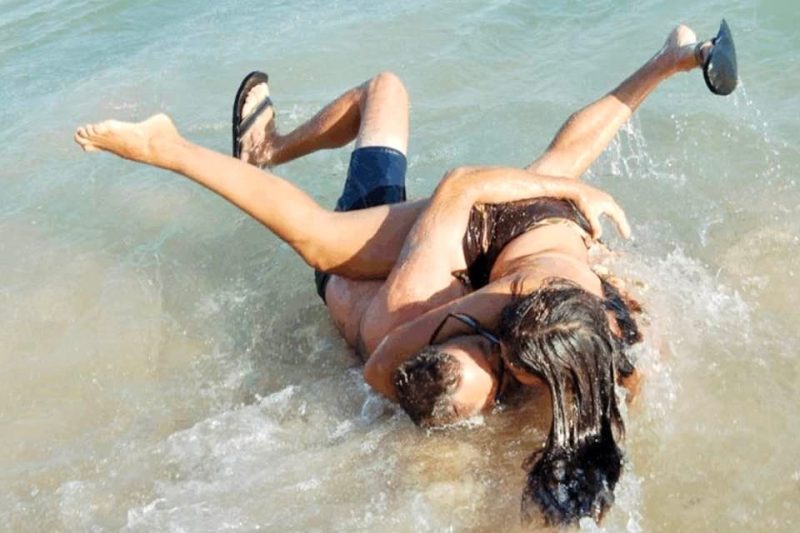 This year's shove-off date is October 31. Registration will start Wednesday, May 11, at noon.
Receive emails when 'Lectronic Latitude is updated.
SUBSCRIBE