Daniela Moroz Up for Another Yachtswoman Award
Young kiteboarding superstar Daniela Moroz, 22, is again a finalist for US Sailing's 2022 Rolex Yachtswoman of the Year Award. If she wins this year, it will be back to back with her 2021 title. She also won this distinction in 2019 and in 2016 — when she was only 16.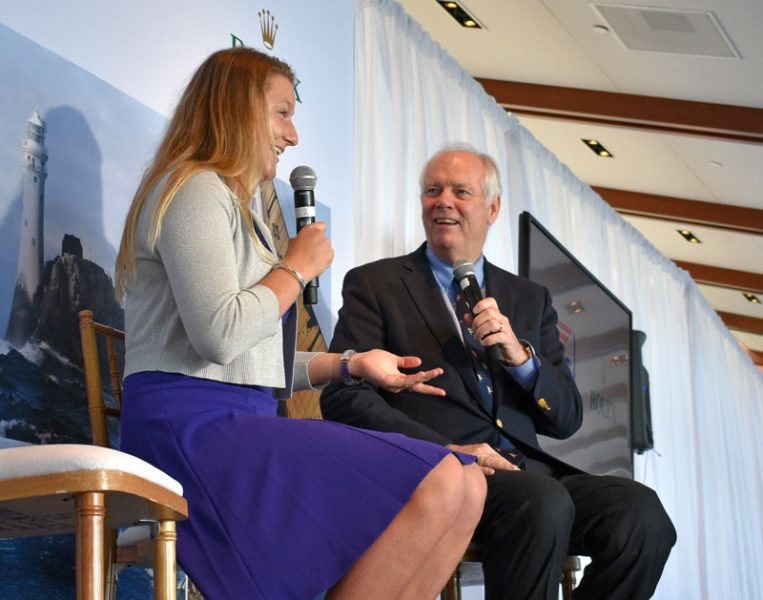 Residents of the San Francisco Bay Area, Daniela's parents were competitive windsurfers. She actually sailed in her first race before she was even born. Her windsurfing mom was pregnant with her in August 2000 when she competed in the long-distance San Francisco Classic. Daniela took kiteboarding lessons at Sherman Island (in the Delta) at age 11. She competed in her first race off Crissy Field at age 12.
Moroz competed in her first international event at age 14, winning her first world championship one year later. She has now won six world championships. She'll return to the University of Hawaii in fall 2024 to finish her college degree.
Finalists for the Rolex Yachtswoman of the Year Award
The six finalists have demonstrated on-the-water excellence at international and national events while representing the USA. Some of these sailors were selected based on their consistent exceptional performances throughout 2022. Some were chosen for wins at major international or national events.
Daniela Moroz, San Fransisco, CA, St. Francis Yacht Club
In 2022, Daniela Moroz won gold at the Princesa Sofia Olympic regatta and captured her sixth Kite Foil World Championship title. She also placed first at the French Olympic Week Regatta, held at the 2024 Olympic venue in Marseille. The Formula Kite will make its Olympic debut in the 2024 Summer Games. Moe Roddy interviewed Moroz for a Good Jibes podcast in August 2022. Learn more about Daniela at www.danielamoroz.com.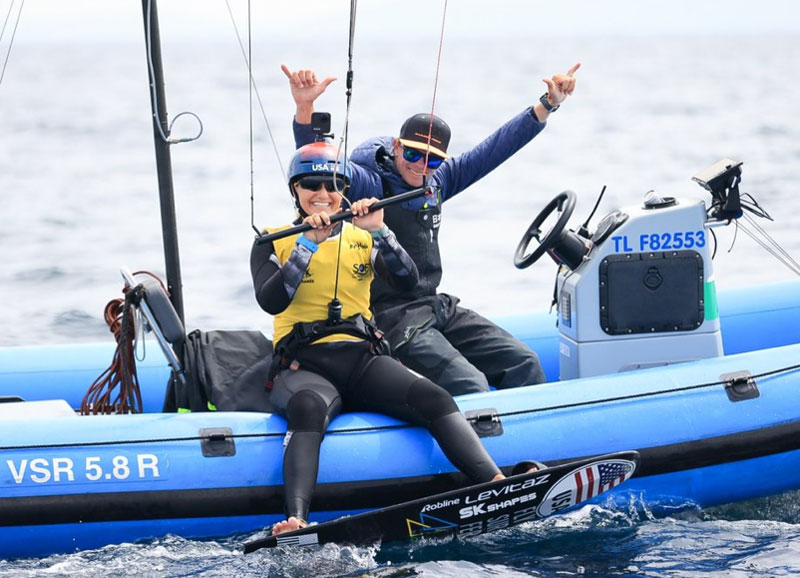 Laura Grondin, West Hartford, CT, New York Yacht Club
Laura Grondin's success as a skipper in the J/70 class earned her a spot as one of this year's finalists. She helmed her way to first place at the J/70 East Coast Championships and Davis Island J/70 Regatta. She was the top female helm at the J/70 European Championship. Grondin also had success in the Melges 24 class, placing fourth at the Melges 24 World Championship.
Sara Stone, Marion, MA, New York Yacht Club
Sara Stone took first place in the inaugural Bermuda to Newport Doublehanded event as skipper of the only all-female entry. She won the Ida Lewis Distance Race with co-skipper Ken Read. She also took line honors in the youth division of the Newport to Bermuda Race, breaking the youth-racing record as a coach with the MudRatz youth team on board Spitfire.
Finalists for the Rolex Yachtsman of the Year Award
Ravi Parent, Sarasota, FL, Sarasota Sailing Squadron
Ravi Parent is the youngest man on the shortlist. In 2022, he became the first sailor to win the A Class Worlds, F18 European Championships and F18 World Championship in the same year. He also won the A Cat Midwinters Championship and the A Class division at the Helly Hansen Sailing World Series. Ravi is a design engineer at Morrelli & Melvin in Newport Beach. He grew up sailing Optis and Lasers, and got into F18 doublehanded cats at age 14. Catamaran Racing News & Design chose him as 2022 Catsailor of the Year.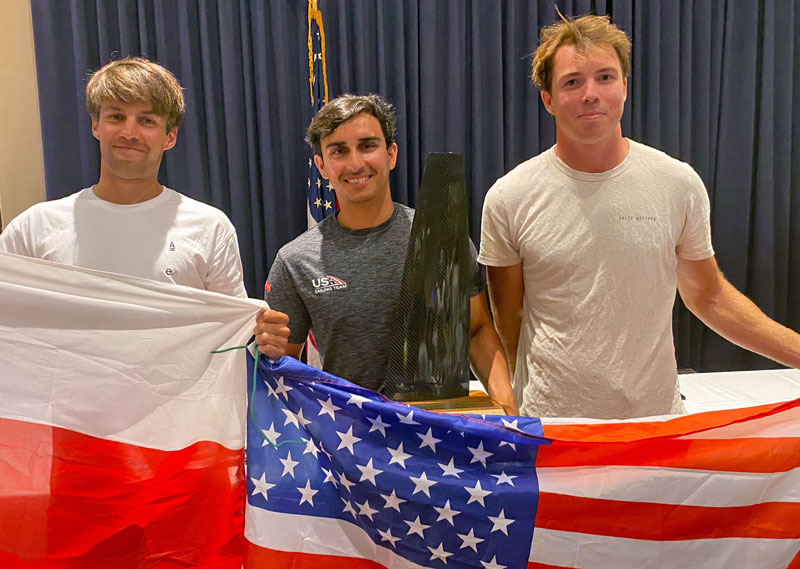 David Starck, Buffalo, NY, Buffalo Canoe Club
David Starck was the 2022 Lightning World Champion, Lightning North American Champion and Lightning Helly Hanson Sailing World Series Champion. He was also winner of the Overall Lightning Southern Circuit and Lightning Winter Championship.
Doug DeVos, Grand Rapids, MI, New York Yacht Club
Doug DeVos was the overall winner of the 2022 TP52 Superseries as the skipper of Quantum Racing. DeVos and team took first place in all four of the series events: the World Championship, Baiona Sailing Week, Royal Cup Scarlino and Barcelona Sailing Week.
Results on February 2
Voting groups of past award winners and sailing media journalists will vote for the winners. US Sailing will announce the 2022 Rolex Yachtsman and Yachtswoman of the Year Awards at a presentation at the Sailing Leadership Forum in St. Pete Beach, Florida, on February 2. The forum will be held in conjunction with the US Sailing Association Awards at the TradeWinds Grand Resort. Learn more at www.ussailing.org/competition/awards-trophies/us-sailings-rolex-yachtsman-yachtswoman-of-the-year-awards.
Receive emails when 'Lectronic Latitude is updated.
SUBSCRIBE