Cyclone Harold Relief Efforts in Fiji
In the aftermath of April's Cyclone Harold, many South Pacific sailors have banded together to help those who were most impacted by the storm. While the severe tropical cyclone impacted four nations — the Solomon Islands, Vanuatu, Fiji and Tonga — it was the island of Espiritu Santo in Vanuatu that was the hardest hit. Just weeks after the world began to come to grips with the coronavirus pandemic, Espiritu Santo was devastated by a direct hit from a Category 5 cyclone. The pandemic made relief efforts that much more challenging.
Tens of thousands of people are said to still be lacking clean drinking water, proper shelter and other basic essential needs. "We are seeing increases in diseases such as dysentery, which has resulted in a handful of infant deaths," explains Nigel Skeggs, president of Sea Mercy's operation in Fiji. Since the devastation caused by Harold, Sea Mercy has been working to help provide clean drinking water to the people of Vanuatu. "With this final shipment, we have now been able to provide around 1,650 buckets with Sawyer filters, a watermaker, 200 village filters, tents and other supplies," Skeggs explains. "Yachts and superyachts donated the buckets, and we have raised about $180,000 US for relief efforts since Harold. Normally the yachting community engages directly with the local communities, but with COVID, we've had to rely on other avenues for logistical support."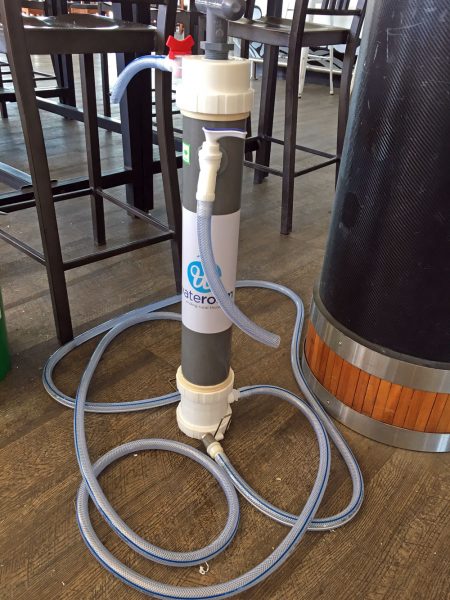 With a very small staff and virtually no administrative costs, Sea Mercy relies on volunteers to help them accomplish their mission. A nonprofit organization founded by sailors and sourcing much of its funding from the yachting community, it's only natural that the organization would also reach out to yachties when they need volunteers. Last Wednesday at Fiji's bustling Port Denarau, more than two dozen cruising sailors volunteered to help assemble some 950 buckets equipped with Sawyer filters, which can filter 99.9% of impurities out of the water.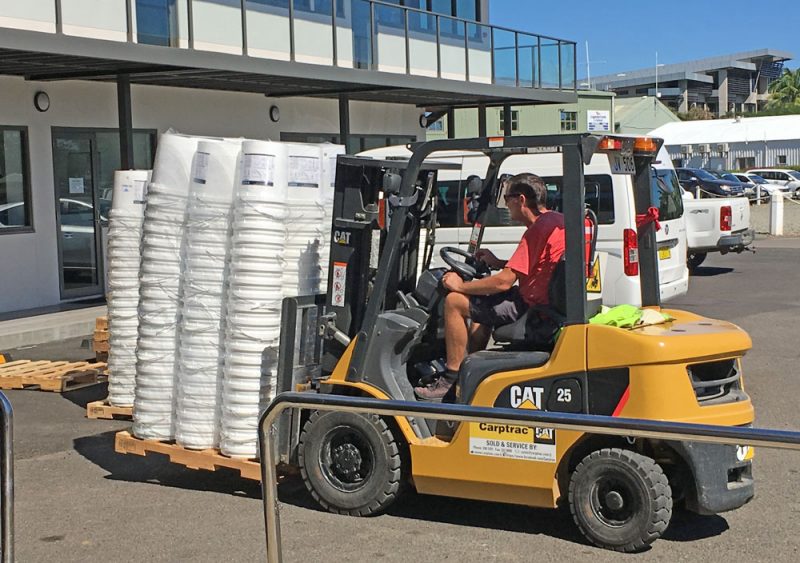 Each bucket was drilled with a hole that was cleaned up before a fitting was installed to allow the filtration system to be attached. The buckets then had an adhesive label applied that included instructions in the local language of Bislama. "There's just three of us with Sea Mercy in Fiji, so it's really great to get so much help from the yachties," says Nigel. Each bucket will provide water for about 10 people. With the 1,650 buckets, the 200 village filters and the big watermaker, Nigel estimates that they have helped close to 60,000 people in Vanuatu gain access to clean drinking water.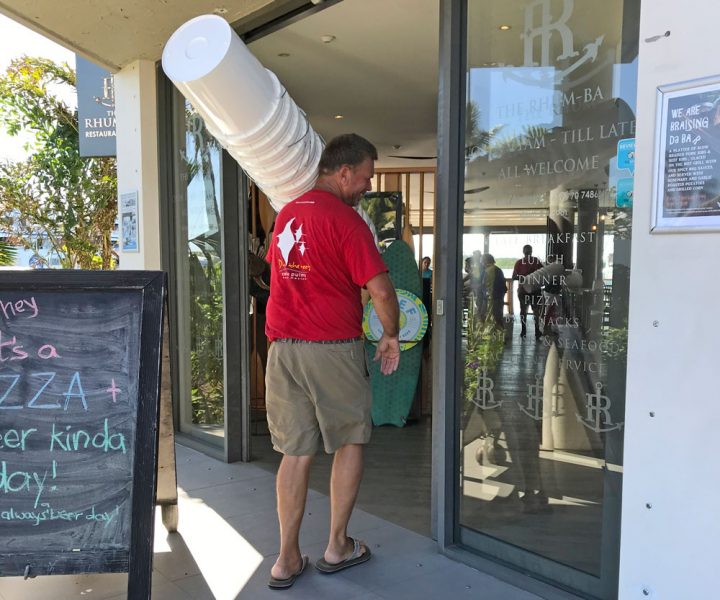 As well as helping the people of Vanuatu, Sea Mercy has also made significant efforts domestically in Fiji. The Northern Lau Food Initiative raised over $4,500 US to send food and supplies to Vanua Balavu island in Fiji's Northern Lau group of islands. Incredibly, about half of that amount came from a birthday fundraising effort spearheaded by San Francisco's Jose Miguel Castello of the Beneteau 423 Carthago, who got 32 people to donate $32 for his 32nd birthday. He matched that amount and donated about a grand to help out this effort. Good job, Jose!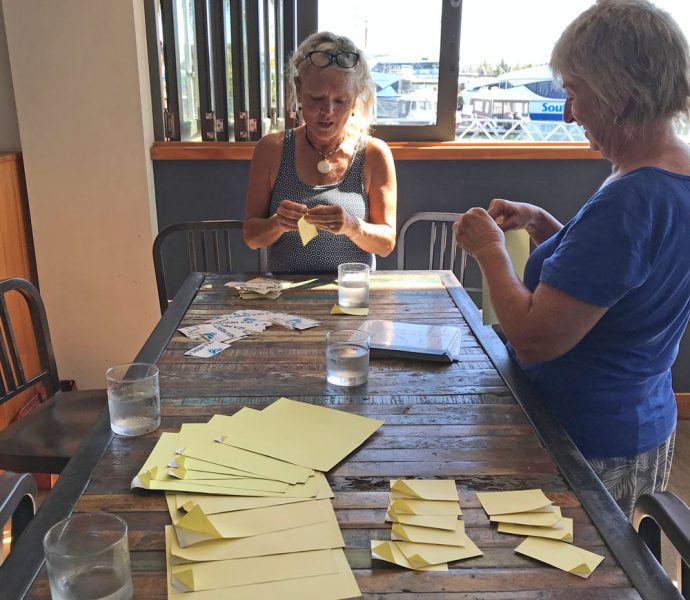 Thanks to all of the cruising sailors, and to the great folks at Sea Mercy for helping out with Cyclone Harold relief efforts during this incredibly challenging time. While this article highlights some of the great progress that organizations such as Sea Mercy have made, there is so much more work that needs to be done. We hope that you will consider hitting up Sea Mercy's Paypal link with a donation; any amount helps. Sea Mercy is a 501(c)(3) nonprofit based in the USA.
Vinaka vaka levu from Fiji.
Receive emails when 'Lectronic Latitude is updated.
SUBSCRIBE