Countdown to America's Cup 36
The proverbial clock is ticking. The preparation window narrows and the training pace quickens for the remaining three viable challengers as the Southern Hemisphere winter turns to an America's Cup spring in Auckland, New Zealand.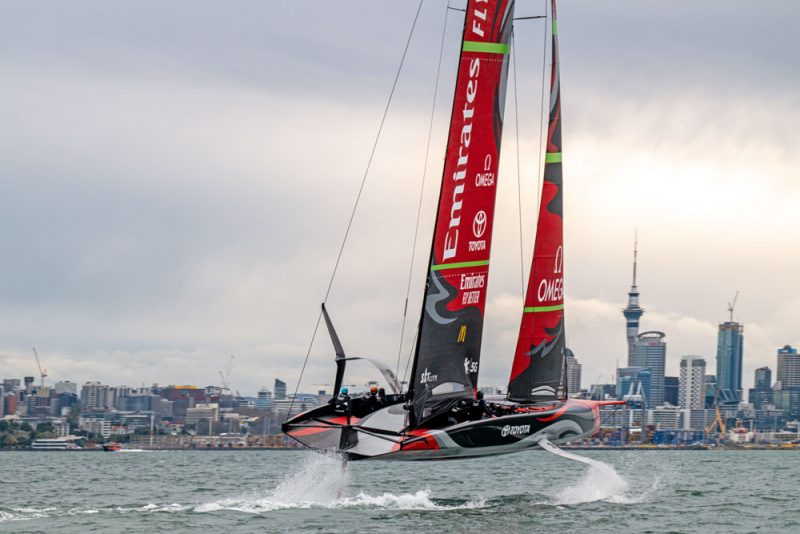 Unfortunately, after more than a hundred days of bliss, the Kiwi Kingdom had a COVID-19 blip on their radar that all but ensures there will be no international fans in the stands for the Prada Cup playoffs and the eventual America's Cup finals next year.
The Youth America's Cup has now been canceled, which put yet another damper on the whole affair. Even if any of us diehard fans are let in, there will be a steep price to pay for the first two weeks in Auckland: having to spend untold thousands to quarantine in a government-sanctioned hotel.
On the plus side, American Magic has put their AC75 Defiant through the paces since being let in the New Zealand door a couple of months ago. The team has survived a few close calls and then a capsize, though it was more like a rollover, on their way to getting their team ready as they await their second boat, which was "secretly" flown to New Zealand last week.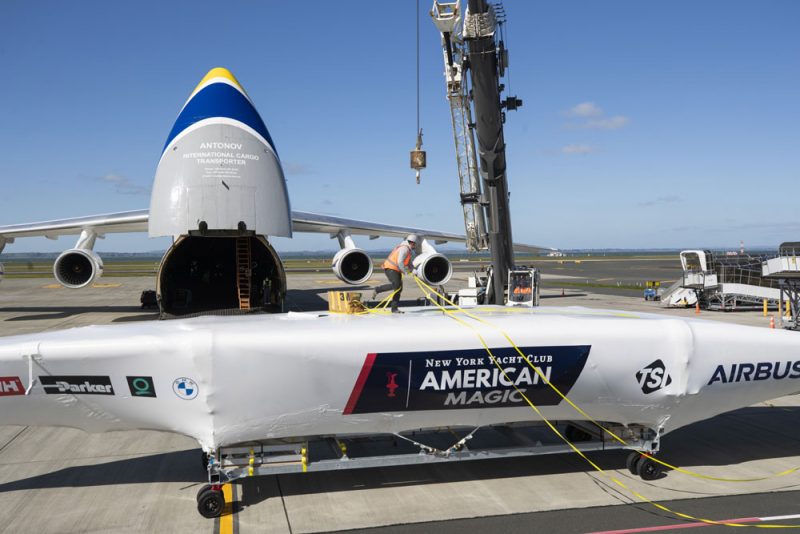 The New York Yacht Club entry has turned up the intensity a notch by naming their new boat Patriot, taking direct aim at the Kiwis and targeting their sights on the hardware that sits inside the Royal New Zealand Yacht Squadron clubhouse.
As for the traditional christening ceremony for Patriot, American Magic skipper Terry Hutchinson told the AP's Bernie Wilson, "There will be load tests, a quick crack of the bottle on the bow, and she'll go!"
"When comparing the build of Boat #2 to Boat #1, certain parts of the build were easier and others more difficult," said American Magic designer Brandon Linton. "This is a different design to Defiant, so there are limitations to being able to capitalize on doing the same things twice."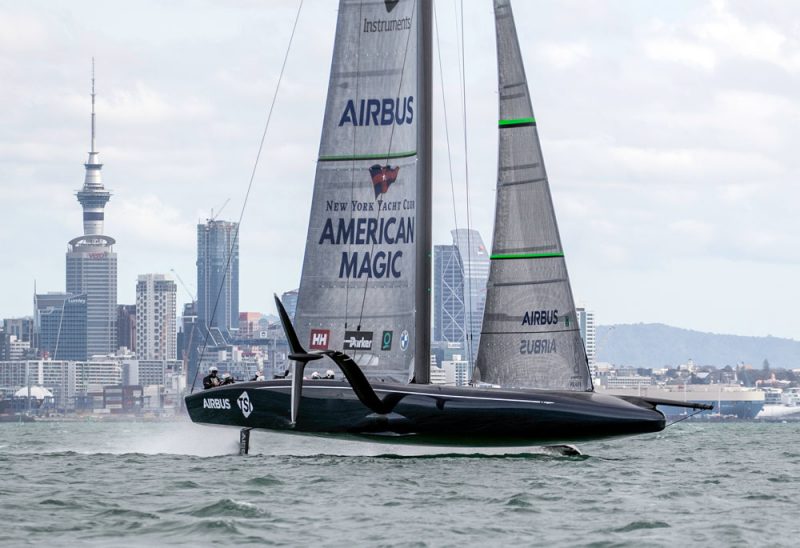 The other two challengers have wrapped up their respective training sessions at home and will be shipping all their people, parts and pieces down to Auckland shortly. INEOS UK are splitting tacks: packing Britannia 1 on a cargo ship a few weeks back and flying Britannia 2 via the massive Russian-built Antonov 124 cargo transport plane later this month to save valuable time.
The Luna Rossa Prada Pirelli AC75 left Cagliari last week and will arrive sometime in mid-October. Team director and skipper Max Sirena made no bones in his remarks as the team departed for New Zealand. "We leave after three years of intensive work," said Sirena. "We are aware another chapter in this adventure awaits, one that will require even more commitment and determination in view of the ultimate goal."
Receive emails when 'Lectronic Latitude is updated.
SUBSCRIBE