Coronado 25: Just Sitting on Boats Not Rated Highly Enough
We received the following letter from Joe Svitek attesting to the joy of his Coronado 25. Not only does he find joy in sailing her, but also just sitting aboard. We saw his point and decided to repost his letter here, just in case anyone missed it in the October issue.
A love letter to my Coronado 25, and tapping back into a popular thread
I've been enjoying Latitude 38 forever, and it necessitates monthly visits to West Marine or Spinnaker Sailing to pick up a copy and a spare to pass around. It's good for West Marine, as it is hard to walk in there without coming out with some new part, gizmo, or gadget.
I have had my good ole Coronado 25, Redwing, since 1978, and thought that it was an old boat back then; whew! I still love it! I like the design, though it could use another inch of headroom. On a broad reach, I can tie off the tiller and walk around, or sit on the bow pulpit, steering as needed by shifting my weight; good fun.
It has put in many good years and trips around the Bay and into the Delta, and I can attest to being able to accommodate up to seven, over a couple of nights. This included some extra-good friends from Marseille, sailing around the Bay from Oyster Point by night to Sausalito, and slightly out the Gate the next day. Home for Redwing is now at the Rusty Porthole at Bethel Island.
She also serves well for just "sitting on the water," which I feel is not rated quite highly enough as a boating activity, so I started sailing her around the Bay from Oyster Point, and later to Jack London Square. I have stayed in the Delta after the second trip up there, taken in by the warm summer and fall — not to mention warm summer swimming.
I thought that somewhere in my stacks of old Latitudes, I had seen a bow-on photo of a Coronado 25 in Letters, with a caption saying that a yacht designer had used one for his personal daysailer. I am having trouble locating that particular issue, and wonder if anyone can help.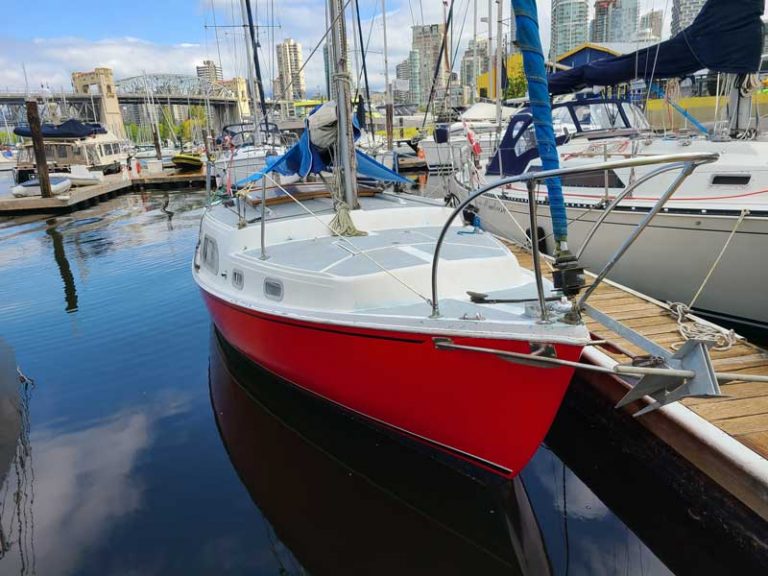 Thanks for many years and seasons of sailing and reading enjoyment. — Joe Svitek, Redwing, Coronado 25, Redwood City.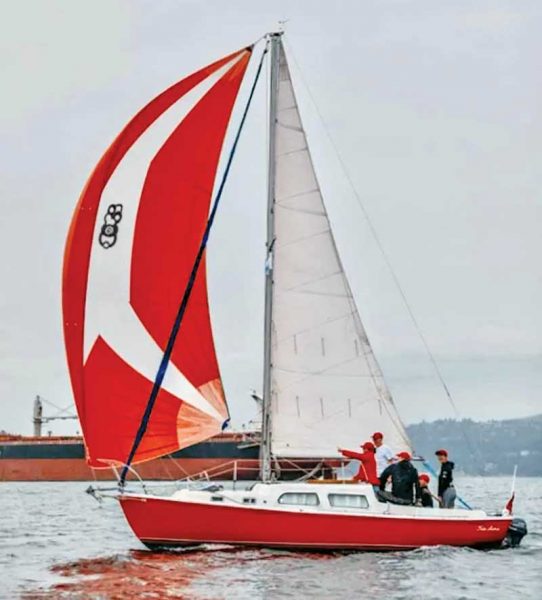 Joe — We're pretty sure you're referring to the June 4, 2021, 'Lectronic Latitude: Ron Holland Keeps Sailing Because He Keeps It Simple — the first letters from that story appeared in the July 2021 issue. We revisited Holland's love for simplicity in an October 15, 2021, 'Lectronic, and the letters from both threads have made appearances over the last year. This reminds us — many years ago we had an "Over 30 List" where we were keeping track of people who had owned the same boat for over 30 years. You crossed that mark over a decade ago! Congratulations. Anyone else?
You can read Joe's and other letters in this month's issue of Latitude 38.
Receive emails when 'Lectronic Latitude is updated.
SUBSCRIBE