Condos Grow at Alameda Marina — Boatyard TBD
On a recent visit to Alameda, we stopped by the Alameda Marina condo development in search of the proposed boatyard. The once-thriving maritime trade center is heading full-tilt toward relieving Alameda's housing shortage while also, apparently, relieving Alameda of its maritime heritage. There's a long way to go on this project and we'll hope the planned and city-approved commercial maritime center emerges in the midst of the housing complex. Though it's hard to imagine true, maritime industry happily coexisting alongside family housing and latte shops.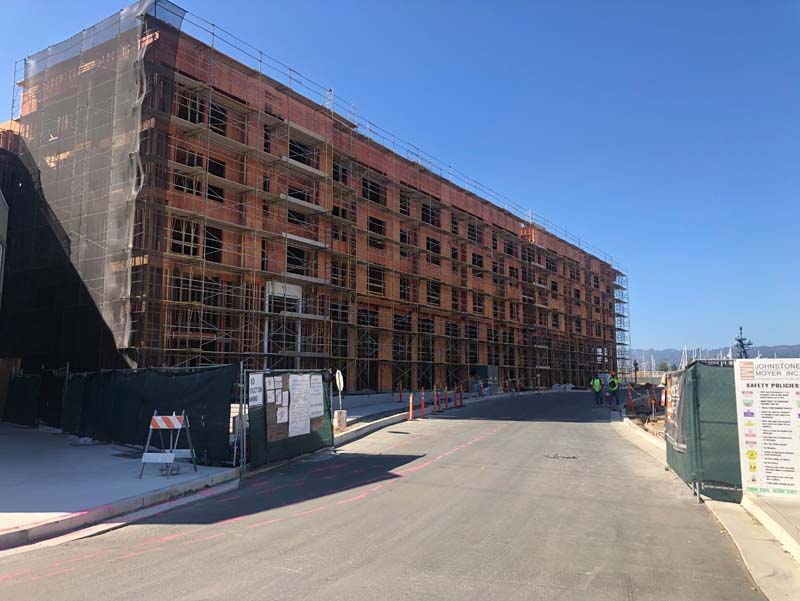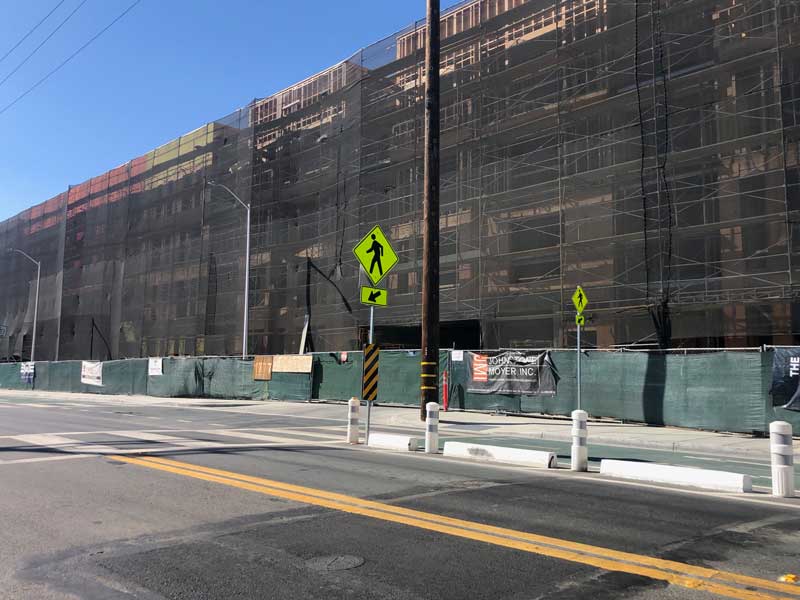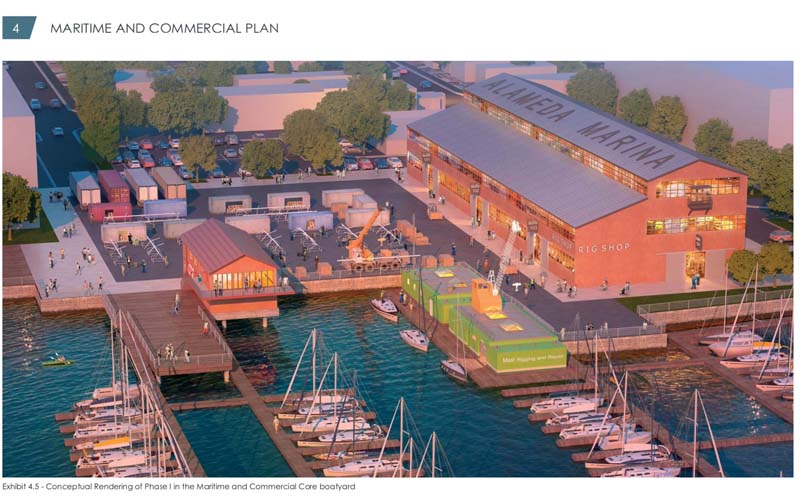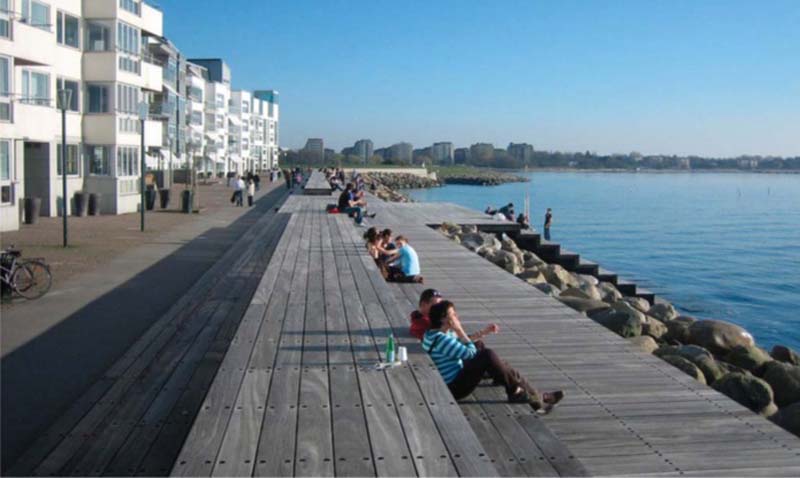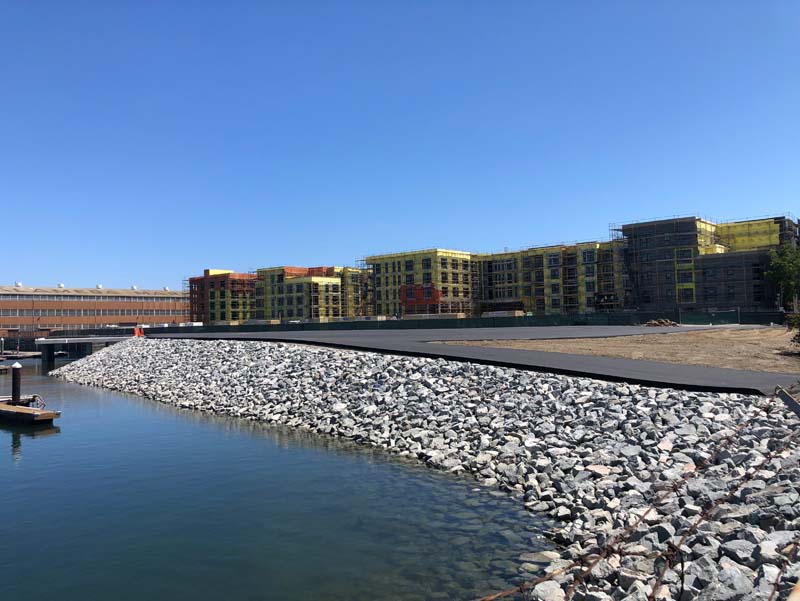 Waterfront property is cherished by developers who can sell or rent the finished product at higher prices than the exact same condo structure just a few blocks inland. However, this steady erosion of space along the waterfront is increasingly depriving all Bay Area residents of the space for Bay access and maritime trades and services. The maritime trades provide the essential support for everyone's enjoyment of the region's best feature — the Bay.
Cities need tax revenue and a plan to alleviate the region's housing shortage, but there are many land options for housing that are simply not options for the maritime businesses. Watching our waterfront transition from waterfront activities to waterfront "lifestyle" is sadly too heavy on "style" and short on "life," once again reminding us of Joni Mitchell singing, "They paved paradise, put up a parking lot … They took all the trees, Put 'em in a tree museum …"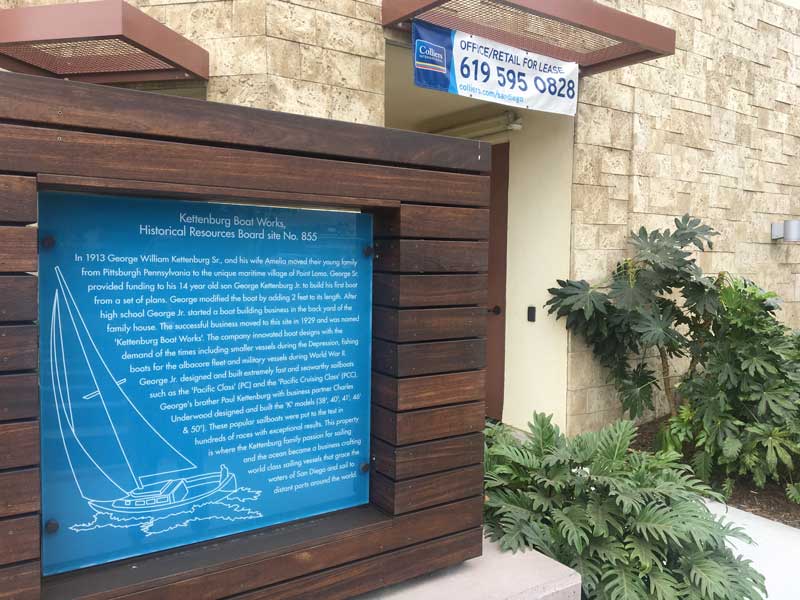 The Alameda Marina is a long way from finished, so sailors can still hope to see the promised return of sail lofts, riggers, boatyard, metal shops, paint shops, chandlers, maritime electronics and many other maritime services and jobs that kept Alameda at the hub of a thriving Bay Area sailing scene. Our imagination may be limited, but we struggle to envision the happy marriage of commercial maritime businesses in the midst of this shiny, new housing development. Consider the following video posted by the Sausalito Working Waterfront Coalition, a group dedicated to ensuring that Sausalito's housing solutions don't displace critical maritime infrastructure in Sausalito. Who wants to buy a brand-new waterfront condo and listen to this?:
It's easier to see nautical gift shops with anchor and lighthouse pillows or potholders and sailing notecards for sale, rather than welding and metal-grinding shops.
We hope we're wrong, but only time will tell.
Receive emails when 'Lectronic Latitude is updated.
SUBSCRIBE