Clipper Cove Beach on Treasure Island To Be Closed to Boats?
Local sailor and Washed Up Yacht Club organizer Adam Katz alerted us to a new plan by the Treasure Island Development Authority (TIDA) to restrict access to the beach in Clipper Cove to swimmers only. The current plan is to string buoys saying "Boats Keep Out" offshore from the beach. This would reduce the anchorage size in the most protected corner of the cove and, as currently drafted, would not allow cruisers in Clipper Cove to dinghy into the beach.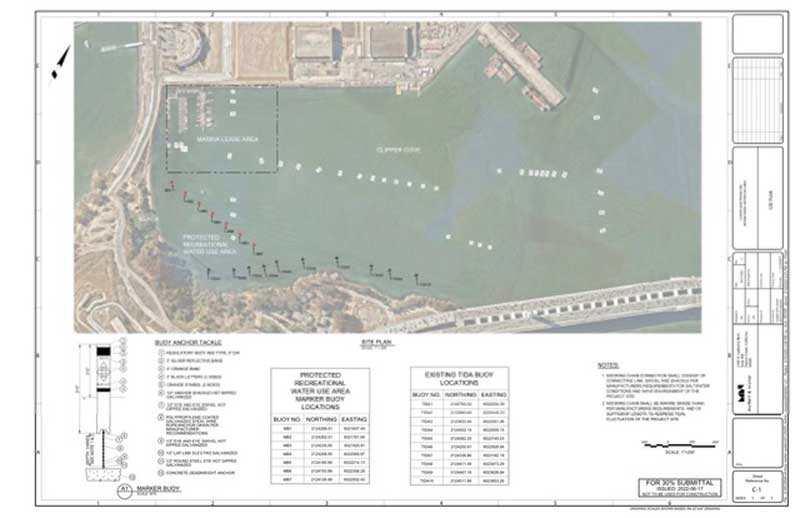 Apparently, the plan came up in a recent TIDA meeting to propose a "Protected Water Use Area" that would become a recreational swimming area by restricting waterfront usage to swimmers only. We're not sure if, when, or how this might be implemented, but the buoy design has already been created. This could restrict access to SUPs, kayaks, youth sailors from Treasure Island Sailing Center, and small sail- and powerboats, as well as cruisers who want to dinghy ashore.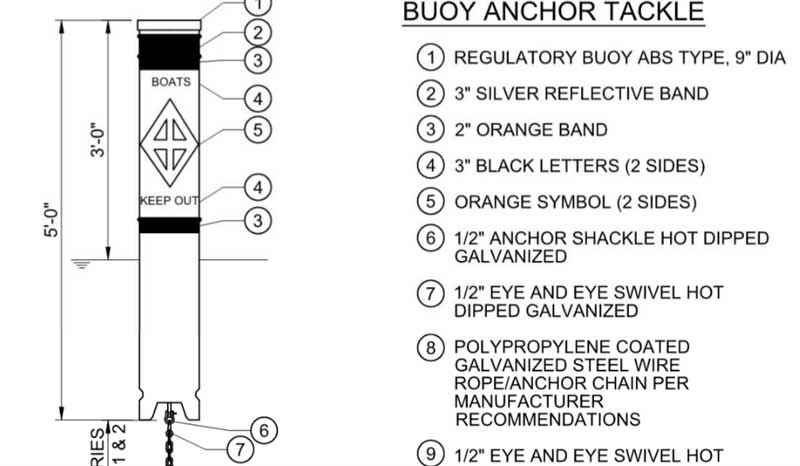 The Washed Up Yacht Club's annual Clipper Cove raft-up is one of the more popular gatherings for local sailors in the cove, but the cove is used by many other clubs and individuals who enjoy this beautiful Bay Area cruising destination.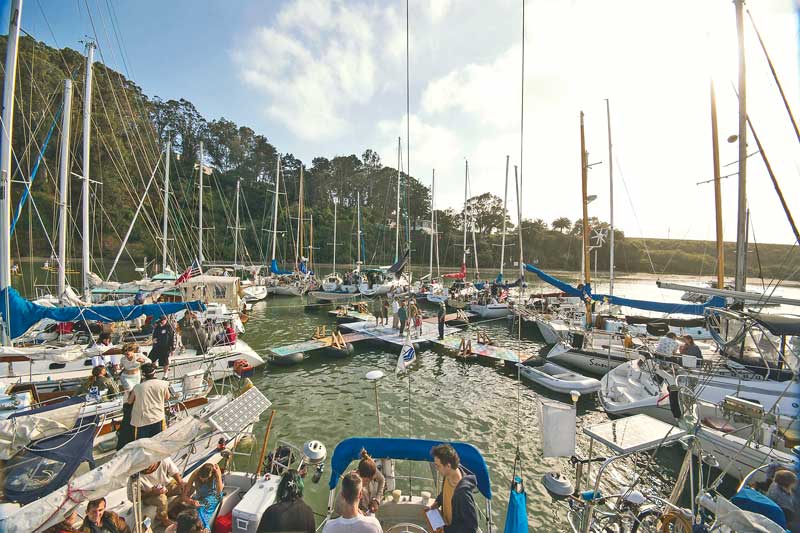 Like the bridge over the Oakland Estuary, these initiatives appear to find momentum before connecting with the boating community. We appreciate readers' taking a moment to bring these waterfront challenges to the attention of our other readers so everyone has an opportunity to participate in public comment.
In the big picture, it's unfortunate that all the municipalities that ring the Bay build their city halls so far from the Bay. Oakland, San Francisco, Alameda and most other city halls can't see the Bay from their offices, so it appears they forget its importance to the region when planning local infrastructure. We're thinking it's time for members of the sailing community to create a "take a supervisor or city council member sailing day" so we can remind legislators of the recreational activity that has existed for all their citizens, but which is threatened by their ongoing waterfront redevelopment plans.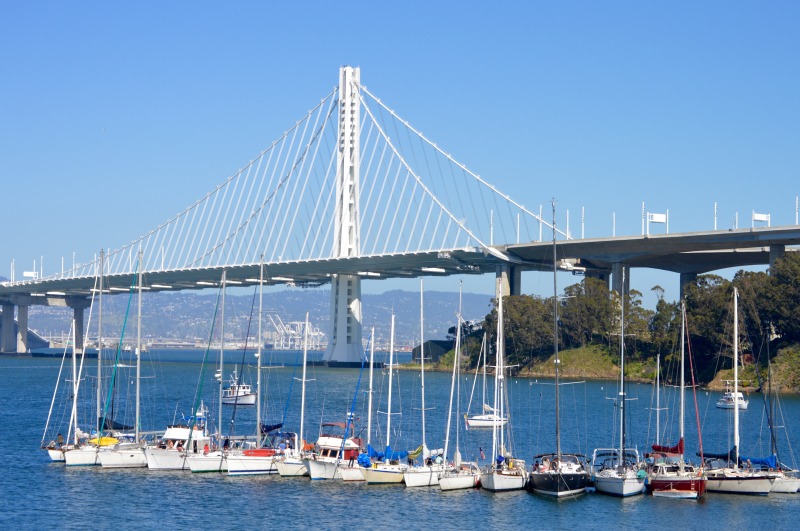 We wonder again if any boaters were involved in the development of this new "swimming area" on the edge of one of the Bay Area's best anchorages.
Receive emails when 'Lectronic Latitude is updated.
SUBSCRIBE