Can You Help Brian Help Eduardo?
This year has been turbulent, to say the least. While some of us are able to hunker down and work from home, many people rely on the almost-nonexistent tourist trade to keep them afloat. We recently received a letter from Brian Bouch, who is hoping to collect old sails for his friend Eduardo, whose Mexico charter business is suffering due to the pandemic. Can you help?
Captain Eduardo, owner and charter skipper of the 1956 Newporter 40′ ketch Mi Casa, is a dear friend in Mazatlán, who over the last 20 years has run many day trips and the occasional brief offshore trip to Isla Isabela and San Blas.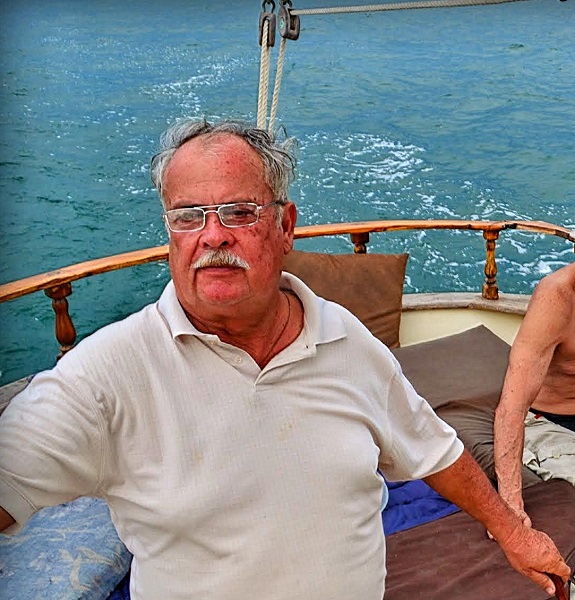 No tourists now, no trips, no income. So like many Mexicans, Eduardo is hunkered down doing the best he can with odd jobs. For example, keeping an eye on my folding 19-foot trimaran parked in his front yard, and doing the occasional repair.
Eduardo is a friend to sailors and has introduced many newbies to the joys of sailing, and will struggle to re-establish an income base without proper equipment. Having sold my beloved Norseman 447 Albatross in Australia in June 2019 (just in time, como no?), I now spend more time each winter in Mazatlán. I'll be bringing presents and needed supplies to my Mexican friends there and would like to help Eduardo with some much-needed repairs.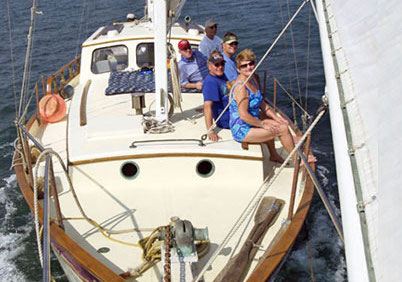 Foremost for him are a new (replacement) mizzen and jib. Used sails from the USA would serve just fine, and any used lines in serviceable condition would be a great upgrade as he prepares for a hopeful return of some business. Check out his website sailmicasa.com. And should you find yourself in that part of Mexico, his trips are family-fun, historically and environmentally informative, and unforgettable. Hopefully, he'll be up and running soon.
Mizzen needed: Luff 26'7", Foot 13'3", Leech 28'. Slides on luff and foot would be great, but can be added in Mazatlán.
Jib needed: Luff 45'1", Foot 14'6", Leech 40'.
If you have used sails in the Bay Area to give up (and who doesn't?), I can pick them up, or you can leave them at the Richmond Yacht Club for me." — Brian Bouch brianbouch1@gmail.com
Readers, while we don't make a habit of sharing requests for donations, Mexico is a second home to many West Coast sailors, and a source of great joy for others. It grieves us to think of our friends in that region suffering. If you are able to help in any way, please get in touch with Brian. Thank you.  — Ed.
Receive emails when 'Lectronic Latitude is updated.
SUBSCRIBE