America's Cup Delayed but Will Start on Tuesday
The postponement flag on the America's Cup has finally been lowered. The highly anticipated Race 1 of the 36th America's Cup Match between Emirates Team New Zealand and Luna Rossa Prada Pirelli will begin at 7 p.m. PST on Tuesday, March 9, as Auckland will drop to COVID Level 2 while the rest of New Zealand will remain on Level 1. The expectation is that the New Zealand government will announce a drop to Level 1 for Auckland next week so that fans can return to the America's Cup Park, as well as to downtown restaurants and bars.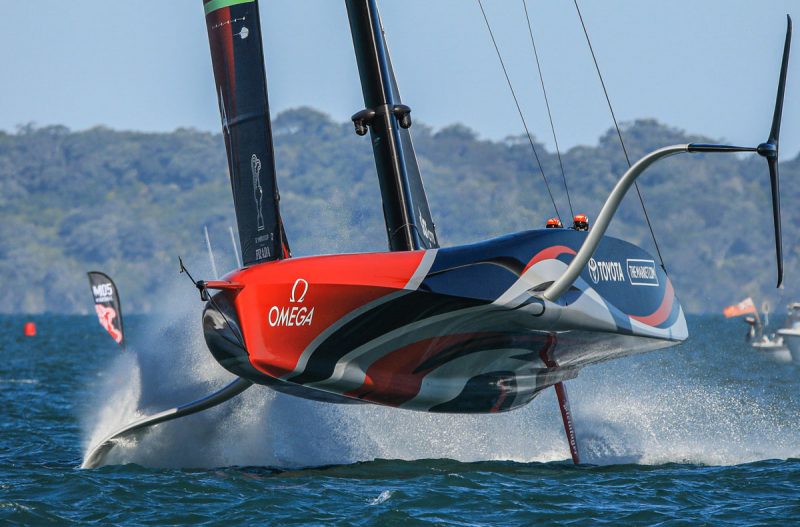 You can find the American broadcast on NBC and NBC Sports. The subscription price for NBC Gold has now dropped to $129 if you prefer that option.
Adding a few extra days to the three and a half years we already have had to endure only adds fuel to the fire. We're finally going to have the much-anticipated rematch between helmsmen Jimmy Spithill and Peter Burling. Storm systems and recent earthquakes infused with tsunami threats thankfully have passed and the proverbial coast is clear, we hope.
The race schedule will include two races per day, resuming on our calendar (California) on Thursday, March 11, with racing every day thereafter until one of the teams reaches seven wins.
"We have been waiting and watching each of the Challengers," said ETNZ's Burling. "We finally know who we will be racing and who we need to beat to successfully defend the America's Cup. We've always known Luna Rossa will be passionate, creative. Our utter focus is now zeroed in, knowing that we need to be better than them across the board. A few of their guys were teammates last time, so we know them well and they know us."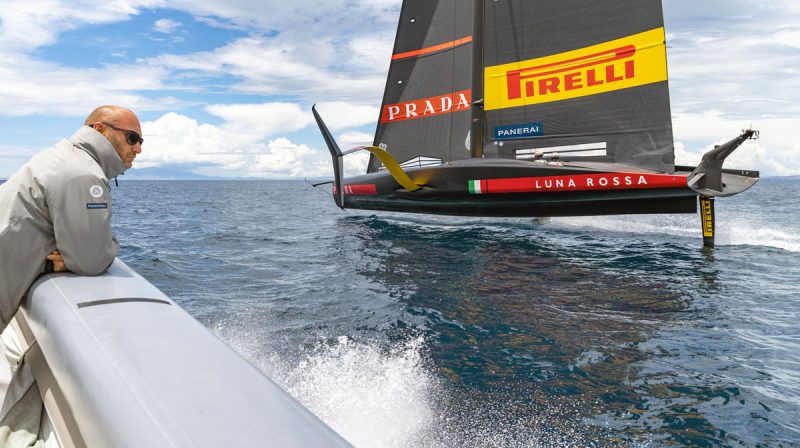 Many of the so-called 'experts' are calling for a lopsided affair, graciously giving Luna Rossa a win or two as a courtesy. They may be right, but I am a little more optimistic that the event could be much closer than anticipated. It looks as if it may be a light-winds start of the Match, which may favor the Italians. We'll see.
There are certainly subtle differences in the hull and foil shapes of the teams' AC75s. Both boats have now been measured, and their racing certificates are locked and loaded for the Match. In 2013, Oracle Team USA changed their certificate from race to race. The Kiwis have closed that loophole this time around.
Te Retuhai is certainly a bit more radical, with a very full-bodied and shapely hull. The wings at the leading edge of the foil arms are razor-thin and have less of an anhedral angle than the Italians' foils on Luna Rossa, which has more pronounced bulbs attached to their wings for more stability.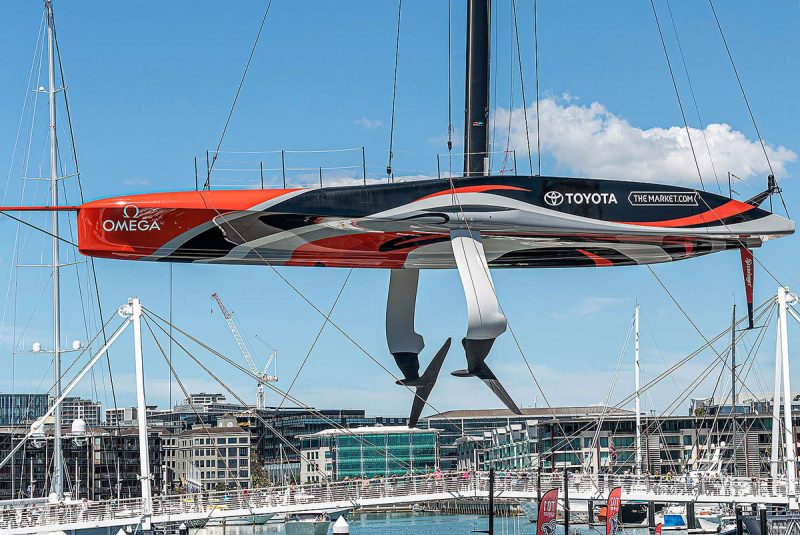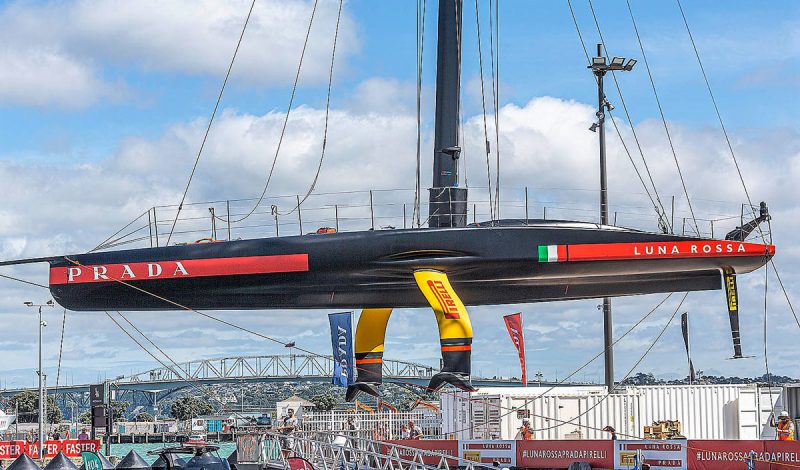 But the tempest in the teapot may be in the sails. Both teams have systems and shapes that generate more power than their recently vanquished predecessors'. The Italians have buried their boom beneath the deck, which may help to control the clew of the mainsail, while also sealing it tighter at the bottom end than the Kiwis', allowing it to generate more power.
ETNZ has resurrected the dormant code zero sail. It will be interesting if the 'Dodo' sail actually makes an appearance, but if the winds are spotty we may get a repeat of the America's Cup World Series, when the team that was able to pop up onto their foils and connect the dots prevailed.
The revenge factor really only plays to the press and the fans, having little effect on racing. The pre-starts and starts are going to be intensely thrilling and will go a long way to determine who has control of the racecourse. We know that Spithill is a "pit bull" in the box, but Burling had his number in Bermuda. So, it's all on!

Comparisons are always difficult to make. In Bermuda aboard the AC50 foiling cats, the reaching starts and downwind second legs delivered a drag race in straight-line speed, whereas on the Waitemata Bay or Hauraki Gulf racecourses we have a return to traditional upwind starts and more conventional match-racing tactics, albeit at speeds that have more in common with Formula 1 racers than radical foiling monohulls.
Spithill and Francesco Bruni as co-helmsmen have now got their communications straight. They were ruthless in dismantling the British, with tactician Pietro Sibello calling the course. It's been whispered that the Kiwis have replicated the unique approach, with skipper Glenn Ashby sharing the wheel and Burling's 'wingman' Blair Tuke on tactics.
Never underestimate the Kiwis. They have been innovative, and many times dominant, since arriving on the scene in 1986 with a 'plastic' boat and capturing the America's Cup last time with cycle grinders and an 'X-Box' remotely controlled wingsail that led to their dominance in Bermuda, and many sleepless nights for Spithill. He hasn't forgotten!
So, what do I think? I think the America's Cup will remain in New Zealand, with the Italians capturing a couple of races. What do I hope? I think the Auld Mug is better served in Europe. Miracles do happen! Just ask Spithill.
Receive emails when 'Lectronic Latitude is updated.
SUBSCRIBE