The New York Times reports that a pipeline failure has caused up to 126,000 gallons of oil to spill in Southern California near Huntington Beach and Newport Beach. Brad Avery, former executive director of Orange Coast College but now mayor of Newport Beach, was leaving Catalina Island and was about five miles off Huntington Beach when he came in contact with the oil slick.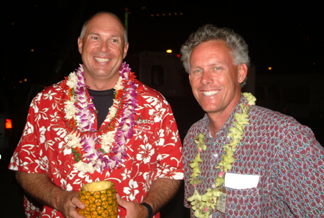 He was quoted in the Times: "'We have these beautiful dolphins following along with the boat,' he said. 'We had six or seven dolphins. To our dismay, all of a sudden, we were in this big patch of oil. It was very thick,' he said, describing a consistency that varied from a slight sheen to three-by-three-foot patches of black that looked like tar. 'The dolphins were swimming through it.
"'It was sort of a moment where we have this beautiful nature, and then this man-made disaster,' Mr. Avery said."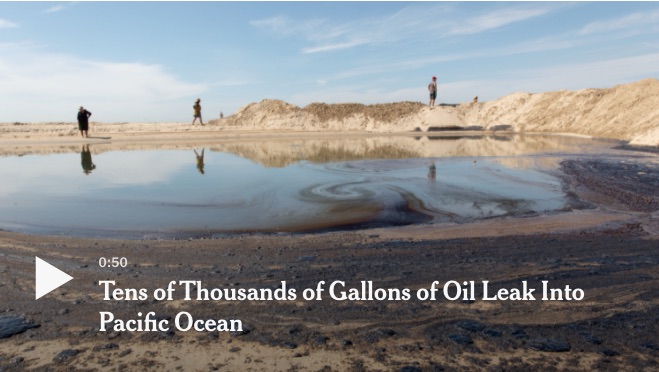 The reported 13-square-mile oil slick has deposited thick tar on the beaches and washed dead birds and fish up onto shore. The failure occurred on Saturday and has reportedly been stopped, so now the long process of cleanup is underway so closed beaches can reopen and sealife above and below the water can begin to recover. By Sunday night the Coast Guard had reported that about 3,150 gallons of oil had been recovered, or less than 3%.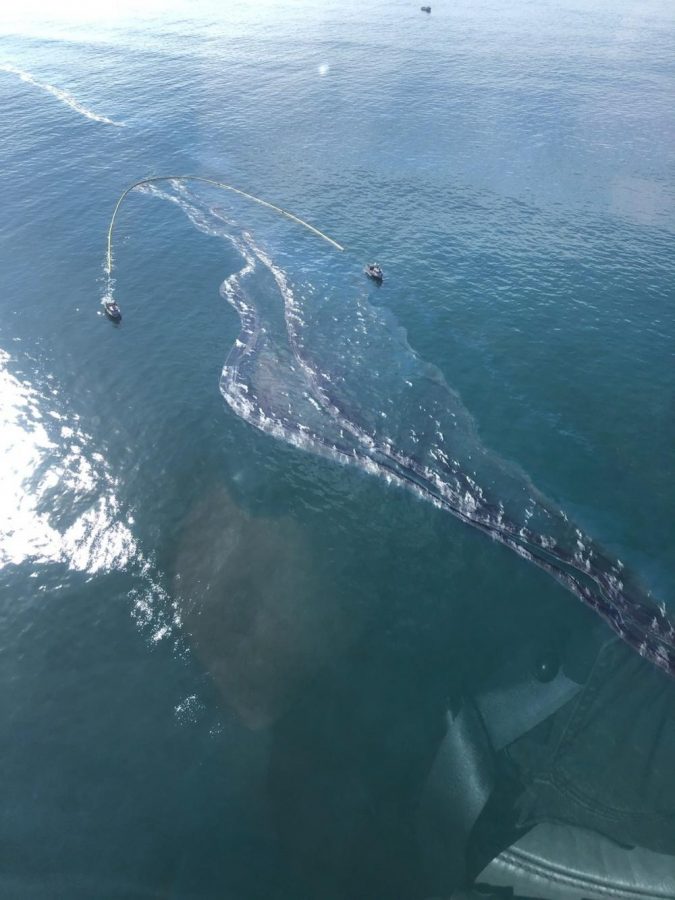 Los Angeles County recently made the decision to phase out urban oil drilling in unincorporated areas, which, over time, will help reduce the size and frequency of spills while the world moves toward less destructive and more sustainable energy sources, such as solar resources and California's abundant wind, which powers all Southern California sailors.
Oil has been a huge boon for humanity, but it's time to tack for clear air. There is a tremendous amount of progress being made toward renewable energy, and we're sure that, for Southern California sailors, swimmers, and sealife, it can't come soon enough. With Tesla stock valued at over $600bn and Ford and GM each at under $100bn, plus Ford's recent announcement to invest $11.5bn in US electric car manufacturing facilities, it's clear that it's only a matter of time before this type of ecological disaster will exist only in history books. Unfortunately, that time is likely quite a few years and oil spills away.
Receive emails when 'Lectronic Latitude is updated.
SUBSCRIBE