When will the cruising world reopen? Kevin Ellis of Yacht Services Nuku-Hiva updated the Pacific Puddle Jumpers on the current situation in French Polynesia. Unfortunately, things are still not getting back to normal and, as in many places, things are not heading in the right direction.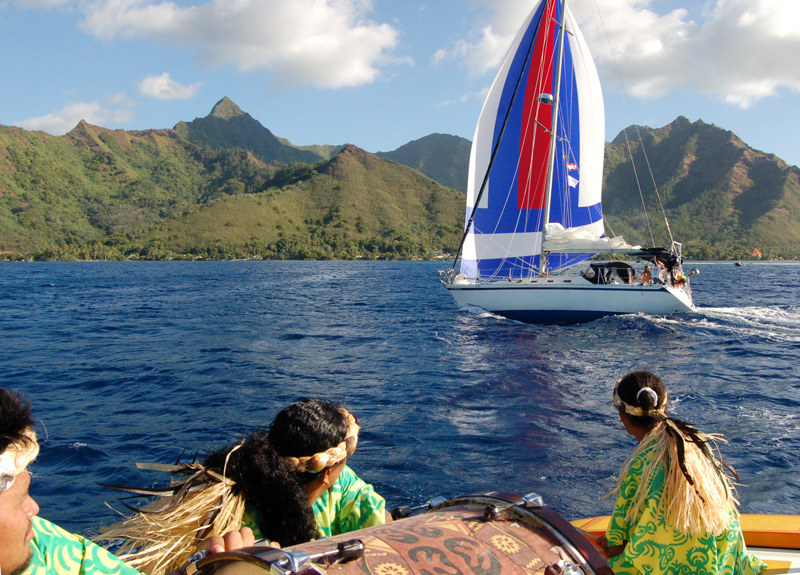 Here is Kevin's report: "In brief, there are no changes to report touching the entry of yachts coming from foreign ports.
"The number of cases has jumped sharply in the last two weeks. We are today at 1563 active cases; early in July we had only nine. So, it appears the Delta variant is the cause. 28% of the population are vaccinated and health officials are upping the pace on getting more people vaccinated. Gathering in groups has been restricted again and bars and discos were closed again. The authorities have stated they are committed to trying to keep the country open for tourism but, if need be, they will close things down again to stop the rapid rise in cases that will overwhelm the medical care system.
"So, as far as the yachting community is concerned, nothing has changed. The maritime borders are still closed. Yachts can still request permission to enter via the DPAM directly or with the aid of an agency. The requirement to show imperative need is still in effect."
Many island nations to the west, including New Zealand and Australia, are still closed to cruisers, so the anchorages of French Polynesia are full of boats that can't move on. Beyond the ever-changing headline news, many cruisers are finding quiet getaway spots, though they are having to adjust their sails as government policies change in response to the virus.
Receive emails when 'Lectronic Latitude is updated.
SUBSCRIBE