While we were making the (not) first-ever circumnavigation of Red Rock on Saturday, a certain Bay Area boat was enjoying a first-ever of her own. "We sailed Matthew Turner across the Bay to the San Francisco Cityfront, along the Embarcadero, then back around Alcatraz to Sausalito," said our roving reporter John 'Woody' Skoriak. "It was the first time we hoisted the main and all the sails, including the square sails and jib. It was a fabulous day, as you know."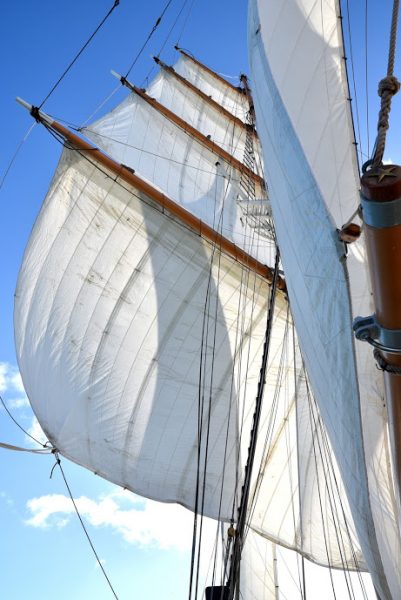 Skoriak said that under the command of Matthew Turner's captain, Adrian McCollough, a long-time tall-ship sailor, rigger and shipwright extraordinaire, a  great time was had by all aboard as she sailed along beautifully. "We have done quite a few sailing trials between the rainy days, mostly experimenting with the square sails,  but this time we hoisted the main as well. She tacked, jibed, sailed downwind, upwind, against the current and with the current. No matter where we pointed her, she just wanted to charge ahead."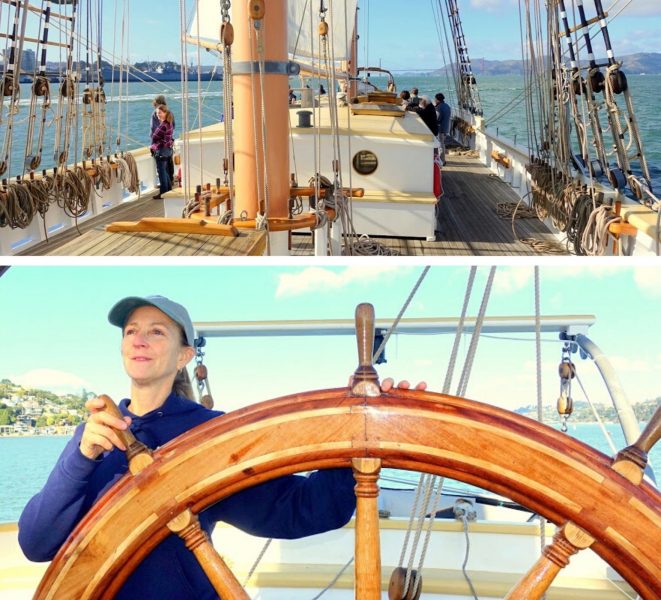 "In addition to our experienced captain Adrian, we also had our rock star rigger/tall-ship sailors along," Skoriak continued. "This group of tall-ship sailors — all volunteers as well — included Keil Kohler, who ran the deck as mate, Noah Limbach, who was bos'n, and Virginia Jay ( "Dinnie") from Boston. These experienced young hands helped the Matthew Turner volunteers 'learn the ropes', literally. At least on Matthew Turner it seemed that the young riggers could teach 'old dogs' new tricks . . ."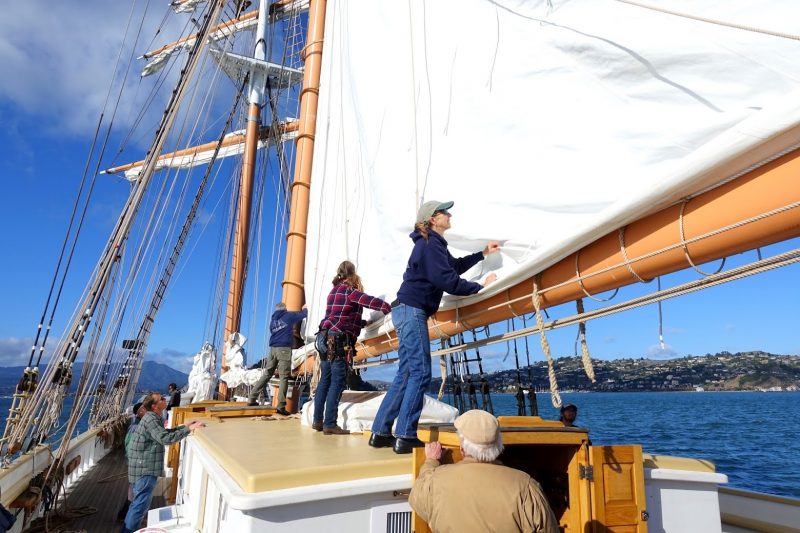 'Many of Matthew Turner's longtime volunteers like Neil are very experienced sailors — some are even boat owners — and are very competent handling any type of sailboat. But on Matthew Turner, there are a lot more sails than just the main, mizzen  and jib or genoa.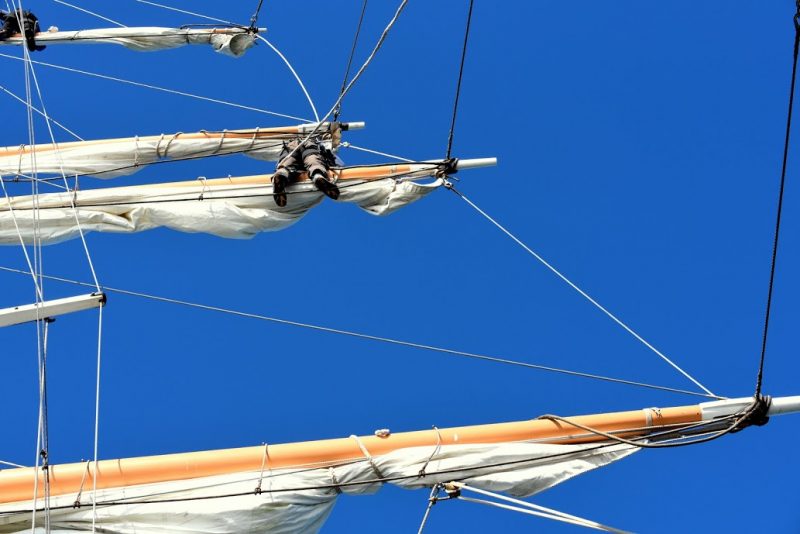 "There are upper and lower topgallants, royals, skysails, maybe even a moonraker, spankers, courses, etc. And to make them all set and work properly, there is a veritable forest of lines, buntlines, guys, braces, pendants and lifts. It might all sound like a Patrick O'Brian novel , but as we know, the Matthew Turner is the real thing."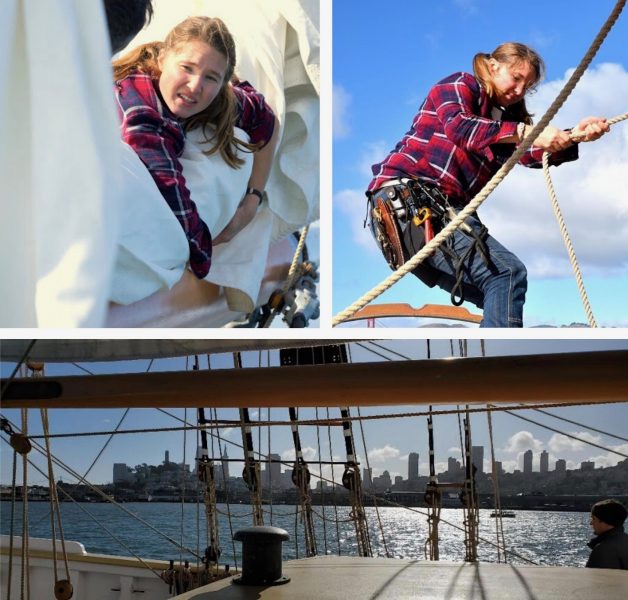 Here's a quick little video of Saturday's sail . . .
Brigantine Mathew Turner on San Francisco Bay from Charles Hambleton on Vimeo.
 . . . And last, but certainly not least, let us not forget the visionary who made this all possible.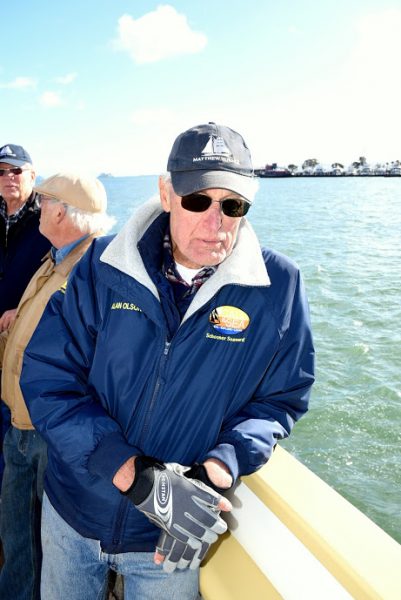 Check out the January issue of Latitude for more photos from Matthew Turner's first sail.
This story has been updated.
Receive emails when 'Lectronic Latitude is updated.
SUBSCRIBE