A Shuffle of SailGP Teams
Yesterday, SailGP announced the addition of the Spain SailGP Team to the global championship's Season 2 lineup. Replacing China, Spain will join Australia, Denmark, France, Great Britain, Japan and the United States. The world's fastest sailboat racing will visit six venues across the globe in 2020, including San Francisco.
Spain, China and Denmark
China was one of SailGP's six league-funded teams for its inaugural season, and finished third overall. The foiling F50 catamaran used by China will transfer to Spain, which will begin competing at the start of the 2020 season in Sydney (February 28-29).
"We're thrilled to welcome Spain to SailGP and very much look forward to the new team's involvement in the league," said SailGP CEO Sir Russell Coutts. "Though the China SailGP Team had a successful first season, we were unfortunately not granted the permissions necessary to continue operating the team within our existing structure. With numerous active discussions around future teams, we were fortunate to be in the position to make an immediate substitution, allowing us to deliver on our promise of seven teams for Season 2 as our global championship continues to grow."
Six teams competed in SailGP in 2019; the seventh will be from Denmark, with support from the Danish company Rockwool. Multi-time around-the-world sailor Nicolai Sehested will take the helm and Olympic silver medalist Jonas Høgh-Christensen will manage the team.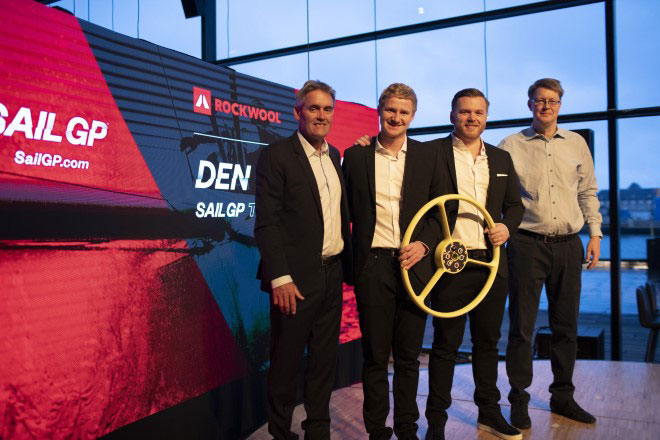 "SailGP remains interested in continuing to support both a Chinese team and the development of a sailing academy in China as planned if a future agreement can be reached," added Coutts. "The members of the Chinese team have been strongly committed to SailGP, and they represented the team, the league and the country very well. We wish everyone involved all the best and look forward to our continued work with some members of the team."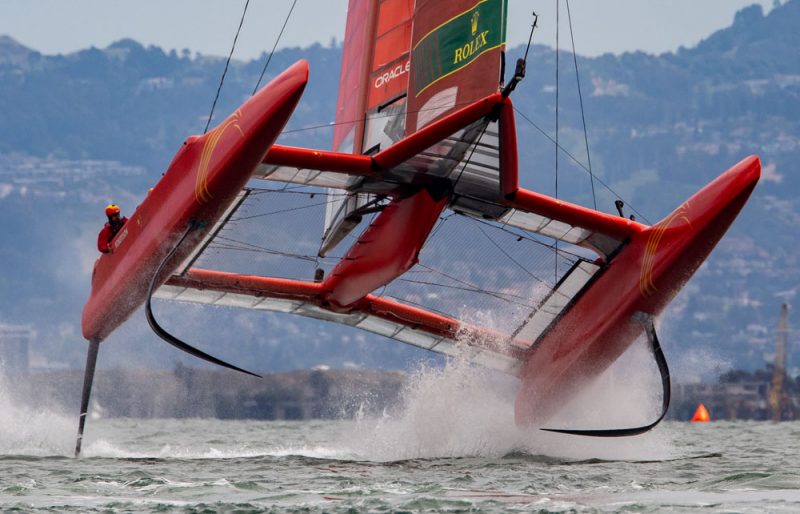 Spain's SailGP team will announce their crew lineup in Madrid in late January, following training in New Zealand.
The UK and USA
Sir Ben Ainslie has joined the British team. We presume he will be the skipper. The team will announce the full crew lineup early next year.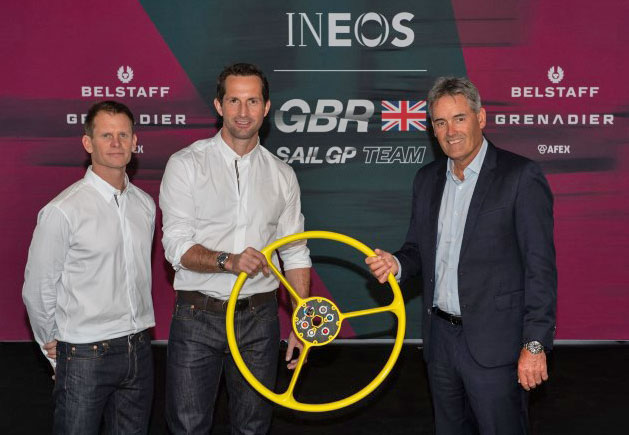 The crew currently listed for the US team are Rome Kirby, helm; Taylor Canfield, flight controller; Tom Johnson, wing trimmer; Riley Gibbs, wing trimmer; Hans Henken, grinder; Mac Agnese, grinder; and Dan Morris, grinder.
Event Schedule
The schedule for 2020 will be:
February 28-29 in Sydney, Australia
May 2-3 in San Francisco
June 12-13 in New York
August 14-15 in Cowes, UK
Tickets for the first event are on sale at SailGP.com/Sydney.
Receive emails when 'Lectronic Latitude is updated.
SUBSCRIBE