The 50th running of the Transpac got underway on Wednesday afternoon in classic Southern California conditions, with light winds, flat water and sunny skies. Thirty-five yachts ranging from 33- to 67-ft, including two cruising catamarans, sailed across the starting line off Long Beach's Point Fermin and began making their way across more than 2,000 miles of ocean to Oahu, Hawaii. Today, the second wave of starters — again close to 40 yachts — will take their start in Transpac 50, while the fast trimarans and fastest monohulls will start tomorrow.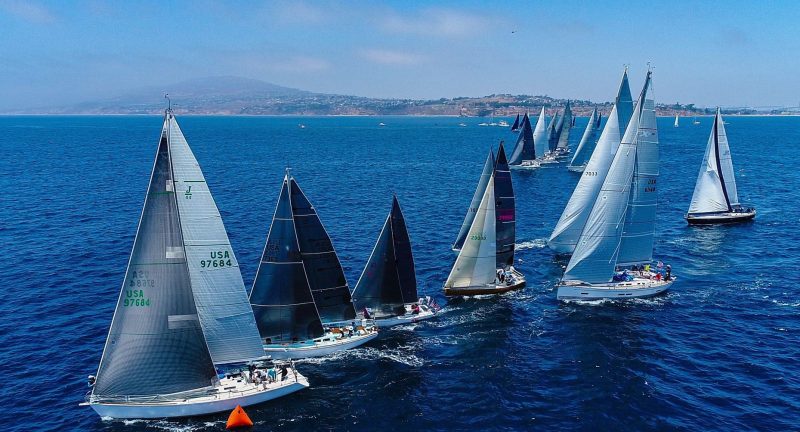 Despite being the first start of the race — normally reserved for slower and less glamorous boats than the big maxis that headline Saturday's start — there was a massive spectator fleet present for the first fleet. Paul Stemler's J/44 Patriot won a surprisingly crowded and hotly contested pin-end of the starting line. Managing to scrub off enough speed to avoid being over early before falling back off and avoiding hitting the pin, Patriot's bow crossed the line a moment before the race committee gave the all-clear signal for the fleet to proceed toward the Channel Islands.
Once clear of the line, the fleet made their way toward the west end of Catalina Island where they were met by renowned yachting photographer Sharon Green, who was flying in a helicopter with a long-range telephoto lens. "It got really puffy at the island and a couple of boats were even reefed," reported Green. "Shortly after Catalina, it went really light as the boats sailed into a grey marine layer," she added.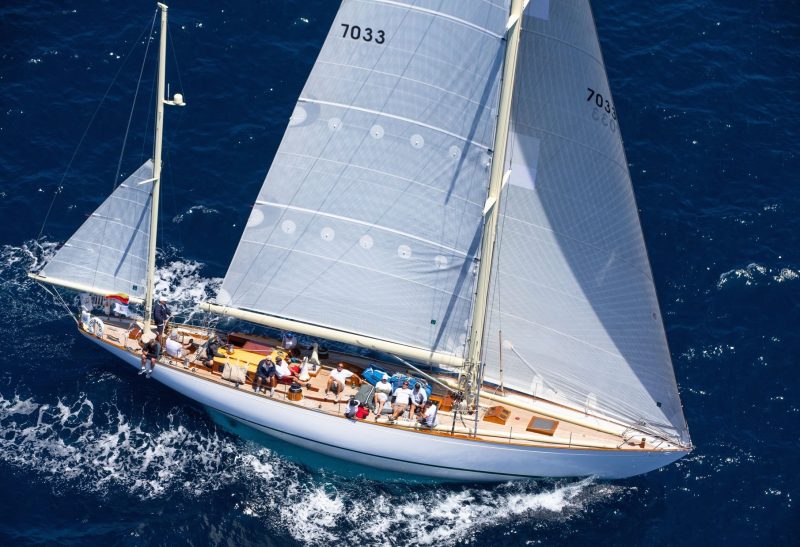 Though the forecast was for a slow departure from the coast, the fleet is currently moving along nicely, with the biggest and longest-waterline cruising boats in the fleet making a steady nine knots, while the smallest and shortest-waterline boats on the water are making a respectable seven-knots-and-change on a southwesterly heading.
Two boats have retired from the race thus far and are headed back to port — with no injuries reported. Kyle Vanderspek's Hobie 33 Aloha, which sailed to Hawaii in last year's Pacific Cup and looked to be a pre-race favorite in Division 8, has turned back to port citing a cracked rudder post; they're making 3.5 knots towards the coast. Mark Ashmore's Cal 40 Nalu V had an undetermined ingress of water and have decided to return to port.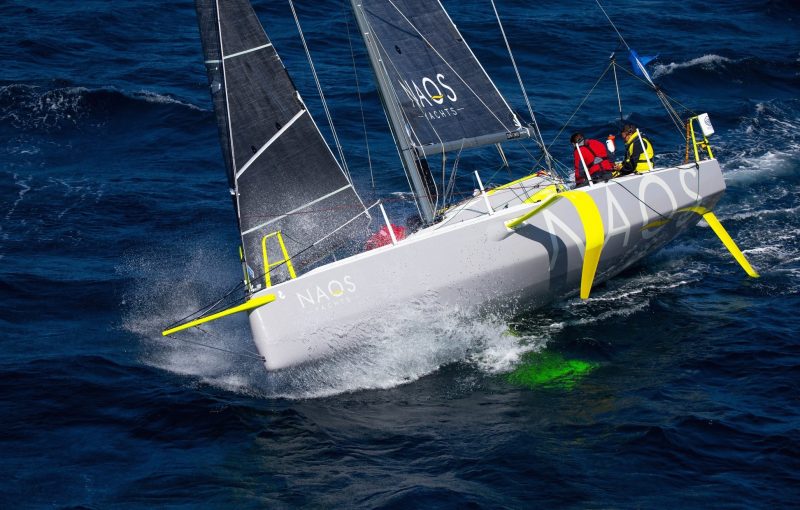 Today's group of starters, which includes big handicap fleets of fast 40- and 50-something-ft boats — including nearly a dozen Santa Cruz 50s and 52s — is slated to sail over the starting line at 1 p.m. this afternoon in conditions that should, again, be very typical of Southern California, with the sun and the sea breeze fighting the fog and  marine layer just offshore, creating light-to-moderate conditions for the initial beat to get past Catalina and offshore. Stay tuned to 'Lectronic Latitude for frequent updates on this historic Transpac, and head over to the Transpac website to view the website and the race tracker, which is run on a four-hour delay.
Receive emails when 'Lectronic Latitude is updated.
SUBSCRIBE