In era of deeply polarized opinions over basic environmental truths, there's one area of overwhelming consensus: People are unanimously appalled by plastic in the ocean. "In the last year, there's been unprecedented media coverage and an increase in awareness in the challenge associated with plastic," said a spokesperson for a major Bay Area recycling facility. There is a growing cultural and political will to combat marine pollution, as well as an outpouring of money to fund cleaning up the ocean.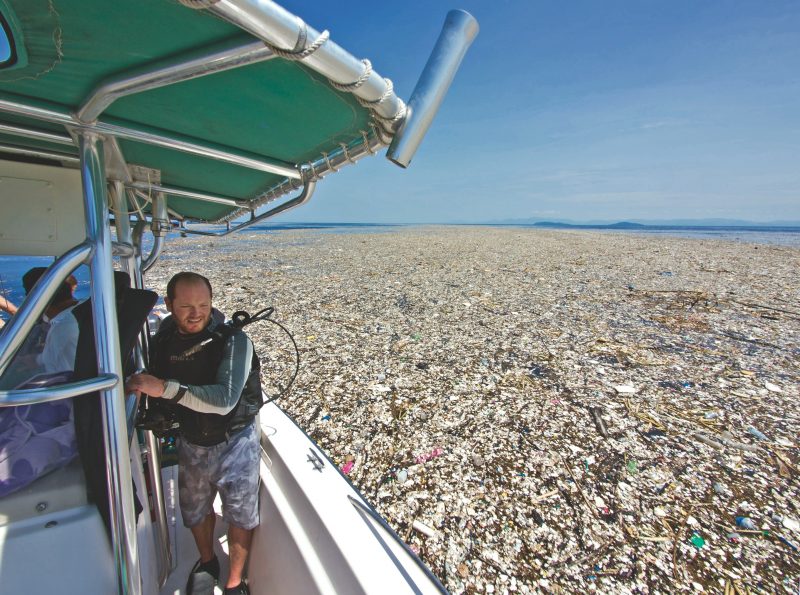 But as awareness and outrage are on the rise, has there actually been a measurable reduction in the amount of plastic we use? Are we trying to put out a forest fire, in other words, while the entire population is still hurling flaming torches at the forest?
Assuming large-scale ocean cleanups were possible, what is the best way to get rid of plastic in the ocean? There are diverging opinions and technologies emerging, as well as differing beliefs on the effect removal would have on sea life. What's more, focusing on removal distracts from the more fundamental problem: using plastic in the first place. Many people, especially in industrialized countries, believe that recycling is a panacea for plastic. While certainly a better fate than plastic sitting for eons in landfills or degrading in the ocean, recycling is still fraught with pitfalls, and now faces a more challenging geo-economic environment.
This is the first installment in a series looking at the problems, solutions and culture of plastic — with all its conveniences and and inherent environmental catastrophes.
Here's a look at a few ocean-plastic-removal projects. This is, by no means, a comprehensive list, and we'd like to emphasize and commend the countless individuals and organizations that are getting involved (such as Barry Spanier, whom we wrote about a few weeks ago).
Australian surfer, father, and clean-ocean advocate Pete Ceglinski co-founded the "Seabin V5" a type of trash skimmer that's installed in marinas, yacht clubs, ports and other calm bodies of water. The Seabin removes "microplastics, microfibers [with additional filters], plastic bags, bottles and cigarette butts," Seabin's website says.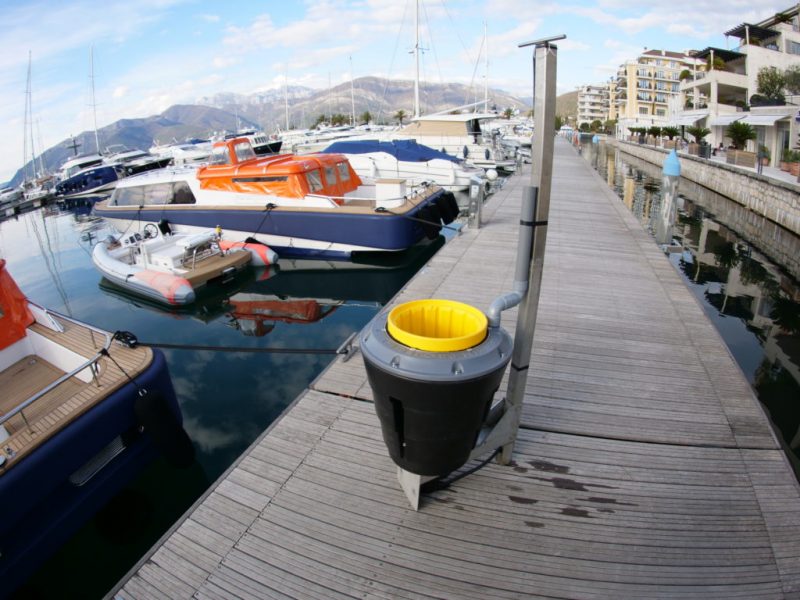 Ceglinski and the Seabin Project have installed the V5 in over 40 countries, "resulting in a total of 1.95 tons of waste extracted from our oceans every day" since 2015. On Thursday, Ceglinski will be part of a press event at the Pier 39 Marina for the first installation of a Seabin in San Francisco. The event is part of a West Coast tour that includes installations, demonstrations, educational presentations, beach clean-ups, and community events. "The goal is to empower individuals, communities, corporations and local governments to take a stand on plastic pollution and make a difference in their local marinas and ports."
4ocean calls itself the world's largest ocean-cleanup company, employing 150 people worldwide working seven days a week in multiple countries. The for-profit company was started a few years ago by Florida surfers Andrew Cooper and Alex Schulze. Their origin story began in Bali, Indonesia, where they were appalled by the amount of trash they saw in the water. They started paying fishermen, by the pound, to remove plastic, creating "a sustainable business model for both Bali, Indonesia, and as the fishermen. By giving ocean plastic a value, we are creating a new economy for the removal of trash."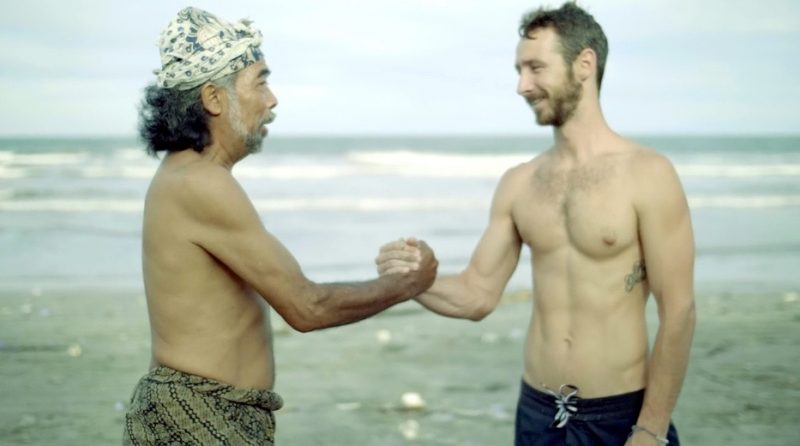 The company raises money by selling bracelets. "By purchasing a 4ocean bracelet, you will remove one pound of trash from the ocean and coastlines," 4ocean says. "Made with recycled materials, every bracelet purchased funds the removal of one pound of trash from the ocean and coastlines. In less than two years, 4ocean has removed 5,351,374 pounds of trash from the ocean and coastlines."
Alex Bellini, this Italian Rower Guy
As we sat down to start writing this series, Alex Bellini wrote us an email: "I am an Italian explorer and an experienced ocean-rower. I am looking for someone willing to support me in my attempt to row across the Great Pacific Garbage Patch."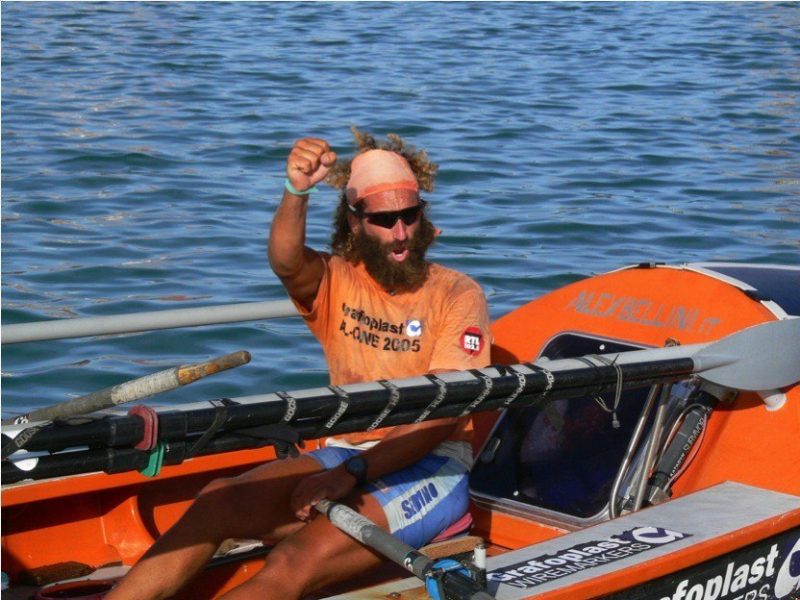 "To make this more clear, I am planning to row across this big accumulation of plastic (centered around 34°N-140°W) as part of my project called 10 Rivers1 Ocean that aims to navigate the world's 10 most plastic polluted rivers (and the Pacific trash vortex) to raise awareness on plastic pollution."
The Ocean Cleanup Project was an ambitious, and to some, controversial effort launched from Alameda in September 2018 to begin the process of removing the estimated five trillion pieces of plastic in the ocean — with the bulk of that trash in the North Pacific Gyre. The Project suffered a setback in December, after a 60-ft section detached from the nearly 2000-ft plastic-skimming boom. But that was only part of the problem. "We encountered some unscheduled learning opportunities," The Ocean Cleanup Project's website said. "Notably, the system hasn't been able to retain the plastic it caught."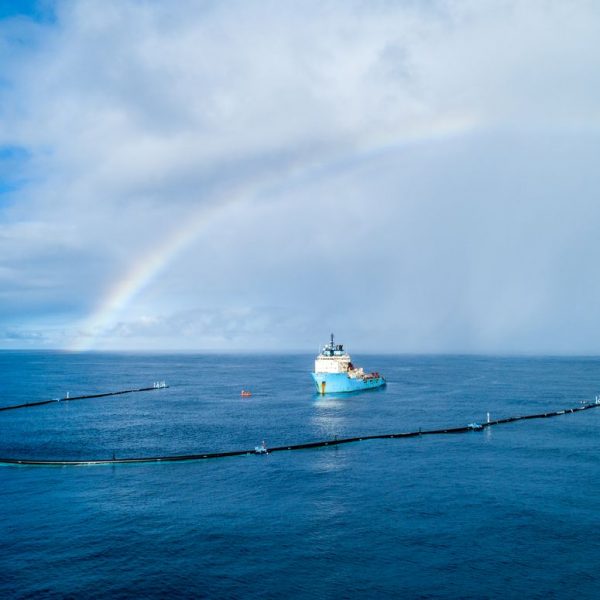 Bayon Slat, The Ocean Cleanup Project's founder, reportedly raised some $40 million, including funds from Salesforce co-CEO Mark Benioff. We again take this as a positive sign that there's a will to combat plastic pollution — and real money to back it up. But Slat is also aware of the limits of the burgeoning cleanup movement. "We don't say, 'Ban all the plastic' — we sort of provide an alternative that's better, that's exciting, that fits into a world view that you can be excited about," Slat told Carolyn Kormann of The New Yorker. Kormann quoted a professor of environmental science who commented on Slat's unique success, and what it might say about the public at large. "We always love the idea of cleanups more than we love the idea of prevention, or mitigation . . . We love treating illnesses more than we do preventing them. But our affinity for simplistic solutions isn't innate; they're narratives we've been sold."
There is also a debate over the urgency of cleanup versus the necessity of prevention. "The Ocean Cleanup is a 'distraction from the real solutions that the entire global movement is now working on,'" Kormann quoted a scientist as saying. She went on to write: "The looming public-health crisis has bolstered environmentalists' arguments that the priority of governments, N.G.O.s, and the public ought to be preventing plastic from entering the ocean in the first place. According to some analyses, a 45% reduction in the leakage of plastic from land to sea is possible by improving waste management in China, Indonesia, the Philippines, Thailand, and Vietnam. But funding for such projects is scarce. When I asked [an anti-plastic activist and organizer] about Slat's plan to remove the plastic from the ocean, he said, referring to the money that Slat had raised, 'If I had forty million dollars, I could set up zero-waste programs all over Asia.'"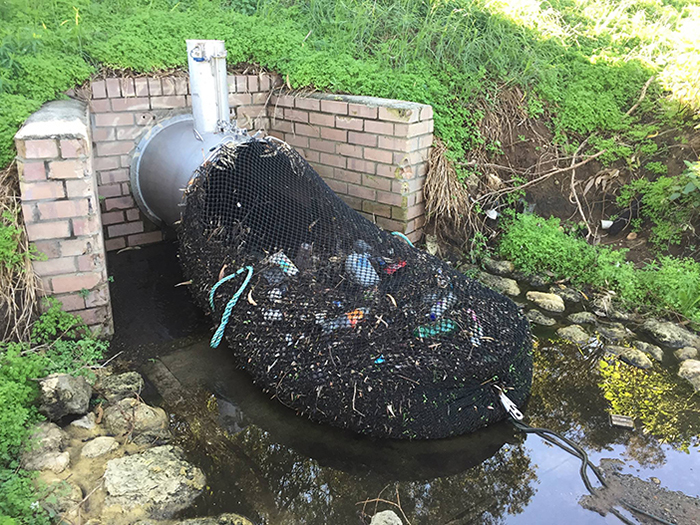 We tip our hats to all the cleanup efforts underway — but we also sense a trend. Surfers and adventurers making a stand against plastic pollution, and that's great. But for real, measurable change, plastic manufacturers need to take up the cause with the same vigor as this handful of activists, and then fork over some serious cash. Most importantly, consumers of plastic — which is the majority of humans on the planet — need to radically curb their use. (We think that plastic waste simply needs to be properly defined by the market; pollution has a cost that must be factored into the price of the product doing the polluting).
National Geographic's Planet or Plastic series cataloged a "running list of action on plastic pollution," which said that 250 organizations, who are responsible for 20% of the plastic packaging produced around the world, have committed to reducing waste and pollution. "The initiative is called the 'New Plastics Economy Global Commitment', and it includes a diverse group of members including the city of Austin, clothing company H&M, Unilever, PespsiCo, L'Oreal, Nestlé, and Coca-Cola."
Again, great news, but it's important to note that many large producers of plastic publicly embrace recycling campaigns, but privately fight measures that cut into their profits. "One approach to recycling that many of these companies [including Coca-Cola, Pepsi and Dow] do not support has proved to actually work: container deposit laws, more commonly known as bottle bills, which cost them lots of money," the New York Times recently reported.
The push and pull of plastic pollution persists. Please stay tuned for part 2 of The Plastic Plague, coming soon.
Thoughts? Opinions? Please comment below, or email us here, and please be sure to include your boat name, make and port of call.
Receive emails when 'Lectronic Latitude is updated.
SUBSCRIBE