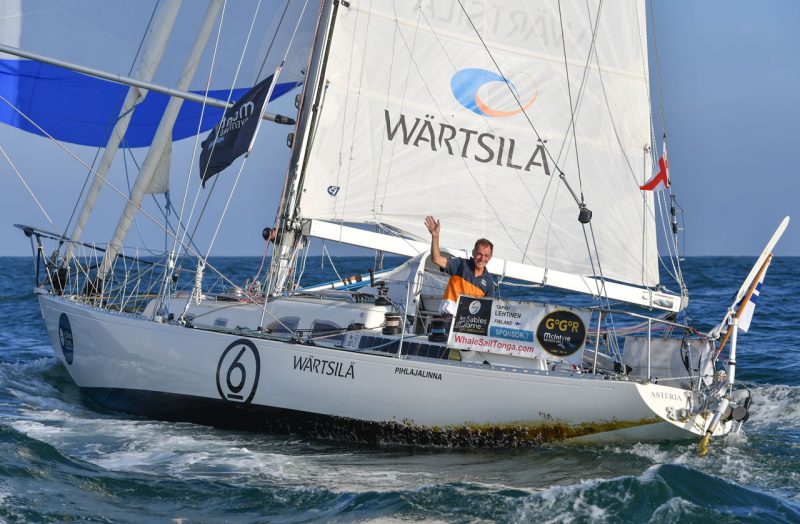 After 322 days at sea, Tapio Lehtinen, the fifth and final nonstop finisher, brought the 2018-2019 Golden Globe Race to a close. The Finnish skipper, 61, finished the solo circumnavigation yesterday at 10:21 p.m., returning to Les Sables-d'Olonne, France. Bernard Moitessier's famous yacht Joshua, an entry in the original Golden Globe Race accompanied Lehtinen's Gaia 36 Asteria's arrival. The flotilla of well-wishers included French GGR winner Jen-Luc Van Den Heede,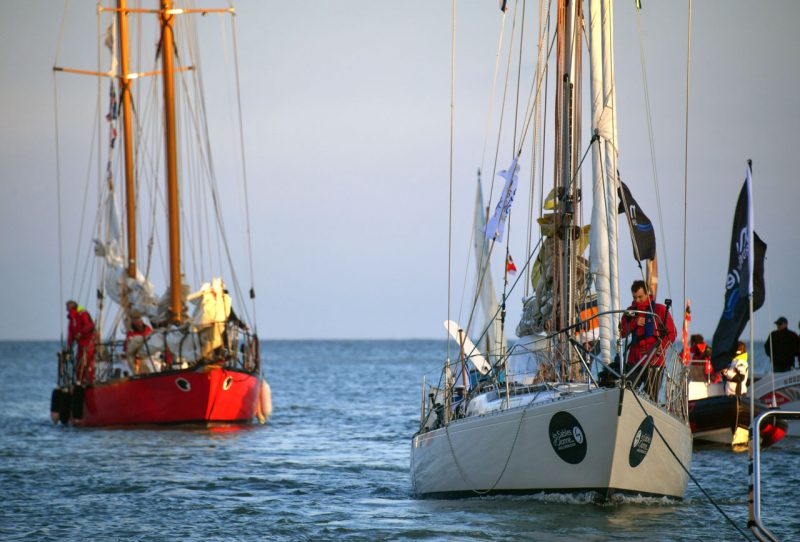 "I have certainly got my money's worth from the entry fee," Tapio had joked with race organizer Don MacIntyre. "This is the best organized race I have ever taken part in, and the most selfish thing I have ever done," he said at his press conference on Sunday. "It is the fulfillment of a lifelong dream. I'm not enrolling myself just yet, but yes, absolutely, I would do it again!"
Twenty sailors from 10 countries have already signed up to compete in the next Golden Globe Race, slated to start on September 4, 2022. Two of them are Americans, Guy deBoer, 63; and Doug Dean Johnson, 53.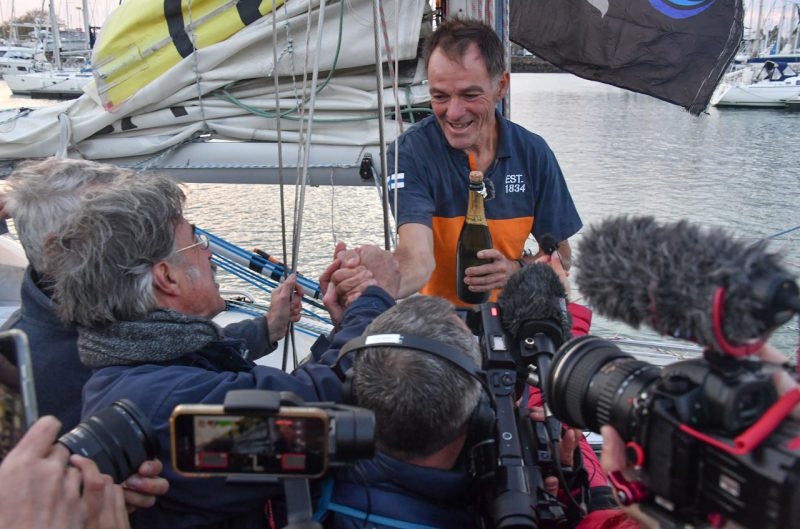 About low points during his 322 days at sea, Tapio said: "I had been sailing neck-and-neck with Istvan Kopar across the Indian Ocean. Suddenly he started to get away. I thought there must be something wrong — perhaps a fishing line caught in the propeller. I dived overside during a calm spell before the Hobart film drop to investigate. It was not a rope or net, but barnacles growing all over the hull. When I first saw them on the bottom, I knew my race was over."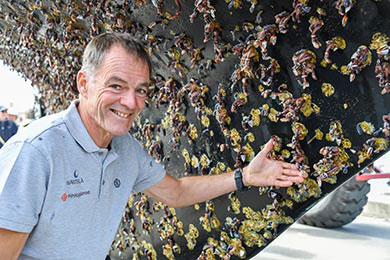 Tapio readily admits to an aversion to sharks. While preparing to dive during a calm period after leaving Tasmania, he recalled: "I was tying my improvised boarding ladder to the boat in preparation of diving overboard and spotted this huge shark swim alongside the boat. And that was the worst day of my life."
One boat remains at least partly in the game. Relegated to the Chichester Class for having stopped in Albany, Western Australia, Russian sailor Igor Zaretskiy plans to restart his circumnavigation this fall. Twelve skippers retired from the race.
Sir Robin Knox-Johnston, the only finisher of the original Golden Globe Race in 1969, has published a report about the lessons learned from sailing small yachts in extreme conditions, including the five dismastings suffered during the GGR. Click here to read his report.
Receive emails when 'Lectronic Latitude is updated.
SUBSCRIBE