Because of continued ensnarement in environmental litigation, skyrocketing costs of waterfront real estate, and dogged declining participation in both the sport and lifestyle of sailing, a group of lawmakers has quietly been discussing an outright ban on recreational boating in San Francisco Bay. While seemingly extreme in its breadth, the proposal may become a model for the entire West Coast. The group of state and local officials, which spoke to Latitude on the condition of anonymity and has not yet formally announced its plans, told us that they've been crafting a bill that would effectively make West Coast waters off-limits to recreational sailors. (It's not clear what restrictions, if any, would be placed on commercial fishing or shipping vessels.)
"We've been looking at making some very tough choices," said the head of the clandestine cabal, who's been a longtime Bay Area lawmaker. "This isn't ideal, but when you start to look at the issues facing the Bay, and the issues facing sailing, we see it as a viable option to protect the Bay for future generations."
Dissenters within this group of lawmakers immediately raised the question of what, exactly, "protecting the Bay for future generations" entails if it's completely off limits. A member of the BCDC who sits on the group immediately pointed to the proliferation of paths around the Bay. "Access has never been greater," said the BCDC official.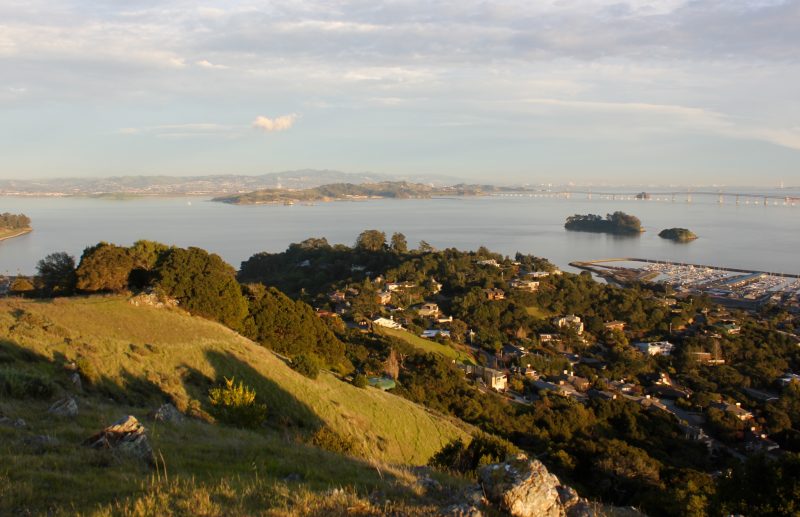 According to one source, an important factor in the group of lawmakers' thinking was the declining interest in sailing, especially among younger generations. "It's complicated and therefore expensive for taxpayers to fund well-regulated recreational boating infrastructure. And increasingly, it seems like this infrastructure is there for a decreasing number of people. Would you keep building roads in sensitive habitats if only a small handful of people were driving?"
That same official also said that, with the perception of sailing — or yachting, as they made sure to call it — as an elitist sport, there was little to no support from the community at large. "In the '70s and '80s, sailing was a real middle class thing to do. Well, there's not much of a middle-class anymore!"
The BCDC official interrupted to further emphasize the importance of paths: "You can see the Bay from Marin, you can see the Bay from the East Bay, you can even see the Bay from Redwood City, now that the pesky, award-winning harbor — you know the one I'm talking about — has finally come into compliance. The ability to admire the Bay from a distance has never been greater."
It's important to note that while dire in scope, the proposal by the group of lawmakers is just that — a suggestion that, at the moment, has no official bearing. But the writing is certainly on the well-regulated, interagency managed wall. If we, as sailors, are to have our say, we'd better say so.
In Other News: East Brother Light Station to be Replaced by App
We've also been made privy to a Federal Government proposal to remove the East Brother Light Station from San Rafael Bay and replace it with an app.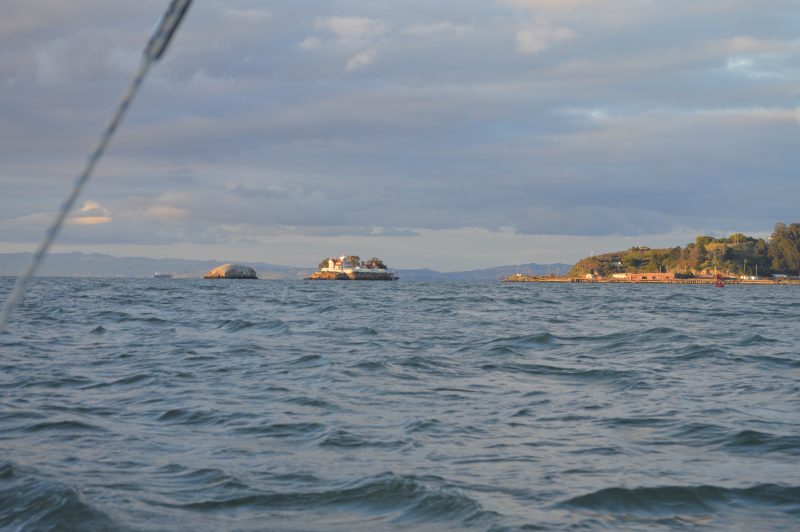 Lighthouses and foghorns may be going the way of the dodo — they're expensive, bulky and cumbersome, and often difficult to maintain. In the digital age, maritime officials see no need to perpetuate archaic technology when a simple app can do the trick.
"If we replace a big lighthouse with a digital alternative, then everyone's life gets easier," said John McJohnersonsen of the National Oceanic and Atmospheric Administration (NOAA). The proposal calls for the immediate razing of the historic hight station, though it's not clear if an "app," or another type of Internet service, would be physically installed in its place. "There have also been proposals for an AccuWeather station or office at the old site," said McJohnersonsen, "where you can dock, tie up, and go buy a subscription to that company's service."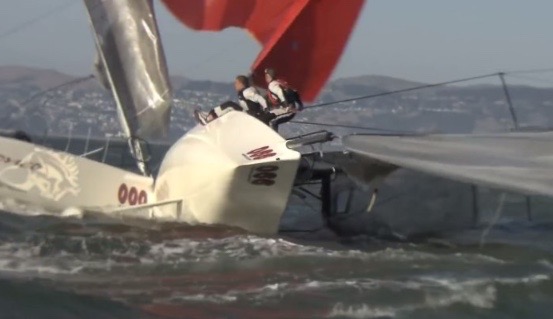 When asked what sailors without smartphones would do to navigate in inclement weather, McJohnersonsen asked, "There's people without smartphones?"
Federal Government Recommends Lowering Seawalls to Taunt Climate Change
The federal government is considering lowering the height of seawalls and downgrading other infrastructure in a direct challenge to the veracity of climate change. "If climate change is so real, then we think it's time for it to show up and deliver on all of these dire predictions," said Joe Bethersonton, a former manager at a used-car dealership who was recently appointed head of climate science and research at NASA.
"And if climate change is real, then we don't think we should pamper our waterfronts. It's time for streets, bridges and waterfront businesses to toughen up, take it on the chin, and show 'climate change' who's boss,"  Bethersonton said, doing "climate change" in air quotes. The NASA official went on to cite the fact that winter remains cold and summers continue to be hot as obvious, clear-cut evidence that climate change is an undeniable hoax. "And nights are still dark, while the days are sunny. If mankind were really 'changing' [air quotes] the weather, then wouldn't time get all screwy, too?"
Bethersonton cut our interview short because of a subpoena to appear before Congress over ethics violations.
April Fools, Latitude Nation. These three stories are entirely fabricated, and any resemblance to the truth is purely coincidental, even if not entirely far-fetched.
Receive emails when 'Lectronic Latitude is updated.
SUBSCRIBE