No Joke: April Issue Hits Newsstands Today
But seriously, folks, the April issue is out today, and it's one of our favorite Latitudes ever. April has traditionally been our "Boat Show" issue, and this month, we have a 40-page guide to the upcoming Pacifc Sail & Power extravaganza coming to a Craneway Pavilion in Richmond near you this Thursday.
The April issue also tends to be the most story-packed of the year. Here's a taste:
From our youth sailing story, Launching Tomorrow's Sailors:
"'Kids still get the same things from sailing that I did when I first learned,' says Paul Lang, Instructional Coordinator of San Diego's Mission Bay Aquatic Center. 'That is, feelings of freedom and independence and the joy of overcoming challenges. Kids now also get to take a break from their phones and online worlds through sailing — a hands-on activity that requires full awareness and engagement from the individual to do it well.'"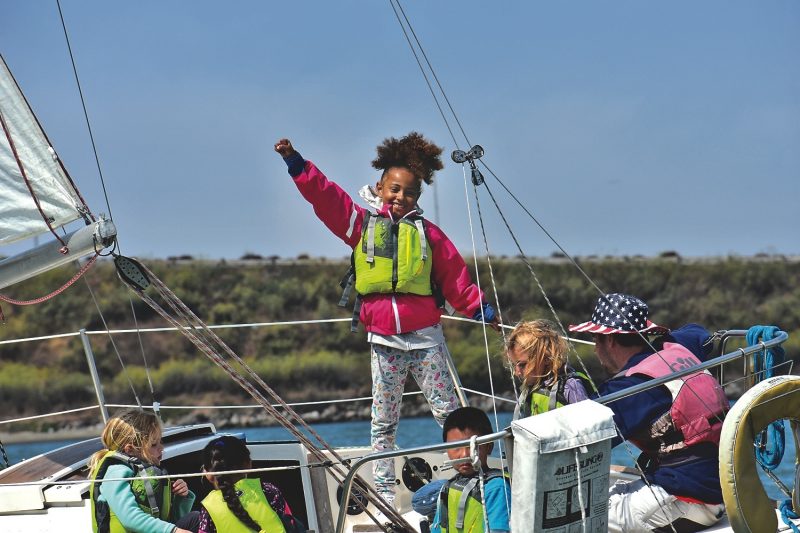 From Mexico:
"As with every Banderas Bay Regatta, the motto is 'They had a party and a yacht race broke out.' This year's event was no different. Vallarta Yacht Club in Paradise Village Marina hosted the opening day and nightly themed parties, with buffet dinners and live music."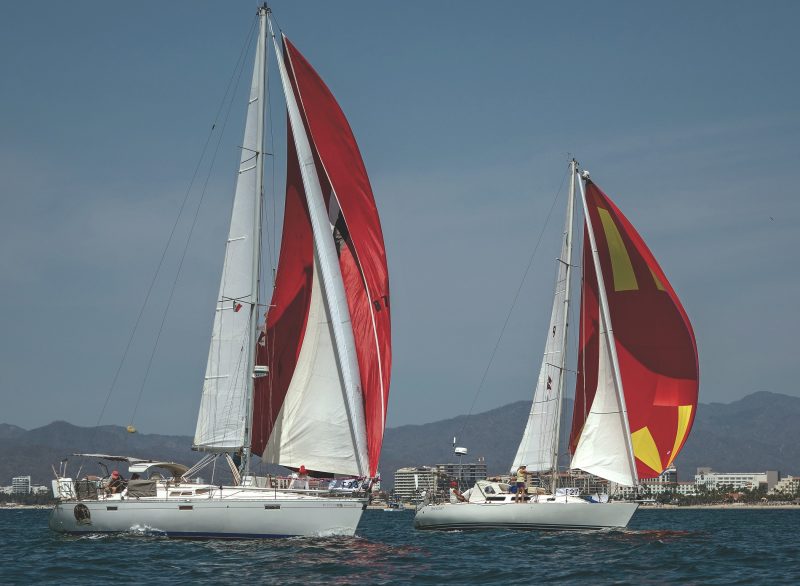 From Max Ebb, A New Spin on Spinnaker Spinout:
"The boom flew across in the classic jibe-broach maneuver. I called for holding the sheet and running the guy, but the sheet had already been let halfway out in a panic, and the two wraps left on the winch drum had found their way into a tight override knot so the sheet was not going out any more just then. The afterguy had also been released, but so had the foreguy, and that allowed the pole — which had been eased forward not just for roll control but also to keep it out of the water if we broached in this direction  — to became deeply immersed in the Bay and promptly wrap itself around a shroud.
From Sightings:
"There's nothing like the real thing, baby. That's why we're looking forward to the new F50 catamarans coming to San Francisco Bay on May 4-5 to do their thing, which, reportedly, includes foiling at up to 50 knots!"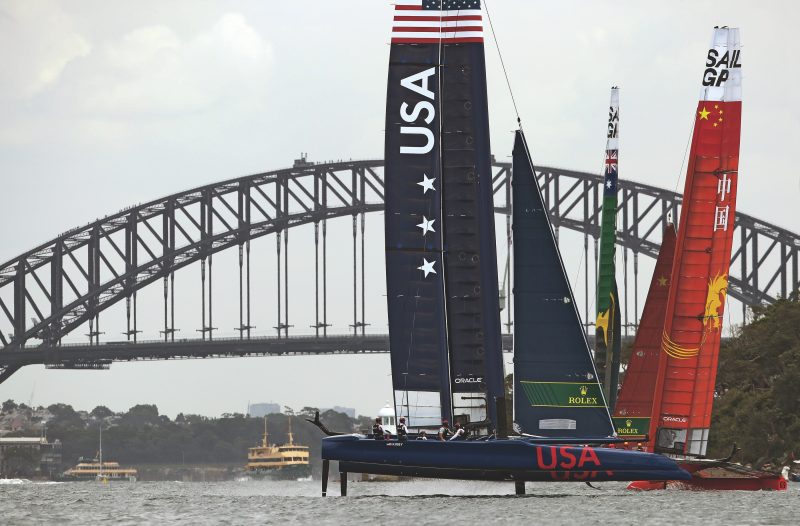 And from Saving Boatyards — One Permit at a Time:
"All of this regulation comes at a cost, and it is those of us who have boats and use boatyard services in the Bay Area that ultimately pay. However, these regulations also produce real benefits."
While we joke about the health of the sport and lifestyle of sailing, the challenges are real. Reporter John Tuma brings us continuing coverage on the evolution of the Bay's waterfront. There are also plenty of positive developments to be touted in the Bay Area's sailing lifestyle — like cleaner water and more wildlife — and there are things that we can do as sailors to protect what we love.
Spoiler alert: You can join the Recreational Boaters of California (RBOC), an advocacy group that lobbies for a boater-friendly environment. You can also make your voice heard, especially when there are proposed waterfront developments and builders aren't convinced of a marina's importance.
The April issue also features: Windships — Will There be a New Age of Sail? 
We spoke with Gavin Allwright, the secretary of the International Windship Association (IWSA), a nonprofit that works with governments and companies offering wind-assisted innovations. Allwright said that it's an "exciting time" for the windships.
We also got to sail with Jay Gardner and Charlie Bogue of Wind+Wing Technologies, a Bay Area company that's been working on wind-assisted ferries here in the Bay, as well as modular wings for container ships. When ferries or ships use and wind assist, they're able to throttle back and cut their fuel use — and emissions — by 20% to 50%.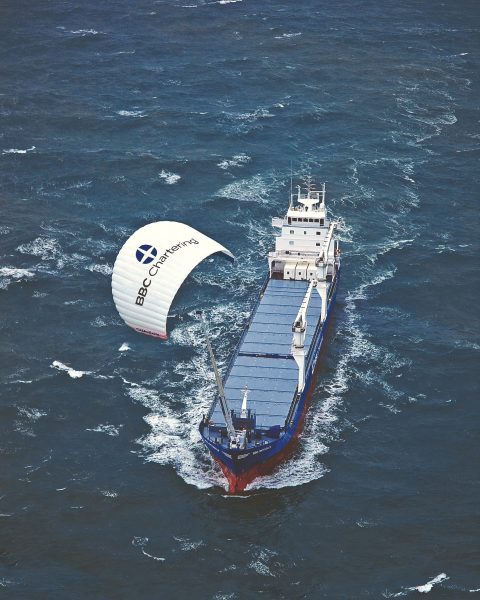 Both Allwright and Bogue will be giving free seminars at the Boat Show. We'll have more on this — and on the developments in commercial wind — in a Wednesday 'Lectronic.
Don't forget that you can pick up an always-free issue of Latiutude 38 at a gazillion West Coast locations (as well as select spots around the country). The entire issue is also on this very website and is downloadable for all your devices.
We'll leave you with the winner of this month's World Famous Latitude 38 Caption Contest(!):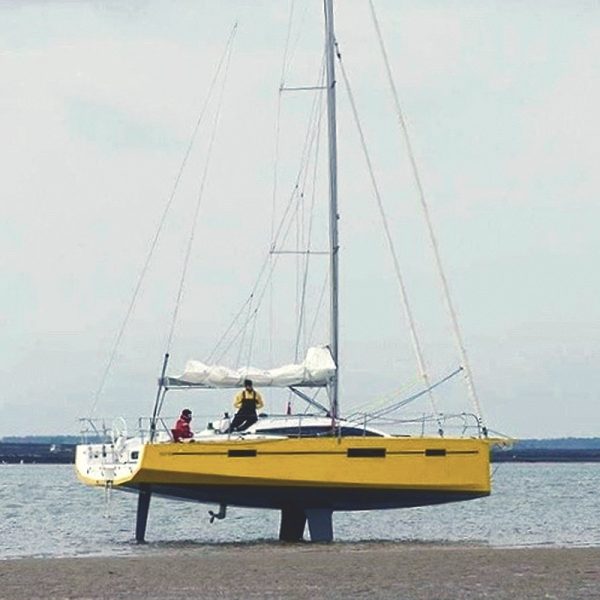 Receive emails when 'Lectronic Latitude is updated.
SUBSCRIBE