Another Bay Area Boat Rounds the Horn
Just over a week after Randall Reeves completed his carousel circuit of the Southern Ocean and made his second rounding of Cape Horn, another Bay Area boat was on his heels. An Alameda-built sail drone (#1020) made the first autonomous rounding of the Horn.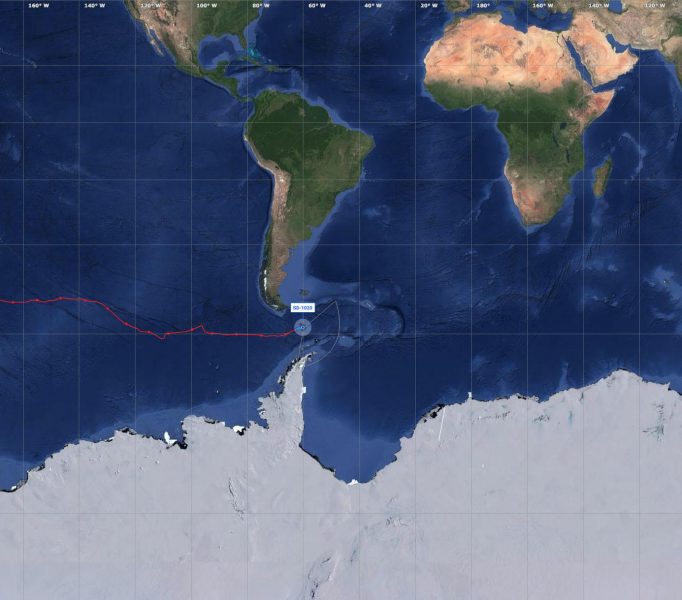 The sail drone was "released from New Zealand two months ago, and is on track for a six-month circumnavigation of Antarctica," Richard Jenkins, the CEO and co-founder of Saildrone, told Latitude in an email. The drone has been "bouncing off a few icebergs in 'iceberg alley' — Drakes passage — so it has been a bit tougher than expected, but still going strong."
There were actually two sail drones launched from New Zealand in January. "Scientists from around the globe are providing inputs into the mission plan as the saildrones explore the Southern Ocean's diverse ecosystem, studying topics ranging from krill abundance to penguin behavior and carbon fluxes," the Saildrone website said. You can follow their Antarctic mission here.
Cheyenne Is Rolling Along on Her Mission
"I applied for a summer robotics internship at MIT my junior year of Boston University," Sherry Smith, who is currently crewing on Cheyenne, wrote on her Facebook page. "My goal: to work on ocean AUV (Autonomous Underwater Vehicle) development."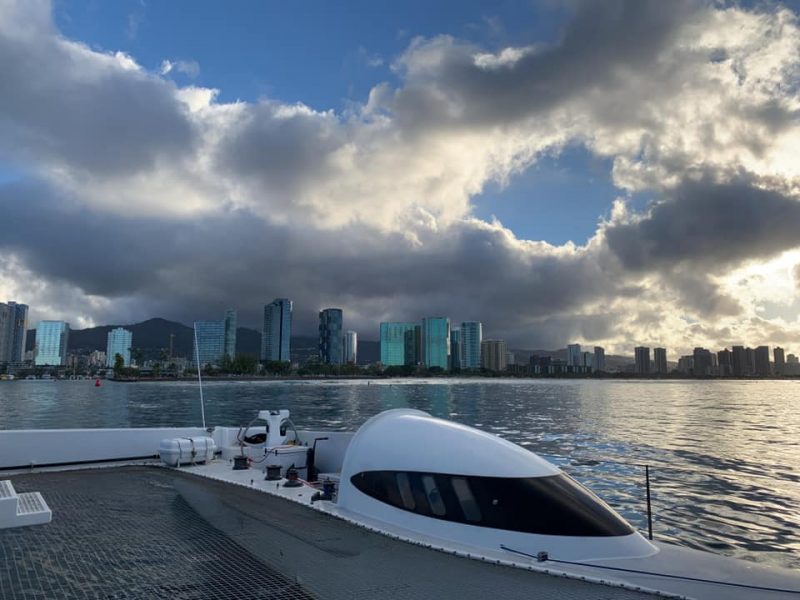 "I secured the runner-up position to my male colleague," Smith continued. "Meanwhile, I took another internship in Silicon Valley (an earthquake-analysis company) all the while secretly hoping I'd get a call mid-mission saying candidate number 1 'broke a leg' or some such. Well, fast forward: About as close as I can get to full circle. Crew on the AUV mothership Cheyenne!"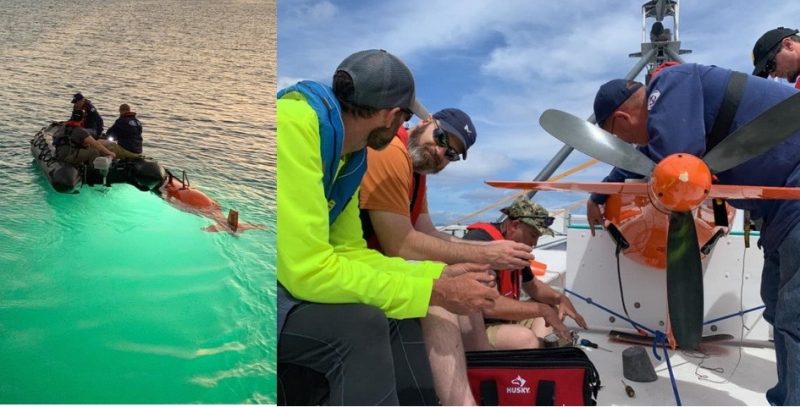 And While We're on the Subject . . .
In keeping with this 'Lectronic's theme, we did a little, "science and sailing" Googling, and found some cool stuff, including a group called Sailing for Science I Sailors for the Sea, a group that works to reduce plastic pollution in the ocean. Of course, there's our own nascent San Francisco Sailing Center, as well as many STEM programs throughout the Bay Area combining sailboats and science instruction.
And then, randomly, there was this video by KQED, explaining the science behind sailing.
Receive emails when 'Lectronic Latitude is updated.
SUBSCRIBE