Roll Out the Beer Can Season
Some beer can series begin in March, right after Daylight Saving Time begins. The Wednesday night rabbit-start races in Santa Cruz come to mind. But most clubs and organizations at sea level* start their casual evening races in April.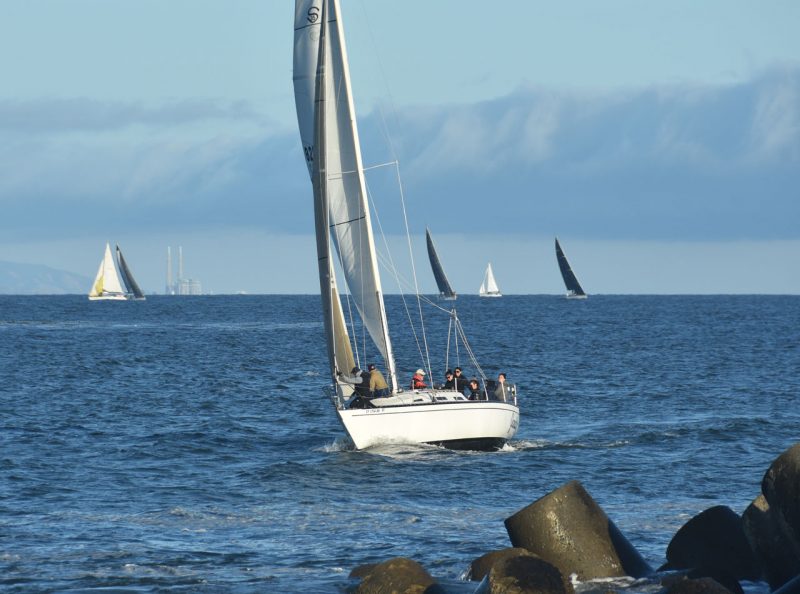 If you're new to racing, beer cans are a great place to start. Pick a series that's convenient geographically, but also consider the race's culture. Some are more competitive than others; some have series scoring; some have daily prizes; some have overall awards.
Like the Santa Cruzers, Richmond Yacht Club's free Wednesday night races are among the most casual. Don't try to sign up, just go out and sail. Bottles of wine await many lucky racers at the end of the quick sail out of Richmond Harbor. But we're still not sure how winners are chosen.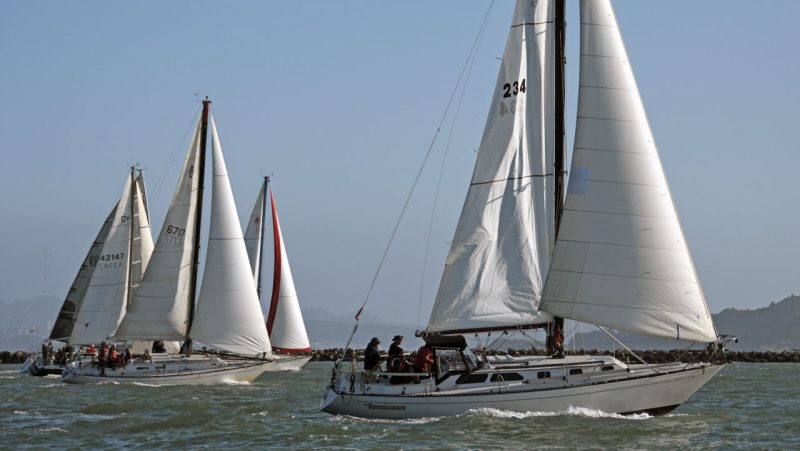 Well organized into series with daily prizes (glasses or mugs) and competition that is sometimes fierce, Friday night races at Corinthian YC in Tiburon and South Beach YC in San Francisco provide good practice and crew-building for more serious weekend racing. Both are notable for their finishes: light air in sheltered Belvedere Cove or swirling winds with wind shifts of up to 180° in front of Oracle Park. SBYC is the only place we know of where huge crowds in rows of bleachers cheer as the boats finish in McCovey Cove. Be sure to wave to the fans!
Berkeley YC offers casual racing every single week of the year. The Friday night beer cans (April-October) pick up where the Sunday Chowder races leave off (November-March).
On the Estuary, three clubs headquartered in Alameda host beer cans. Island YC and Encinal YC alternate every other Friday night, and Oakland YC hosts the Wednesday night Sweet 16 Series on eight weeks in the spring and another eight weeks in the summer.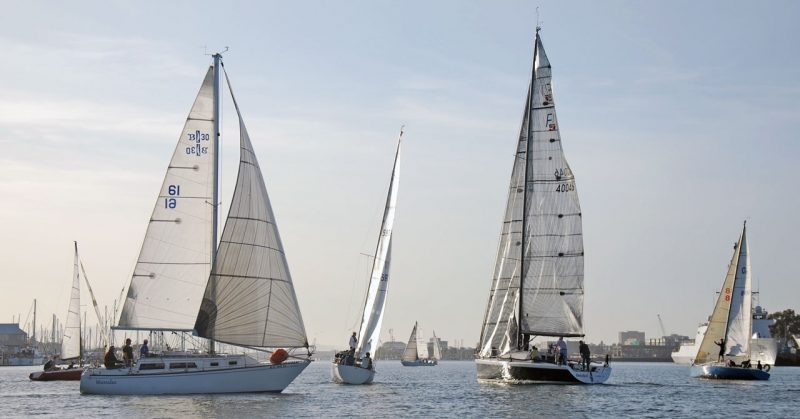 Though Wednesdays and Fridays are the most popular nights of the week for beer cans, it's possible to race every night of the week thanks to Bay View Boat Club's Monday Night Madness, Sausalito YC's Tuesday night Sunset Series and Benicia YC's Thursday night series. If you're hardy enough (or can get away from work enough) to sail in five beer cans in a row, let us know — you could be crowned Latitude 38's King or Queen of the Beer Cans!
New evening sailing opportunities include Laser racing out of Alameda Community Sailing Center on Thursday nights and the new Club at Westpoint's monthly Friday Fun Series in Redwood City. Neighboring Sequoia YC hosts a weekly beer can series on Wednesday nights.
*For obvious reasons, clubs at higher elevations get a later start. Lake Tahoe Windjammers YC in South Lake Tahoe hosts weekly Wednesday night races starting on May 15. Lake Yosemite Sailing Association's Thursday night series in Merced will begin on May 16. Tahoe YC in Tahoe City (North Shore) offers Laser racing on Monday nights and beer can racing on Wednesday nights starting in late May.
There are oh, so many more. Apologies if we didn't name-check your favorite in the notes above. But we have attempted to list all of them in our Calendar. If any are missing from that list, please let us know at [email protected]. The Calendar deadline is always the 10th of the month.
Receive emails when 'Lectronic Latitude is updated.
SUBSCRIBE