The head coach of Stanford University's sailing team was indicted yesterday for accepting bribes to recruit students, dragging another prestigious university into what's being called the largest case of college admissions fraud in US history.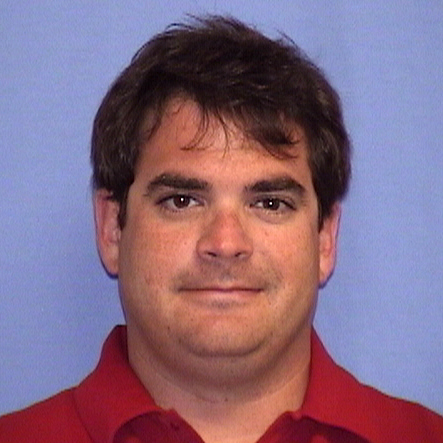 John Nicholas Vandemoer pleaded guilty on Tuesday to one count of conspiracy to commit racketeering. The longtime Stanford sailing coach was immediately fired.
The sweeping federal investigation brought against some 50 individuals yesterday implicates elite institutions in academia, including Yale, Georgetown, the University of San Diego and USC. "Thirty-three well-heeled parents were charged in the case, including Hollywood celebrities and prominent business leaders, and prosecutors said there could be additional indictments to come," the New York Times reported.
According to the Stanford Daily, Vandemoer, 41, accepted bribes in exchange for recruiting two students to Stanford's sailing team, even though they were not high-caliber athletes. "Neither student enrolled at the University," the Daily reported. "One student was the daughter of Massachusetts real estate developer John B. Wilson, according to the Federal Bureau of Investigation affidavit. The identity of the second student is unclear, but Vandemoer reportedly accepted $270,000 in payments to Stanford's sailing program as part of the scheme.
"He pled guilty in Boston federal court on Tuesday afternoon. As part of the plea deal, Vandemoer's attorney agreed with prosecutors to recommend an 18-month prison sentence for the former coach."
In a 2017 interview with Scuttlebutt, Vandemoer made what was at the time an innocent — but is now an eyebrow-raising — comment. "Varsity coaches have the ability, if needed, to ease entrance requirements?" Scuttlebutt asked the coach. "Every school is a little bit different but, yes, generally that's true," Vandemoer responded. Hmm.
John Vandemoer was in his 11th year as Stanford's head sailing coach. "Since taking the helm, Vandemoer's teams have won 29 of 30 [Pacific Coast Collegiate Sailing Conference] spring conference championships, and have qualified for at least the semifinals of all three spring ICSA [Inter-collegiate Sailing Association] national championships," Stanford said on its website. Vandemoer began his collegiate coaching career at the famed St. Mary's College of Maryland between 2003 to 2006, where he was an assistant coach. Vandemoer was also "head coach at the United States Naval Academy for two seasons (2006-08). [He] led the Midshipmen to five national championship appearances in two seasons."
Like most winning teams, Stanford was, at times, reviled  for its success in West Coast college sailing. Some of our staff recall competing against, and decisively losing to, the Cardinal decades ago. Stanford has taken first in the PCCSC's coed, women and team divisions every year between 2010 and 2017.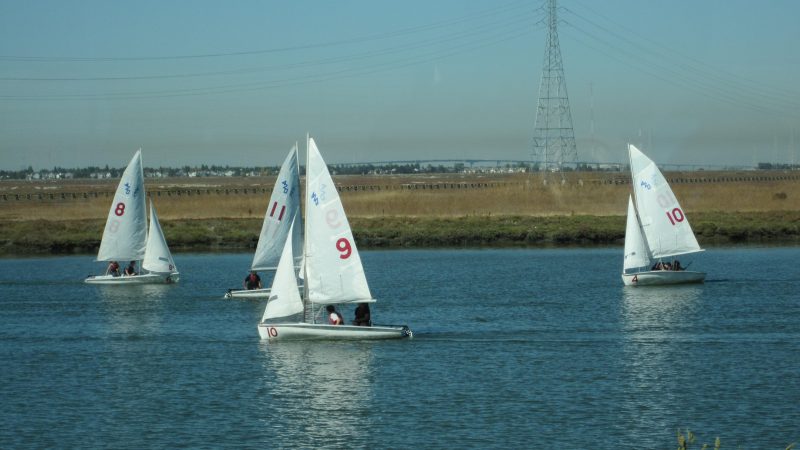 "Stanford always had new boats and sails at all the college regattas when our boys went to Cal Poly SLO," a friend of Latitude said. "We bought the Cal Poly team their boat and all the sails. The only boat was trailered on a loaned trailer. This really makes me sick — sailing equipment does make a big difference."
We don't wish to disparage the many talented and hard-working sailors who have gone through the rigors of the Stanford program. We don't believe that an indictment of one rogue member implicates anyone else in their machinations.
But this scandal highlights a growing disparity in privilege and opportunity, as well as a ruthless, now seemingly out-of-control college-admissions process. "The authorities say the parents of some of the nation's wealthiest and most privileged students sought to buy spots for their children at top universities, not only cheating the system, but potentially cheating other hard-working students out of a chance at a college education," the New York Times said.
US attorney Andrew Lelling echoed the sentiment. "For every student admitted through fraud, an honest, genuinely talented student was rejected," Lelling said yesterday at a press conference in Boston. "We're not talking about donating a building. We're talking about deception and fraud."
Late Show host Stephen Colbert put another twist on the scandal: "If you think America has a system that heavily favors the rich and famous . . . well, you'd be right."
Receive emails when 'Lectronic Latitude is updated.
SUBSCRIBE