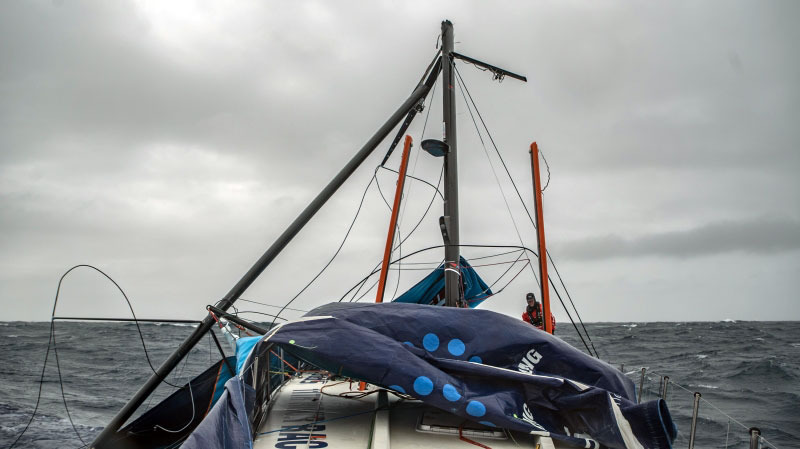 Leg 7 of the Volvo Ocean Race has been dramatic on the boats and for sailing fans following along at home. This leg will be most remembered for the tragic loss of Team Scallywag sailor John Fisher, who was knocked overboard in rough conditions during an intense Southern Ocean gale. While that incident has dominated the headlines, every boat has had its fair share of challenges to deal with on an almost daily basis. This has been one of the gnarliest Southern Ocean legs in recent history.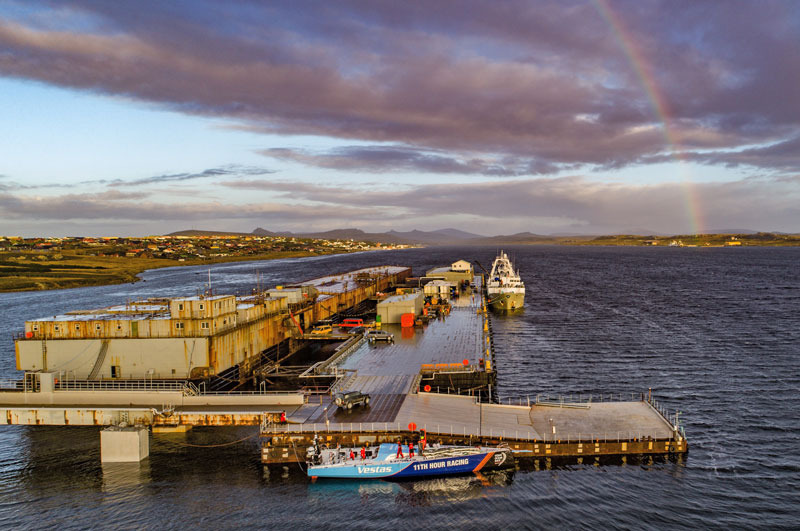 Having rounded Cape Horn in a close back-and-forth battle for second place, Danish/American entry Vestas/11th Hour Racing was putting in an incredible performance in their first leg back from their own tragedy when disaster struck. While sailing on a port-tack close reach in 25-30 knots of breeze and big seas, Vestas' rig blew up above the first spreaders. The mast came crashing down; the team cut it away to avoid damage to the hull. All crew were reported safe, and the team motored about 100 miles to the Falkland Islands. This was especially heartbreaking for the team, which was chasing valuable points offered on this double-points leg, and looking poised to move back into third place in the rankings.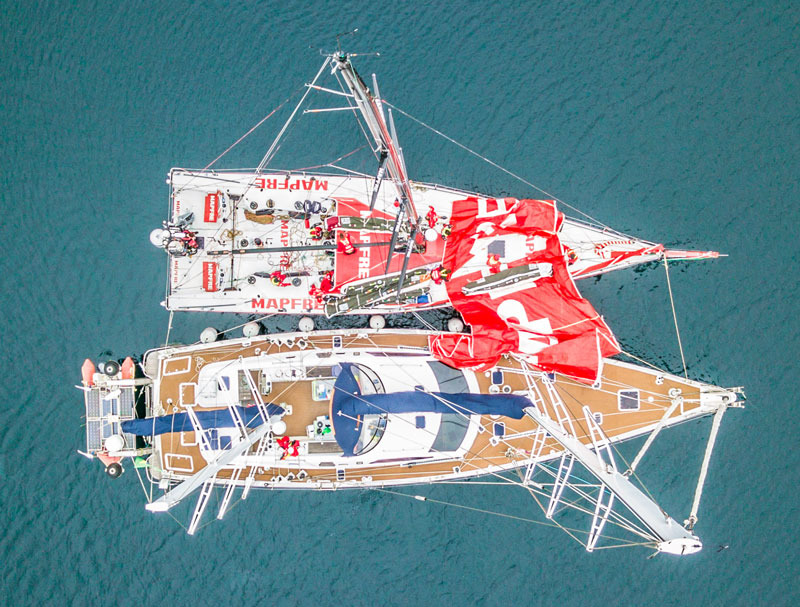 Behind them, MAPFRE honed their Formula One skills with a perfectly executed pit stop just north of Cape Horn. With mast track damage, boom damage and a mainsail that had torn from leech to luff, the Spanish boat took advantage of the race rules, which are written to allow teams the ability to stop in port and repair their vessel. In doing so, the pit stop must be at least 12 hours in length and the team must sail back through the point where they had previously suspended racing. Tied next to a mega-yacht, the team carried out their repairs and resumed racing after just 13 hours.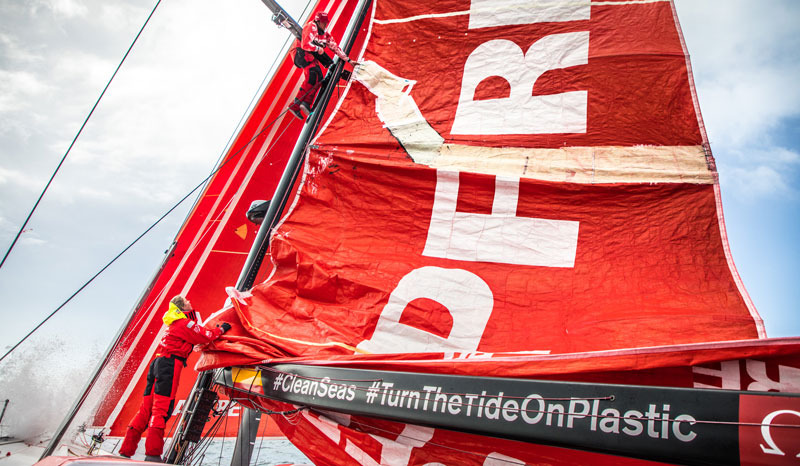 Once back in the fleet, MAPFRE benefited from a high-pressure system that slowed down most of the fleet and allowed them to get back in touch with Turn the Tide on Plastic, which was also sailing at reduced speeds to assess and repair damage. Shortly after Vestas' dismasting, TTOP determined that a fitting that holds the spreaders to the mast had backed out, compromising the rig and preventing them from sailing with full masthead gear or on a starboard tack. With no shortage of ingenuity and heroics from recently injured boat captain Liz Wardley, the team managed to tighten the part in question and resume sailing at full speed.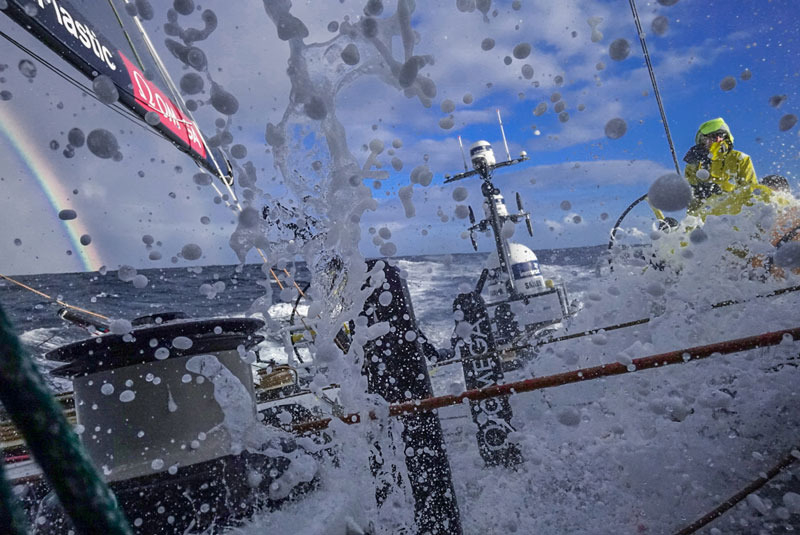 With all the carnage and chaos that has affected the back half of the fleet, it's easy to forget that there's still a close race at the front of the pack, as Dongfeng and Team Brunel are romping into Brazil at more than 20 knots of boatspeed. With around 300 miles to the finish as of this posting, the leading trio (Team Brunel, Dongfeng and AkzoNobel) are being quickly propelled to the finish by strong easterly to southerly winds on the western side of an area of low pressure — surely a welcome respite from the traditional bone-jarring South Atlantic beat to Brazil that is the norm.
Receive emails when 'Lectronic Latitude is updated.
SUBSCRIBE